Graham Reid | | 1 min read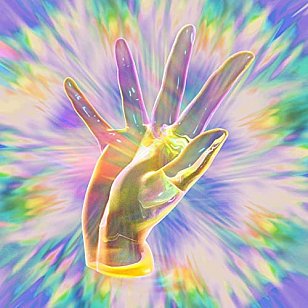 Having visited Korea a number of times (and interviewing the remarkable master musician Byungki Hwang there), Elsewhere has always had a keen interest in Korea folk, rock and their hip-hop artists who are among the fastest rappers on the plane.
Billed enticingly as "psychedelic folk", Coreyah were therefore bound to have some considerable appeal.
Using traditional instruments alongside electric guitar, and fronted by singer Ham Boyoung who possesses a confident and delightfully melodic voice, Coreyah – the word is Sino-Korean homonym meaning inheritance of the past as well as whale, their totemic animal – are in no hurry to make a strong impression to win you over.
The opening piece here Baksusori is a quiet and seductive 11 and a half minutes and well after the mid point the supple guitar of Ko Jaehyeon tickles into life with sublime understatement.
But after that we are into a Korean-language world of subtle pop-funk with high flute and big guitar chords (How Far You've Come), the traditional folk style twisted into a New Wave shape (Till the Dawn, Escape), shapeshifting pop back into folk and out again (When the Sun Rises), girl group/Beach Boys (Big Things) and so much more.
And yes, psychedelic folk for sure (as in psychedelic which resets your thinking).
In some small way, the success of Khruangbin may have opened a few more Western ears to the sounds of that region between Southern Thailand and Seoul and if their debut and third album appealed, then this one with similar Western sources but grounded in traditional Korean folk should hold some appeal.
Coreyah from Korea.
How hard is that to remember?
.
You can hear and buy Clap and Applause at bandcamp here