Graham Reid | | 1 min read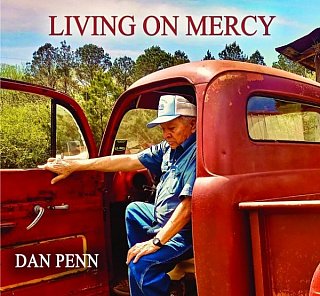 At 78,
Dan Penn
doesn't have to prove anything to anyone: after all he's the guy who wrote (or co-wrote) such Southern soul classics as Dark End of the Street, The Letter, Do Right Woman Do Right Man, I'm Your Puppet, Cry Like a Baby, It Tears Me Up . . .
An inspirational writer who drills deep into the human condition and hurt, he also obviously doesn't feel the need to sell himself either, if the cover of this rare album is anything to go by.
An old guy climbing out of a truck?
Yet that kind of casual honesty and integrity is also emblematic of these wonderful songs where love is pain, loneliness and loss (See You in My Dreams) as much as it is emotionally-naked need and contentment (I Do).
The title track opener sets the tone: "I don't eat right anymore, I don't sleep like I do before, all I do is walk the floor and think about you" . . . and then, as he does on other songs, shapes love as a delicious dependency.
He sings Down on Music Row ("without a friend, feeling so low") in the voice of someone whose bright future is like receding tail-lights on a dark highway. Blue Motel is steeped in an unspeakable sadness of one life in a permanent downward spiral and another where a marriage is coming to an end (and mentions the dark end of the street).
And on some of these songs -- other than the few you suspect might have been hangingin his back-pocket for a while -- aging and the inevitable are there as subtle themes. On the final track One of These Days he sings "and it won't be long, you'll look for me and I'll be gone, the winds of time will have their way . . ."
The spirit of people like Al Green is also woven through these effortless and half-familiar melodies (Clean Slate) and although Penn has a wonderful lived-in voice you suspect the likes of Nick Lowe will listen to this, hearing material they could cover, lean on and continue to learn from.
Not everything works but when it does, and it mostly does, you are hearing a master craftsman making the difficult sound effortless.
.
You can hear this album at Spotify here.