Graham Reid | | 1 min read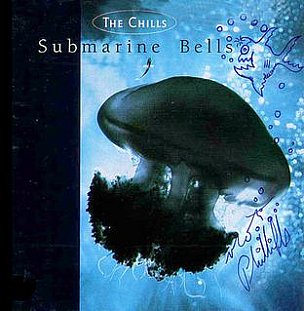 From time to time Elsewhere will single out a recent release or reissue we recommend on vinyl, like this one . . .
.
There is a reason why many Chills' loyalists speak of Martin Phillipps' timeless songwriting for his Chills (by-any-other-name) outlet: It is that because he crafts pop songs which resonate long after their first blush.
Nowhere is that more evident than on Submarine Bells of 1990 which opened with the ascending/descending melody of the glorious and aptly-named Heavenly Pop Hit . . . which rivaled Brian Wilson's Heroes and Villains for its addictive, forward-momentum genius.
But Phillipps brought a much more dreamy and heavenly pop-rock aspect to his idea than Wilson had.
And the Chills' Submarine Bells album ended a tidy 40 minutes later after the sub-aquatic sound and mood of the title track.
Between times there was the folk-pop of Tied Up in Chain; the fast-forward, stripped-back, teen-dream energy and garageband pop-rock of The Oncoming Day; its thoughtful musical antithesis on the poised I Soar which harked back to Sixties-era Elizabethanism (the Stones' Lady Jane reimagined through a haze of Pink Frost); the understated Part Past Part Fiction which alluded to a less ambitious heavenly pop hit; the detailed if wordy and urgent solo-Barrett psyche-pop of Effloresce and Deliquesce . . .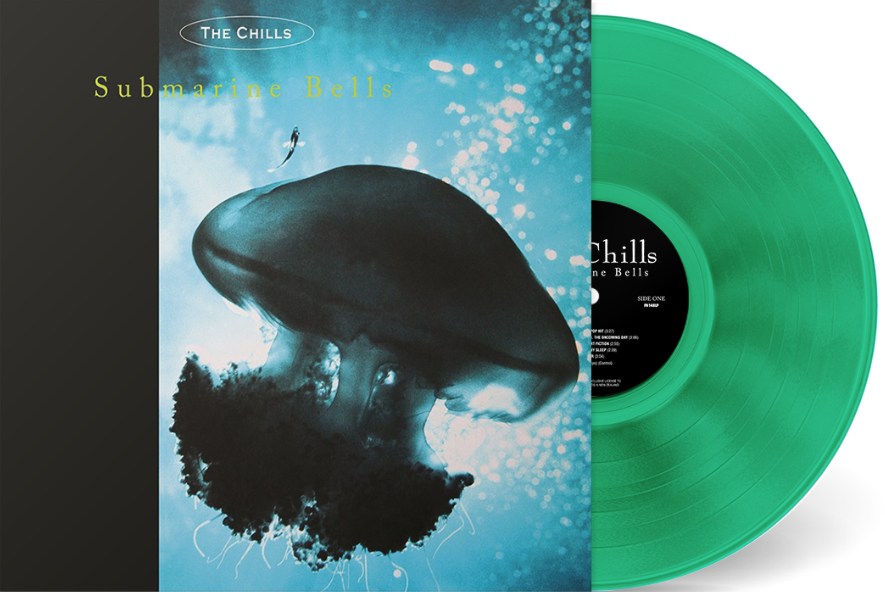 Now reissued on vinyl – as Phillipps and God intended it – three decades on Submarine Bells still has the capacity to delight, surprise, irritate (like sand in an oyster creating the pearl) and . . .
Here were literate pop hits from heaven and a more earthly realm (born of a remote city at the bottom of the planet) which rarely sounded so enjoyable and . . . yes, timeless.
An essential album, and now on appropriately greeny-gold vinyl from here.
.