Graham Reid | | 1 min read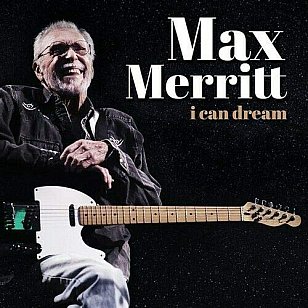 When Max Merritt died in LA just weeks before his induction into the New Zealand Music Hall of Fame last year, it reminded us of how that first generation of local rock'n'roll stars was passing on.
Merritt was being inducted as one of the founders of New Zealand rock'n'roll in the Fifties, although many people would say his song Slipping Away from '75 was not just his finest song but a classic ballad.
By the time he recorded that however he had been long gone from New Zealand, although was remembered with affection, had become a pivotal figure in Australian rock and was an ARIA inductee into their Hall of Fame.
Very few here would have known about this final album released late last year, a collection of material recorded in Melbourne in 2002 and more recent originals.
One the great white soul singers, Merritt here brings that aching voice to originals like Heart Have Mercy, the country-soul of The Closer I Get to You and I Don't Want to Lose You, any one of which would have been meat for the younger Jimmy Barnes.
But Merritt still had the heart of a mainstream rock like Bob Seger and Springsteen on the ballad Stay With Me, the chugging mid-tempo Failing Light, the brittle swamp rock of Candy Row and Sunbury co-written with Colin Hay (Men at Work) which is a reminiscence of the Sunbury festival '72.
Lyrically some of the songs let themselves down a little (if you could remember Sunbury you weren't there, the awkward rhyme of Indiana/Hannah on The Closer I Get to You) but as a farewell letter from one of Australasia's greatest singer-songwriters -- who fought auto immune disease for more than a decade before passing away at age of 79 -- it is a sound memento.
Max Merritt pursued his dream from Christchurch to Australia, Britain and the US, shared bills with the likes of James Brown and Ray Charles and was honoured by the music industry in two countries.
The opener here I Can Dream Can't I tells some of that sentiment: "Always too proud to surrender, that he wasn't one of the chosen few . . . the world don't owe you a livin', make the most of what you are given".
.
You can hear this album at Spotify here.