Graham Reid | | <1 min read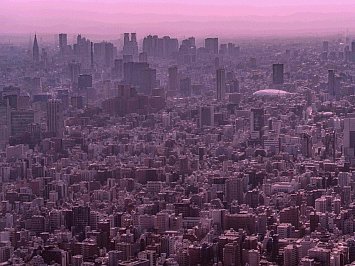 Inspired by Japanese ambient music of the kind collected on the impressive 2019 set Kanyko Ongaku -- where gentle atmospherics and equally discreet field recordings co-exist -- this evocative, 24-minute collection of four pieces is another in a series by Portland's Elijah Knutsen for his appropriately entitled Memory Color label.
Released on cassette (but available through bandcamp), Pink Dream – also an appropriate title – is a somnambulant, eyes-closed balm of sound of softly shimmering electronica and guitar chimes, discreet and distant bird calls and voices, and slo-mo restfulness.
This only just came out but has a timeless nature to it.
Check out Knutsen's previous Blue Sun Daydream and Music For Vending Machines Vol 1 (both more aurally present).
Knutsen is someone worth following if this kind of sound design is your thing.
.
You can hear and buy this album at bandcamp here where there are the previous Memory Color albums also.