Graham Reid | | 2 min read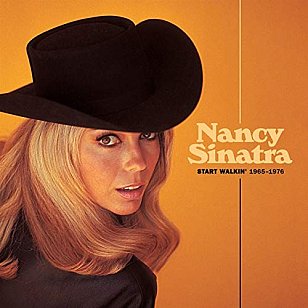 Among my cheaply bought secondhand records is the 1972 album Again by Nancy Sinatra and Lee Hazlewood .
It was previously in the music library at 4ZB (the cover also has an official NZBC sticker) and someone, presumably the programmer, has written in heavy ballpoint "DON'T PLAY" and drawn a line through the song Down from Dover.
Next to the cheery Back on the Road the same hand has written "Good".
And right there we have the dichotomy of Nancy and Lee, as they were widely known.
Back on the Road was chipper and innocuous, Down from Dover a grim narrative in which Nancy is the increasingly desperate young, unmarried and pregnant woman abandoned by her family and the child's father (Lee) is in Dover.
It's a bleak story – Nancy pleading to the point of tears set off against Lee's whisky-cured oak-barrel rumble – and the baby is stillborn.
Maybe it wouldn't have played well on radio.
Nancy and Lee were an odd and unexpected pairing: she a scion of popular music royalty; he an obscure songwriter and producer who had recorded guitarist Duane Eddy and worked with Dean Martin before writing These Boots Are Made For Walking for Nancy in '66, encouraged by her father Frank to help his daughter's career.
The song and her career took off, Lee continued to write for her and they became a hit-making duo and that schism between their vocal styles – she could be coquettish or sassy, he ruminating and mysterious – made for memorable songs.
But for every enjoyably bickering couple as on Jackson there was something as perplexingly poetic as Some Velvet Morning; for every doomed romantic Summer Wine (Lee, who would later record an album A Cowboy in Sweden, arriving in town with silver spurs) there could be a Down From Dover.
The Start Walking 1965-1976 is a compilation of 23 songs, starting with Bang Bang – given a more hushed and uneasy reading than Cher's pop treatment – and moves through such breezy confections as Sugar Town (with allusions to LSD which went past the MOR radio audience) and those many country-influenced songs shaped by Hazlewood from Oklahoma (How Does That Grab You Darlin'?, Lightning's Girl, Jackson, the Southern funk bass and organ of the chipper Happy).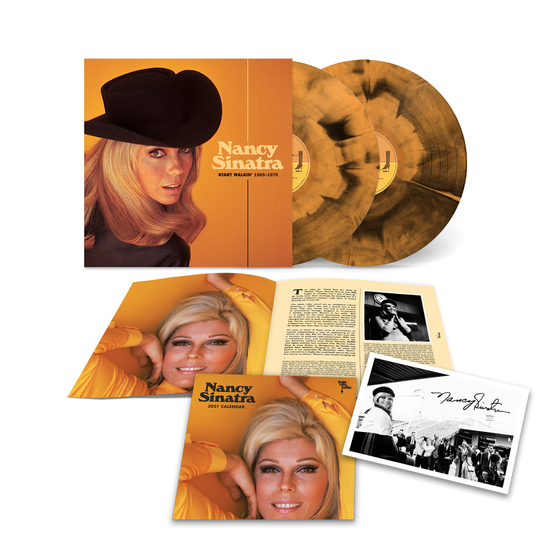 There is also How Are Things in California where Nancy and the backing vocals become the Mamas and the Papas. And the grandly orchestrated theme to the Bond film You Only LIve Twice.
But most interest always focuses on those strange duets (the archaisms and seduction of Sand, Lady Bird, Paris Summer) which laid down the template for so many duets: Princess Chelsea and Jonathan Bree; Dean and Britta . . .
What stands out here are the exceptional arrangements for strings and horns, and the deft sonic touches which Hazlewood adds to create a sudden tweak in the ear or suggest another dimension being created beyond the ordinary.
A couple of tracks right at the end – the sultry Kind of a Woman and the lesser Machine Gun Kelly – were recorded by Sinatra after Hazlewood's abrupt departure for Sweden but the final track is the extraordinary Indian Summer which is kinda weird with Hazlewood doing his spoken word thing with Nancy as a cloud of vocals in the background before moving in close for the dreamscape of sound.
There won't ever be another duo like Nancy'n'Lee, not because the oddly appealing disjunction between their voices cannot be replicated but because of the sheer strangeness and mystery of some of their songs, and those remarkable, often unusual arrangements which were at times the equal of Brian Wilson, Jimmy Webb, George Martin and Burt Bacharach.
But with cosmic country – and a dead baby – for added effect.