Graham Reid | | 1 min read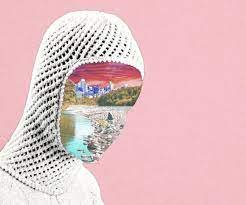 For more than a decade Edward Castelow, as Dictaphone Blues, has been delivering snappy pop-rock albums which have always found favour at Elsewhere for their astute economy, assimilation of influences and enjoyable songs (with lyrics which sometimes take a bit of pleasurable decoding).
Here, under his own name and an album title which is loaded with meaning, Castelow departs from his usual style for a collection of songs written during lockdown which are often more atmospheric, understated and quiet.
They are beautifully arranged with elements of Seventies soul-pop (There Swells My Heart), acoustic framing (Baby It's For You with those soul-style female backing vocals again, the heart-aching Swift Goodbye about a child lost to the writer with appropriately mournful strings), a lovely Nilsson-styled ballad on Slumber Eyes, disco on When Your Tears Have Dried . . .
Hacky Sack Dreams takes his emotional pulse in the strange times which surrounded him: "Mental isolation sweeps across the nation . . . we're okay . . . on my way to Detachment Street . . . there will be another summer".
There's some real grit in the swelling arrangement which shifts it from reverie or self-centredness into a wider world.
As with Dictaphone Blues, Castelow distills a lot of musical history and information into these songs – you can hear elements of Air, Lennon and McCartney, Costello and others – but they are always stepping off points and not the end in themselves.
Castelow here also allows his deeper, more balladic voice come through on those songs which require real empathy.
Mirth, of which there is little, is a fine, mature album from a songwriter who took the imposed downtime to think deeply and craft songs which are discrete, sometimes deep and wrapped up in strings, horns and backing vocals where required.
Classy stuff.
.
You can hear and buy this album at bandcamp here