Graham Reid | | 4 min read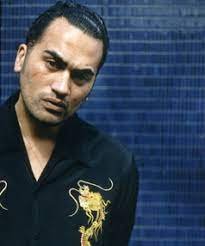 From time to time Elsewhere will single out a recent release we recommend on vinyl, like this one . . .
.
In his excellent 2015 memoir-cum-biography-cum social history How Bizarre: Pauly Fuemana and the Song That Stormed the World, Fuemana-champion Simon Grigg, with clear eyes, wrote candidly of the problems with Pauly Fuemana who had died in January 2010.
Pauly was difficult and volatile, but when it came to music things were even more problematic: he could neither read nor write music and while he had a distinctive rap style he was a weak singer unable to hold a tune.
But he didn't want to be a rapper, he wanted "to be recognised as a vocalist, a more than proficient musician, and a studio whizz. Unfortunately he was none of those things . . . the truth was that he was a collaborator, and a superb one".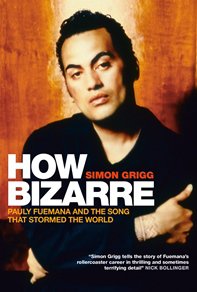 So despite his considerable limitations through the alchemy of producer/arranger Alan Jansson, Pauly Fuemana as OMC really did storm the world charts with How Bizarre.
Speaking personally – I did one the first major interviews with him which took up a lot of space in the Herald at the time – I saw the clip for How Bizarre in Tokyo, Los Angeles, Amsterdam and London all within a few weeks.
It was everywhere, but the most memorable encounter with it came in a bar in Florida when it appeared on the screen and the hitherto mute stranger by my side leaned over and said, "Love this song".
I told him that these people came from my country, New Zealand, and he was confused.
"You have a lot of Hispanics in Noo Zeeelan'?," he said.
And you see and hear why he might have thought that.
Pauly smooth good looks and that almost mariachi trumpet (by George Chisholm) which Jansson slipped in made the songs seem stateless.
Pauly was from somewhere else, even when he was somewhere else, be it in magazines or the global television screens.
It is easy to write off Pauly as a one-hit wonder, and that is literally true.
But there was more to him as his Jansson-produced How Bizarre album showed.
Cleverly surrounding Pauly with superb local musicians (guitarist Lee Baker, accordion layer Hershal Herscher, pedal steel player Glenn Campbell, Manuel Bundy on turntables and others) and with his own drum and bass programming, all Pauly had to do – his limitations effectively masked by the company and grooves – was fit in with his speak-sing lyrics.
It is the album of the single, of course, and nothing on it matches the sheer panache and of the title track.
But there are plenty of interesting things going on: the music on Breaking My Heart where Jansson and friends hit points between Walk on the Wildside and the early Beta Band; Right On (another road trip, with Campbell's pedal steel and a catchy chorus to create a "song" out of Pauly's speak-sing); the lush Pours Out of Your Eyes . . .
Certainly you can argue – and you wouldn't be wrong – that Pauly is the least important ingredient in many places on the album. And whether She Loves Italian was a stab at early Roxy Music is open to debate.
It's not good, whatever it is.
However . . . the Alan Jansson remasterecd vinyl is exceptional: it is Alan -- as it should be - out front arrangement/production-wise -- but with Pauly as his vehicle.
But there is one beautiful Pauly song on there which deserved, and still deserves, a wider hearing: Pauly's paean to Aotearoa New Zealand on the quietly spoken Land of Plenty.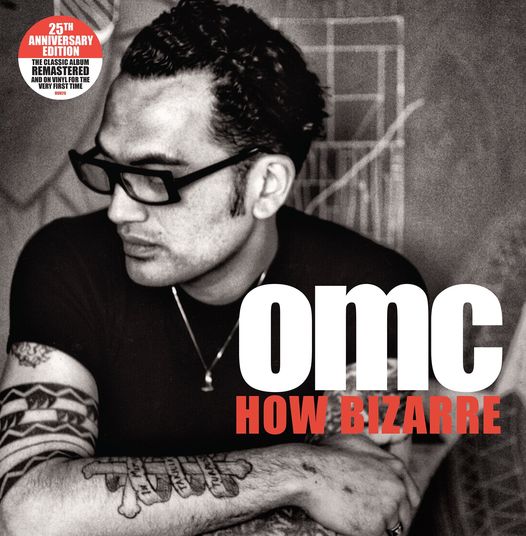 With a magnificently inclusive video clip by Kerry Brown and Greg Semu, Pauly -- whose mother was Maori and father came from tiny Niue -- simply ticks off a litany of places (Mission Bay, Cuba St, Vulcan Lane), evocative images ("mountain range, snow peak tops, fresh water stream, Fouveax Strait") and the chorus is aching: "And my father used to say, 'We came to this land of plenty, and we came to this land of hope, and we came to this land of good times, and we came to this land of love . . ."
It is a simple song but that is what gives it deep power. It isn't sentimental or ironic, it is a wearily delivered acknowledgement of gratitude for being in this place.
It sits between Herbs' One Brotherhood (a political lament for what this country might have been, "On a paradise island, crazy people wanting more, more, more. And they're wrecking the joint while they take from you and me") and David Dallas' insightful message from the South Auckland streets on Southside: "No secret, there's some people doing tough here, could be rough here, if your parents come here from an island in the hope of a better life for the child and an education. But they ain't got time to keep an eye on 'em. They workin' every day, they won't even see retirement . . .".
Pauly Fuemana knew the hard times and of course the absurd heights sudden fame could bring.
But Land of Plenty – warmed by Mia Camilleri's French horn – was about none of that.
As last year's "team of five million" disintegrates again in 2021 into personal agendas, political factionalism and the social fabric being picked at and unravelling, Land of Plenty is a timely – and constant – reminder of the good fortune we have to live in this country.
Near the coda Pauly, barely audible, says, "increase the peace . . . "
.

OMC's How Bizarre album is released on vinyl for the first time on April 23. It is remixed from the original tapes by Alan Jansson and comes in a new cover with an image by photographer Deborah Smith, designed by Barny Bewick.
You can buy this record from JB Hi-Fi here.
.
For other Recommended Record vinyl reviews see here.
.