Graham Reid | | 1 min read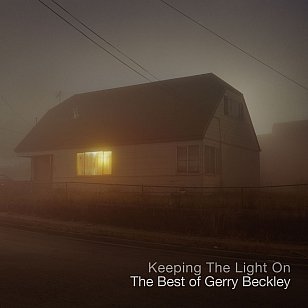 Gerry Beckley you ask? And well you might, but he was one of the members of the soft-rock band America and before you dismiss them, George Martin saw enough in them to produce half a dozen of their albums.
Okay, maybe he just needed a break after the Beatles, but the band was enormously successful and although Beckley wasn't the main songwriter (that role belonged to Dewey Bunnell) he did write Sister Goldenhair so . . .
This collection subtitled "The Best of Gerry Beckley" pulls together 20 tracks from his solo albums with five previously unreleased songs (and on hand are Carl Wilson, Van Dyke Parks and others but he's mostly the multi-instrumentalist on everything).
It's very much pleasant MOR soft-rock as you might expect (the autobiographical Watching The Time, the warm familiarity of Goodbye Highway and How Can I Turn You Away) but every now and again there is smart pop (the jangle of Emma, the Eighties/Nineties programmed keyboards of Self Image and Now Sue, the pop-rock of Hang Your Head High and power-pop lite Life Lessons).
However a lot of it just goes by . . .
Not an essential album, but if you haven't heard a really nice album since The Best of Bread then you'll enjoy this on the back-porch with a coffee.

Caffeine-free, of course.
.
You can hear this album on Spotify here or it is available from Southbound Records on CD.