Graham Reid | | <1 min read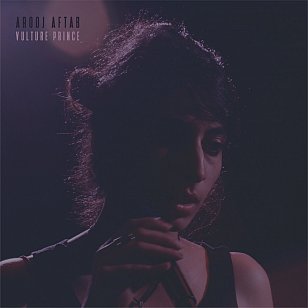 Pakistan-born Arooj Aftab is emblematic of the world we live in: She is a graduate of Berklee in Brooklyn (jazz but with a penchant for ambient and minimalist musicians like Terry Riley).
On this, her third album, she brings her considerable compositional and arranging skills (and pure voice) to elegant music grounded in her traditions which comes off to Western ears as more than just exotic but full of universal longing and sadness through melancholy strings, harp and the contemplative mood.
The album is dedicated to her younger brother who died as she was preparing this and the very beautiful original Diya Hai here was the last song she sang to him.
Last Night is a poem by the Persian Sufi poet Rumi given a stern reggae skank which then dissolves into gentle dubbing and an airy spaciousness.
That sense of rest, space, warmth and traditional music with contemporary influences (particularly on Inayaat and Mohabbat) is the chief feature of this very lovely album born out of sadness but which breathes a comforting optimism.
A thing of quiet beauty.
.
There is an eight-minute NPR interview with Arooj Aftab here
.
You can hear and buy this album at bandcamp here