Graham Reid | | <1 min read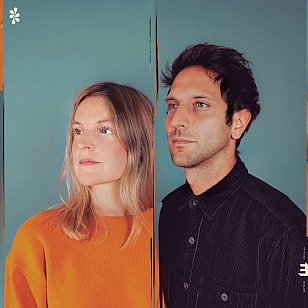 Neatly uncategorisable, this album fronted by the British duo of singer-songwriter Lauren Kinsella and producer/keyboardist Chris Hyson have found a place between folk-pop, electronica and spoken word which is lush, warm, mysterious and somehow also lands them in the jazz category.
Here with additional piano, sax, drums, guitar and violin they weave a sonically layered tapestry of multiple vocal lines (The Wheel), the slipperiness of Joni Mitchell, the coolness of speak-sing Laurie Anderson and a sense of art-music poise given complex arrangements.
The Vangelis-like centrepiece instrumental Tiers might have come from a Bladerunner flight over that dark and rainy city, but Without You which follows is a bouncy beat-driven slice of pop electronica.
This is enjoyable, cerebral music -- if the term wasn't so debased we might even call it progressive -- which pushes the parameters into different directions at every opportunity but is smart enough to never go too far from the core ideas..
.
You can hear this album at Spotify here