Graham Reid | | <1 min read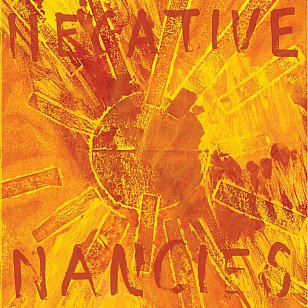 As Flying Nun celebrates its 40thanniversary, the spirit of independence and post-punk DIY attitude it (and many other indie labels) advanced is as evident today as it was then.
This mature Dunedin trio – keyboard/singer Tess Mackay, drummer/singer Emile Smith and guitarist/singer Mick Elborado – deliver a thumping and sometimes excoriating noise (the hypnotically repetitive and tightly wound anxieties of Pig in a Pen) and experimental post-punk reducto-rock (What Would John Say).
This is sometimes minimalist art-punk (the quiet-to-yelping Agatha Christie) with an aurally disorienting psychedelic approach (the two tracks titled Monkey Chest, the first an acoustic piece and the second a wall of distortion-thrash).
Veering more towards willful art-rock experimentation (the seven minute-plus title track) than controlled and constrained post-punk, Heatwave offers as much of a challenge as it does rewards when it is gothic and gloomy (Late Night Romance) or twisting structures into some like oblique, electrostatic dance music (Banned).
What would John say?
Probably, "more like this please".
.
You can hear and buy this album at the Fishrider bandcamp page.