Graham Reid | | <1 min read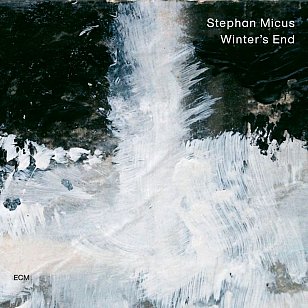 This German multi-instrumentalist – the subject of this Elsewhere Art – is somewhat of an acquired taste because he is so hard to put in any particular box . . . other than one marked "Quiet".
Playing literally dozens of instruments collected on his global travels – notably in Africa for this his 24thalbum on ECM – in addition to singing (often what seem to be wordless vocals or vaguely world music).
"For me the beautiful thing about music is that it's beyond words and beyond any message in words," he says.
There's certainly an organic elements to what he does in songs or instrumental pieces which seem borne of the earth and filtered through ethnic instruments and sensibilities.
And by pulling together instruments from various cultures he creates a kind of stateless sound beholden to no particular place but alluding to many.
On a purely sonic level he is always of interest, however some might prefer music which is more grounded than these often minimal and airy pieces (which ease from Zen flute to overdubbed "choral" pieces).
Elsewhere has written about Micus a few times but acknowledge that he is something of a "special interest" musician.
.
You can hear this album on Spotify here.