Graham Reid | | 4 min read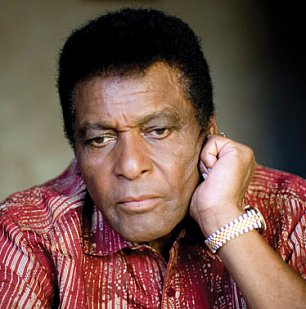 The phone call was going to be a simple one. The gentleman in question was truly one of country music's real gentleman, Charley Pride, the black singer who had conquered the whitest music genre in America and won fans over with the comfortable demeanor as much as his warm baritone.
So I was prepared to ask about the colour lines in country (secure in the knowledge he would polite to the point of blandness, but I had to ask) and just discuss general matters about his career.
But at the time Pride, speaking from Australia, was as mad as hell about his career.
And his bluntly delivered complaint was -- and is -- an object lesson to others who thought massive record sales might actually count for something.
The question was this: If you were wondering why you couldn't buy any new material by Charley Pride and had to put up with recycled Greatest Hits packages, so was Charley.
It was 1989 and Pride was angry at a confused record company scenario which meant his new songs weren't getting played on radio and his records weren't in shops. Yet he was touring to standing ovations and packed concert halls.
The only things he was enjoying in Australia were the concerts, meeting the fans, and the fact he was staying in a hotel called Country Comfort. Mainly the tour had been business negotiations.
And it shouldn't have happened to Charley Pride. Even though he was in his early 50s, he was still RCA Records' biggest selling act after Elvis Presley. And there was a neat irony in that: Elvis the country boy who sounded black, and the black country singer who radio programmers originally thought was white.
As he said, "I'm not old and decrepit like some old hermit. I'm singing better now than ever. And it's not just me saying that, it's old fans and new ones. Last night the audience gave me a standing ovation after two hours of music, so I'm still wanted.
"Jerry Bradley is saying it and so is 16th Avenue Records. But somebody in the business here is saying the opposite. So I'm just keeping an eye on how thing are unfolding."
The reference to Bradley and 16th Avenue was the nub of the problem.
After many years with RCA, a company subsequently taken over by BMG, Pride asked for an early release on his contract.
"I could see there was a new breeze blowing in with the new heads. I didn't think I would get it but when I did I said, 'Wait a minute.' People were congratulating me having the guts to do it, but if you call somebody's bluff you should have an option to go too. After it happened I had to analyse my situation, and I'm still doing that."
Bradley. his old record executive from RCA, had left the company to form his own 16th Avenue label and the first person he was keen to get was Pride. But, signed and recording for l6th Avenue, Pride was in the difficult situation of having that new label distributed by his old one in the Australasian market.
He had praise for the New Zealand end of the business, but the decline in interest by the Australians got him worked up.
"If I'd been in those guys' shoes I'd never have let Charley Pride go or agree to give him an early release," he says, mindful of the huge sales he had with more than 60 singles, at least 30 of which went to number one on Billboard's country charts.
"At first the record company was very interested but now that interest has diminished. Since we've been in Australia we've had two meetings with BMG and some of those people were the same ones who were here when I sold 250,000 albums.
"So what's wrong? Is there a decision made that Charley Pride can't sell? Jerry Bradley's no fool and took RCA from $15 million to $60 million net profit in this market before he left."
But the new material from Pride simply wasn't out there.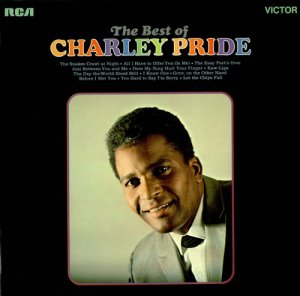 "I'm a businessman, too, and I see they're saying 'Let's just package up the old hits'. Just re-package, re-package, re-package. They'll go for a product where they don't have to pay 16th Avenue Records up front one and just re-promote the old stuff."
If Pride has problems with his record distribution, he had as much difficulty with radio stations in Australia. He said he hardly got any airplay at all, but even what he called the negligence of the record company and no airplay, he still drew 3000 to 5000 a night. In Rockhampton from where he was speaking, he was scheduled for one concert . . . and had now played three.
He felt some radio stations had been swept up in the rush to acclaim the so-called new wave of country artists and were ignoring long-stayers like himself, long-stayers who were still recording new material.
"But that contradicts itself," he says. "If you look at Randy Travis, he's a traditionalist - like Charley Pride, Conway Twitty and Merle Haggard. We're thoroughbreds.
"I'm here, waiting and ready to compete. I've got another run here. I'm not angry, I've just got to see where I stand and combat it."
Where it counted of course was on stage and that's where Pride liked to be. With his son Dion on lead guitar in his seven piece band, his two hour show touched all parts of his career, and it was a long and well-known back-catalogue he could draw on: Kiss An Angel Good Morning, Is Anybody Going to San Antone, Honky Tonk Blues, Down on the Farm . . .
The Auckland concert a week or so later which I reviewed (Pride delivered without stretching himself, a still life of band behind him, but nice to so many couple in their 40s holding hands, I said) was staid and rather bland and he threw in a few covers (Brook Benton, Elvis, Dave Dudley).
His style was always easy listening country but it had made him popular and his involvement in charity shows and gentlemanly disposition made him a figure of respect in the country world.
Some years previous he appeared in an anti-glue sniffing promotional video aimed at Australian Aboriginals and said he had recently given up drinking himself.
But another problem niggled. He had been congratulated for singing an Australian beer commercial. It wasn't him. He wondered who it was who sounds like him.
The answer should have been, "Nobody sings like Charley Pride".
But then clearly somebody -- and sometimes it was his former self on Greatest Hits packages -- did.
In the two decades after this interview Charley Pride only rarely released new albums. RCA continued to put out compilations of his old hits. He carried on touring to sell-out crowds.