Graham Reid | | 2 min read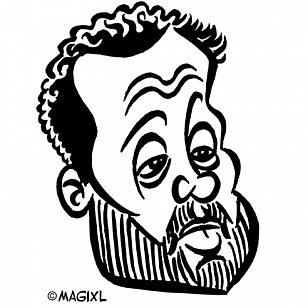 Billy and I were introduced while he was having his lunch. He gestured for me to join him and help myself to the generous pile of sandwiches on the table, multi-level affairs held together by long plastic toothpicks with odd little flags on top.
As we spoke Billy never even glanced at the spectacular vista of Sydney Harbour and the Opera House outside the window. He had a house on New York's Long Island -- in the Hamptons I think -- so I guess he was used to great views.
Billy wasn't exactly down on his luck -- I think we could have described him as very well off -- but things weren't going well. For the second time in his life he was involved in heavy litigation to retrieve lost earnings, and both times the money had disappeared thanks to someone he had trusted and known for years.
The day I met him he was also coming to terms with his divorce, which had been some little time before but obviously still troubled him. He'd married above his station, as some might say. He had been a tough kinda guy -- did some amateur boxing in The Bronx even -- but she was a model and very well known.
Their separation and divorce had played out across the media, and that's what troubled Billy. It was bad enough that it had happened, he said, but their daughter had to see the headlines in the scummy tabloids about her mother and her new partner every time he took the kid to the supermarket.
As he spoke about this he was just another dad caring about his daughter's feelings, not the guy who had also commanded headlines. And added to all that, he was a bit sick of what he was doing -- knocking himself out with work to mask the pain -- and so was seriously considering giving it all up and looking at some other options. But what?
This was all he knew, all he'd done all his life.
Maybe some kind of teaching position to pass on what he'd learned? He didn't know.
We ate the sandwiches in silence for a while, and then he perked up a little. He was still the hard edged pragmatist who had been knocked about on the tough streets of The Bronx, had made a half-hearted suicide attempt in his early 20s and been screwed around by lawyers and former friends. So he knew he could take all these blows.
Things would improve, it was just that right now . . . Well, it gets you down, you know?
I said I did, but actually I didn't: I'd never lost two fortunes and spent months with lawyers and in courtrooms; had my private life splattered across newspapers; or even gone through a career crisis.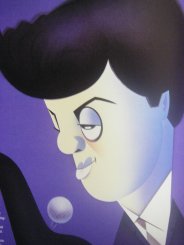 We talked some more, the remaining sandwiches were waved away and we had coffees. He seemed to be in no rush to go anywhere, but eventually a guy came up and said they needed him for something else. We shook hands and he disappeared off through the gleaming lobby of the fancy hotel.
Later that night I saw him again. He was laughing and at the top of his game.
Thousands of people who didn't have a clue or care about his financial and personal problems bayed in appreciation. From where I sat -- so close I could see his eyes -- it looked like for those two hours he didn't care about them either. He was actually having fun.

I've never much liked his music but that night watching him put everything aside to do his job I came away with a great deal of respect for the piano man, Billy Joel.