Graham Reid | | 2 min read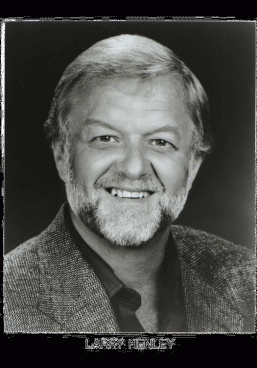 Ray Columbus seldom rang me at the Herald unless he had something to say. I liked him for that, he wasn't a time waster. But once he called and said he had an American friend in town that I might like to meet, the guy who was the lead singer for the one-hit wonder 60s band the Newbeats.
Before we go any further let me tell what I know about the Newbeats: their sole hit was I Like Bread and Butter and was sung in a piercing and very bad falsetto. I think it turned up on a tele-ad here some years ago, probably for margarine masquerading as real butter.
Anyway, the group was American, toured here in a mid 60s package show with the Stones, Roy Orbison and Ray Columbus and the Invaders, and were never heard of again. End of story.
Their lead singer, and perpetrator of that hit, was Larry Henley and that was who was round at Ray's. Would I like to come around?
Before the words, 'Why the hell would I want to do that?' came out of my mouth, Ray told me one other fact about Larry: 'He's the guy who wrote Wind Beneath My Wings.'
'I'll be right over.'
Larry proved to be an amiable and extremely modest man in his late 50s, short-cropped grey hair and a salt'n'pepper beard. He was also astonishing rich, although you'd never have known it from his demeanour and downbeat appearance.
He looked like what he was, a jobbing songwriter in Nashville.
But Larry's most famous song had been recorded by just about any singer who draws breath: Bette Midler for the soundtrack of Beaches, Judy Collins, Peggy Lee, Perry Como, Gladys Knight and about 290 others.
With an embarrassing amount of humility he told his story: how he'd had the key phrase for Wind Beneath My Wings about 10 years before he finally wrote it. Then he was walking out of his office one day and passed the room of guitarist/songwriter Jeff Silbar who was strumming some chords and, as the Americans say, it fit.
Some time later on the Gulf of Mexico he was sailing with his son and some friends and the rest of the lyrics came to him. He scribbled them down on a paper bag and gave it to a friend's wife saying, 'Keep this, it might be worth something.' <P>
She's got it framed, and Larry has got a nice house.
However it turned out during our conversation at Ray's that Larry was no one-hit wonder Newbeats-style. He wrote Till I Get It Right which was a top country hit for Tammy Wynette, had penned songs for Kenny Rogers, and inked up Lizzie and the Rainman which Tanya Tucker had a hit with and was later covered by the Hollies. And much more besides.
Larry told all this as he shifted somewhat uncomfortably on Ray's couch. And he was only here passing through on his way to Tamworth to present some country music awards. He seemed embarrassed by the success of that huge hit and admitted he hadn't realised when he wrote it that by making it gender-neutral it would have universal appeal.
It had been used for baptisms and funerals, and all points in between.
And people would tell him he had written it about John Lennon, JFK, Martin Luther King and so on.
With a self-effacing laugh he said it had been none of the above and then, in almost a whisper said that it only ever meant one thing to him: 'I wrote it about a woman I loved.'
I liked Larry very much, just an honest jobbing songwriter with no tickets on himself. Of course there was the story about the time wasted using coke and so on, and how he could never write another song with the word 'hero' in it.
But there he was, a man of his age and generation just relaxing at Ray's house. No airs, and a massive bank account. My kinda millionaire.
Incidentally I read recently that Ray and his wife have started some therapeutic natural healing thing at their country estate. Good on him.
What I know is that if Ray ever rings, I'll happily take his call.