Andrew Dawson | | 4 min read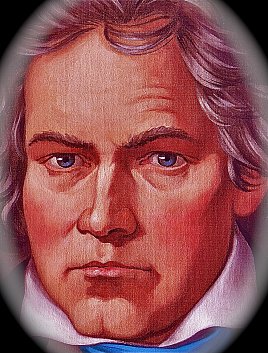 If Chuck Berry's hit Roll Over Beethoven was meant to dethrone the composer from his place in Western culture, it didn't work.
In the intervening years, Beethoven's music has featured in over 700 movies alone, not to mention a plethora of commercials and even on the '77 Voyager Golden Record sent out for extra-terrestrial appreciation (with Berry as a fellow passenger).
For us earth-bound life forms, however, Beethoven's inclusion on our playlists is an open ended question.
But if anyone can make the case for that inclusion, it is New Zealand's piano giant Michael Houstoun with his monumental recording of all 32 Beethoven Piano Sonatas – well worth a listen if you're looking for something outside your comfort zone over the summer.
Split into seven digestible programmes with an accompanying 190 page book, Houston's ever crisp, sometimes playful, often brooding interpretations of the Sonatas imbues new life even to tired film standards like the 'Moonlight' sonata.
Here, he uses tasteful emotional restraint to save us all from soppy over-sentimentality, and reminds us all that the romance suggested by its nickname completely misses the "death and dread" that the music itself portends (in typical Beethoven fashion).
Producer-engineer Steve Garden's impeccable ear for crisp dynamic balance is essential here, ensuring Houston's virtuosity translates well from stage to recording.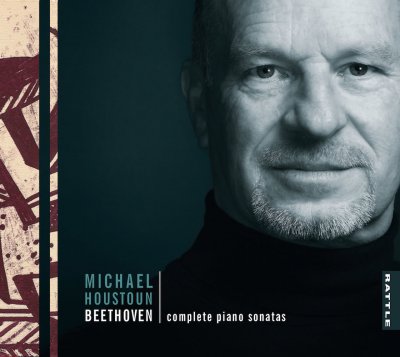 Houston's insightful liner notes provide a narrative guide through the sonatas, an essential "how to…" when listening to music that is such a thrilling contradiction of moods, much like the composer himself.
Take the Appassionata for instance, where the reflective opening bars are soon continually interrupted with thrilling 19th century power chords that refuse to allow serenity to triumph. By the time Houstoun has finished his exhilarating interpretation of this emotional tour de force, hurtling you (in his words) "powerfully towards the abyss," you'll see why even Beethoven took a four year holiday from composing sonatas after Appassionata.
If you need a breather too, put your feet up and play one of the shorter sonatas like 'For Therese.'
As Houstoun remarks, the second movement imaginatively suggests Therese von Brunsvik had small dog which "tore about the mansion… falling over itself." The sonata foregrounds a playful side to Beethoven we don't often hear, and Houstoun captures all this hopefulness and jovial appreciation in the sonata, along with a touch of delicacy on the piano that reveals the deep affection Beethoven possessed for all the women he was so famously unsuccessful in wooing.
Of course, the recording is an historic accomplishment too, making Houstoun the first pianist to ever record all of Beethoven's piano sonatas.
He tastefully divides 11 hours of music into seven programmes, performed twice in a tour of concerts by the pianist, first in 1993 and again last year. It's best consumed a programme at a time, to really appreciate the thought Houstoun puts into dividing up the 'name' sonatas like 'Waldstein' and 'Hammerklavier' between lesser known but no less fantastic works, each of which develop a portrait of Beethoven -- innovator, artist and eccentric extraordinaire.
For those of us less familiar with the composer however, it might be worth breaking it up into bite-sized chunks to appreciate over the summer – Beethoven's not going anywhere.
Play it with a good sound system or even a decent set of headphones so Garden's excellent audio mastering is able to shine through. Get comfortable, pick up the booklet, and peruse through it as Houstoun offers an insider's view into the sonic world he attempts to create with Beethoven's music.
It's also worth reading Charlotte Wilson's lucid "Portrait of Michael Houstoun" which follows these liner notes, providing an insight into the making of New Zealand's greatest pianist.
Peppered with thoughtful photographs, Wilson's essay charts Michael's growth from a competition-winning child prodigy in New Zealand through to his heroic determination to conquer focal dystonia in the early 2000s.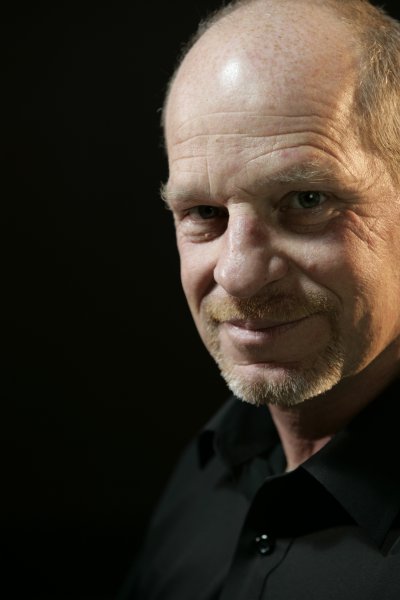 Houstoun comments in this biography that "there is a very particular affinity I have with Beethoven. There is a power in this music… physical, emotional, psychological power." Both giants share a common bond, having faced physical impediments essential to their art – deafness for the composer, muscle control for Houstoun – and both conquered these obstacles to produce their finest work.
Perhaps nothing expresses this better than the Sonata in A flat, one of the last piano works Beethoven ever composed, and the culmination of Houstoun's sixth programme.
Beethoven was completely deaf for many years by the time this sonata was written, yet it embodies the power and triumph of a composer who wrote his best work in the midst of every musician's nightmare. Houstoun brings the piece to life with dynamic brilliance, expressing the full breadth of emotion right from the serene opening chords of the sonata to the "self-immolation" that characterises the rising final bars.
If Beethoven could hear Houstoun's interpretation, he'd roll back over and rest easy.
Andrew Dawson's interests range from ragas to r'n'b, and he has a secret passion for medieval literature and Derek Walcott's poetry. He enjoys writing, teaching, and travelling . . . between his studies in English and Music at the University of Auckland.
Other Voices Other Rooms is an opportunity for Elsewhere readers to contribute their ideas, passions, interests and opinions about whatever takes their fancy. Elsewhere welcomes travel stories, think pieces, essays about readers' research or hobbies etc etc. Nail it in 1000 words of fewer and contact graham.reid@elsewhere.co.nz.
See here for previous contributors' work. It is wide-ranging.