Jonathan Ganley | | 2 min read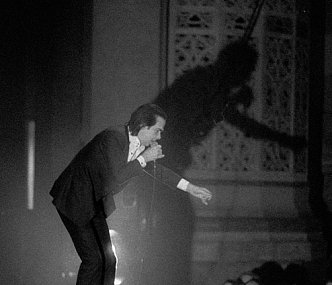 Auckland photographer Jonathan Ganley first photographed Nick Cave in 1983 at Mainstreet when Cave was with The Birthday Party. On the 30th anniversary of that show Elsewhere ran a photo essay by Ganley with his own recollections and those of others involved.
So it seemed only fitting he should be there for Cave's appearance at the Civic on December 6, 2014.
Ganley has written on photography and photographers at Elsewhere previously and he isn't one of the phone-camera people. He uses film.
The shots below were taken with Nikon F4, 85mm lens with Ilford Delta 3200 film. Exposure was 1/125 at f1.4 but as he notes, "film is difficult now because the luminescent qualities of modern LED stage lights are not at all like old style incandescent spotlights".
That said, these images have a certain style and quality which more modern methods simply do not.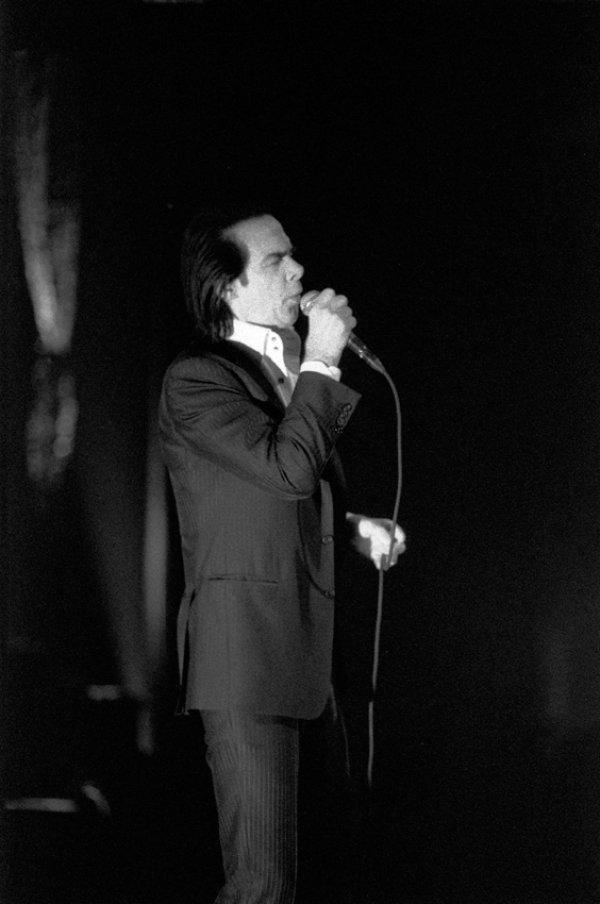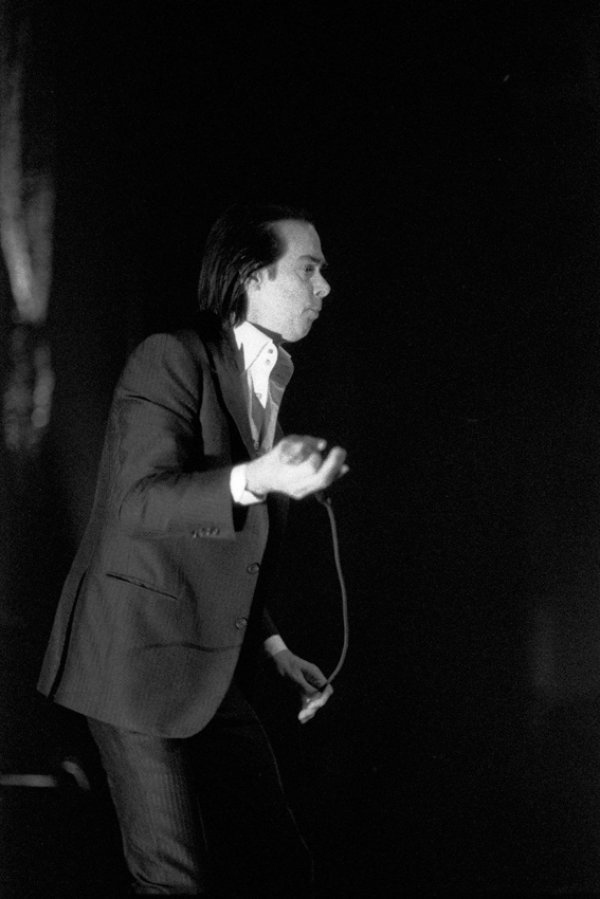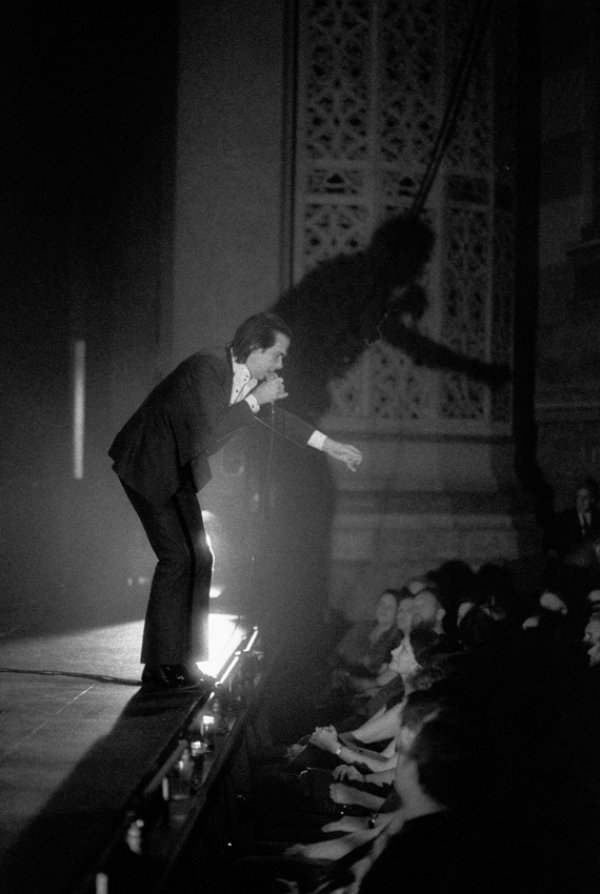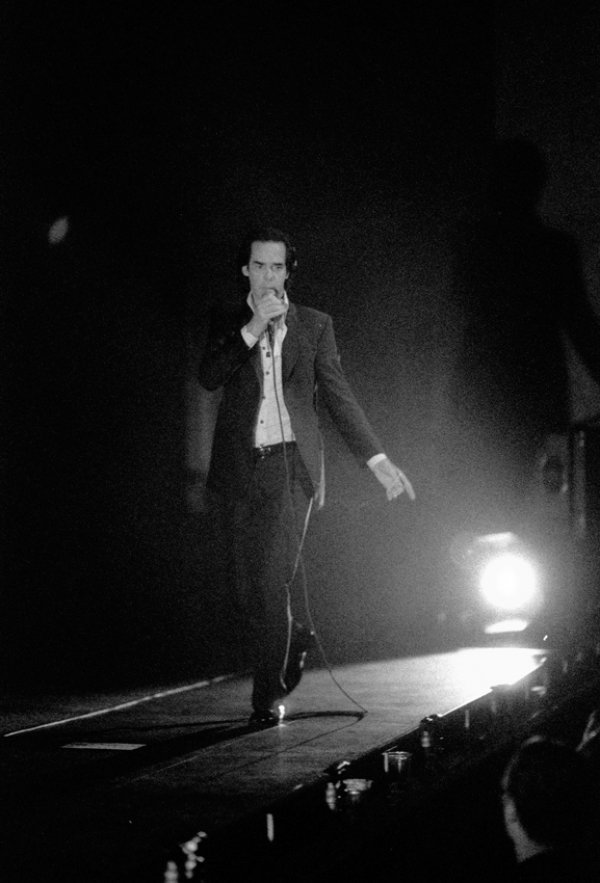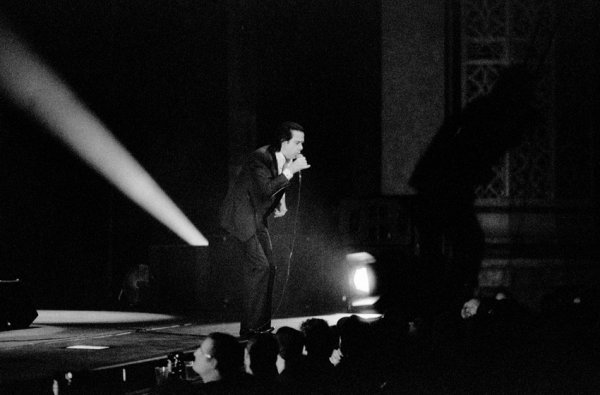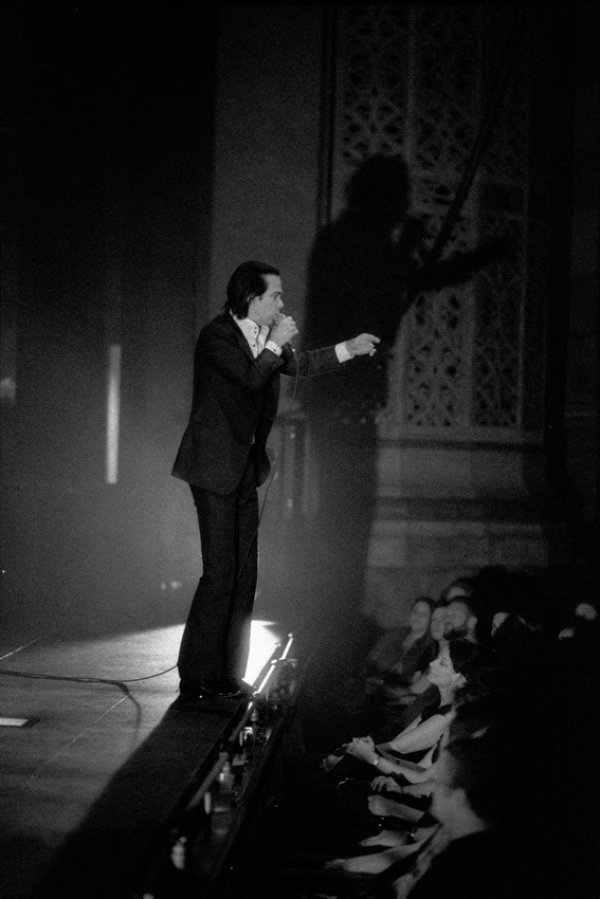 For more on Nick Cave in New Zealand go here.
Jonathan Ganley is an Auckland photographer and writer whose work has frequently appeared at Other Voices Other Rooms (see here). His work has covered many subjects, notably Kiwi musicians. Some of those portraits appeared at Other Voices Other Rooms here, and a gallery of his work is available at his website pointthatthing.com All his photos are copyrighted, do not use without permission.
Other Voices Other Rooms is an opportunity for Elsewhere readers to contribute their ideas, passions, interests and opinions about whatever takes their fancy. Elsewhere welcomes travel stories, think pieces, essays about readers' research or hobbies etc etc. Nail it in 1000 words or fewer and contact graham.reid@elsewhere.co.nz.