Graham Reid | | 5 min read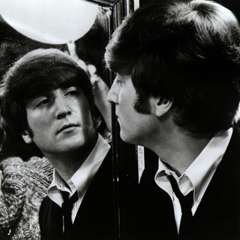 A Hard Day's Night by the Beatles is a mono vision. When you put it on – while reading this article of course – make sure you put it on loud. The first thing you will realize is that John is listening to Elvis and Roy Orbison – and dreaming of writing love songs – for that is John's greatest artistic triumph – the Libran tender pop love song – the songs not just about Yoko – but about his first wife Cynthia.
"But when I get home to you – you know the things that you do – will make me feel all right".
These are songs written by a man who "never realized what a kiss could be" – who implored us to believe that "when I tell you that I love you – you're gonna say – you love me too!"
No bug-eyed stares in bed while in protest – no thin long face nor puzzled gaze. This was John at his most powerful and alive – the electricity of belief in his eyes.
John's lyrics on the first three songs on A Hard Day's Night – yes, he swamps the start of the record like an arrow-nosed leader of the battalion of Beat – are all soaked in the strains of Elvis.
He tries to write "Wise men say only fools rush in…" and it comes out as "If I fell in love with you would you promise to be true?" – so glory to the Beatles and glory be to John – the patron saint of all Librans – the one who screws it up at the last minute – not from bad intentions but from lovable indecision. The one thing to remember is that he tries to remain pure at heart – and who could really hate a beautiful loser?
Sometimes that is all we are.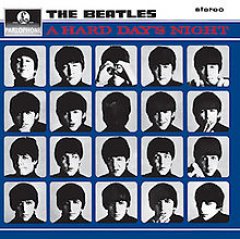 The album of A Hard Day's Night is special in the Beatles musical canon. It is the only album that the Beatles recorded which contained solely Lennon-McCartney compositions. It stands alone as the greatest triumph of their pop career – a hit single monolith than stands, track for track, as a classic pop artifact.
Every song on Side A alone sounds like a radio hit (or youtube hit if you watch the film) – from the throwaway Carl Perkins-like strum of Happy just to Dance With You to the midnight-blue solo of George on And I Love Her.
There are so many great songs that on first listen you will think that you have put on a greatest hits album – but that, my dears, is the power of the Beatles.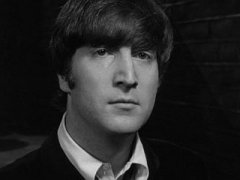 They let you catch breath on a song like Tell me Why – the classic Buddy Holly rock and roll that John could write in his sleep – only to follow it up with the knock-out punch: Can't Buy me Love' could have been the title for the album – if John wasn't so pushy.
To love Paul is to love Can't Buy Me Love. Of course, he is just trying to write a Motown song – and who wouldn't in 1964 – as the Stones rear their ugly heads. But give me a break – the Stones never match A Hard Day's Night – for no movie (nor interview for that matter) exists where the Stones are memorable by name.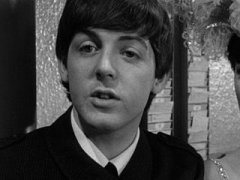 The album is a soundtrack – not just to the film which cast the boys as the stereotypes they have struggled to break out of even to this day – but to the year of 1964 itself. The film was responsible for casting the idea that Paul was a sentimental love soaked fool, that George was somehow the quiet one, that Ringo was happy-go-lucky and as lost as a puppy.
Above all, it somehow created the myth that John was the cynical one and not the Cynthia one – that he somehow wasn't the one with a smile and the one singing tender love songs.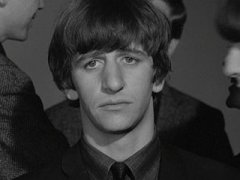 The accolade of the balladeer for some reason went to Macca – right at the time when he was singing a twisted bent which Ray Davies only dreams of – the sound of Things We Said Today – possessive and frowning in the love letters – questioning whether love was nothing but a matter of luck . . .
"These days such a kind girl – seems so hard to find . . ."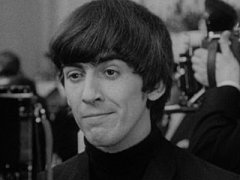 No blossoms held aloft in English Commons for Paul on A Hard Day's Night. No lost in love beauty or lovey-dovey smootchy songs either.
Paul's lyric and tune are grit teethed and melancholic – English folk blues at its finest.
It is an album of constant depth and an album of constant surprises – that keeps getting electric rock'n'roll currents in between the pop hits.
After the bass riff single of You Can't Do That the album fades away – not with a bang, as it bangs enough already – but with another melancholic McCartney harmony in the background of I'll be Back.
They should have turned up Macca's vocal in the mix – but then again, perfection in art is nothing – and satisfaction of conquering the world starts to feel bitter in the end.
By the time the minor chord fades out it becomes apparent that the Beatles will soon be for Sale and yet the moment of triumph has only just begun . . .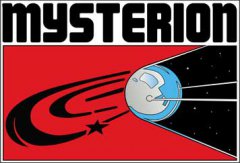 Musicians Gavin Ghosts and Odette Mysterion host the Australia-based website and indie record label Mysterion Art Factory where they essay Sixties pop . . . in addition to releasing albums by artists inspired by the Beatles, Sun Records, Stax, Motown and Phil Spector.
You can find their website which is full of interviews, essays, videos and music here. There is also a guide to Sydney's best vinyl stores here.
For more on A Hard Day's Night at Elsewhere look here, your Elsewhere Beatles trip starts here and your Lennon connections here. Good luck, start on these and we may never hear from you again.
Other Voices Other Rooms is an opportunity for Elsewhere readers to contribute their ideas, passions, interests and opinions about whatever takes their fancy. Elsewhere welcomes travel stories, think pieces, essays about readers' research or hobbies etc etc. Nail it in 1000 words of fewer and contact graham.reid@elsewhere.co.nz.
See here for previous contributors' work. It is wide-ranging