Graham Reid | | 5 min read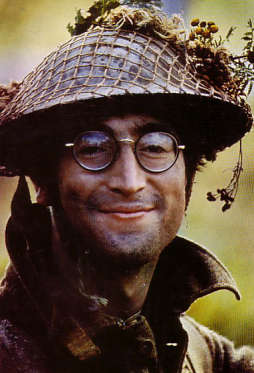 The backdrop of my film Living is Easy With Eyes Closed is 1960s Spain. A place full of contradictions, grey, under the control of an authoritative regime, a generation living with the fear of wars recently past and a younger generation that longed for social and moral freedoms.
This contrast was particularly evident in the south, in places such as the very poor province of Almeria, where new mass tourism and the arrival of big foreign film productions came face to face with underdevelopment and precariousness.
In this context, the arrival of John Lennon for the filming of Richard Lester's How I Won the War aroused the enthusiasm of a section of the country's youth. One of the living symbols of youth freedom, new morality, and progress had just landed in Spain.
The Lennon that arrives in Spain is, however, a man in crisis. He had just released his very expressive song Help!.
With doubts about the future of the group, experimenting with drugs and almost to the point of personal and professional divorce, for him Almería meant the possibility of isolation and reflection. This was a period of introspection, where his songs increasingly talked about himself with a rare intimacy, of childhood memories and life's frustrations, most of them a result of fame and its contradictions.
Music history says that during this period in Almeria he composed one of his most intimate pieces: Strawberry Fields Forever.
Lennon is not, however, the story's protagonist. He is a cry; a symbol.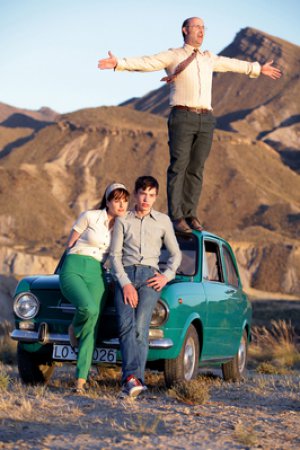 The protagonists are, in fact, three characters representative of the Spain of that period. A demanding and dynamic teacher that suspects social reforms have more to do with personal ambitions than concrete political plans, often overtaken by enthusiasm and desires.
And two youngsters that face, in their own different ways, a number of social frustrations and attempts by others to decide their destinies.
The three of them represent three forms of rebellion against their environment.
They are not historical characters but, actually, anonymous beings who with their unique, personal and laborious fight, helped change their country. They were true protagonists of a reform achieved by "small" beings rather than tall heroes.
With a commitment to dream, our three protagonists will contrast with the more closed secondary characters representing the tired old Spain, although they will still have some of their limited humanity displayed.
Understanding all characters is the challenge of this film, which is not focused on portraying the central divide as a safe and impersonal metaphor, but on helping understand the differences between the characters' personal circumstances.
The formula for recreating this period is to approach it from a close, personal place, identifying with people's everyday coping behaviours that have, nonetheless, a resounding impact beyond the day to day living.
At the end of the day, true social heroes have always been people deemed insignificant yet, eventually, able to exceed expectations and overcome limitations.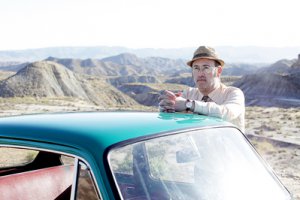 With period pieces I always impose a rule on myself, which is to try to find actors that can transmit the character and form of the typical person of the period. I regard that classic value higher than characterisations or makeovers. The aim is to find actors that can transmit the values of the period internally, not cosmetically.
For the character of the teacher Antonio I needed someone like Javier Cámara, an actor of today yet with a timeless quality. He knows how to move with clarity through a scene without losing any subtlety in the process. His tone and physical expression made him the perfect choice to embody the complexities demanded by the character; a man with a touch of Sancho and another of Don Quixote, aspiring to reach an ideal yet never removed from the hard reality.
Javier had, for me, the closeness and warmth of a childhood teacher, of those who often changed your way of thinking. Teachers like this were the archetype of a good man, in the best sense of the word.
For the actress choice of Belen, things were a bit more difficult. This is because people in their twenties are always the purest expression of what is contemporary, yet I wanted someone who could transmit the youth of a different period. In addition, the script called for an Andalusian background.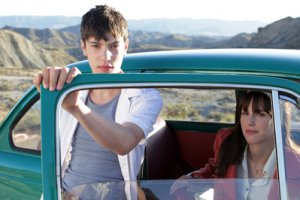 Despite all these challenges, Natalia de Molina immediately grabbed my attention during her audition, even though she was a completely unknown actress. Even her name had an appealing "Sixties actress" ring to it. It felt, early on, that she could be the one to put an end to months of frustrating search for the right match for her character.
She was direct, with a purity that adorned her beauty and way of being. Despite the risk involved in choosing someone new for such a critical role, and with so much responsibility, I was surprised to witness her confidence, her many contributions and sustained effort during filming.
This was so evident that I would sometimes ask myself if she had lied in her CV, hiding 10 leading roles from her credits.
With time, I realised she was nothing less than a natural, true actress, one of those for which one is praised to have discovered, despite knowing perfectly well that, in reality, you as a director were the one lucky to cross paths with her and not the other way around.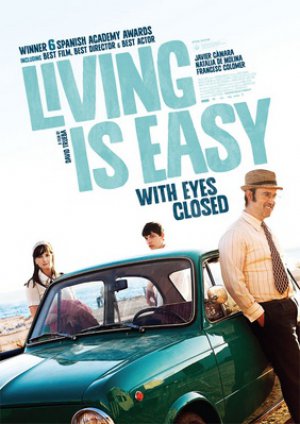 With Francesc Colomer as the teenage boy we had the advantage of knowing him already from his role in Black Bread and instantly noticed the intensity of his look. Balancing this strength was his purity, an attribute that is hard to find, yet evident in those who have grown far from the big cities. He also wasn't a child anymore, but a 16-year-old kid, with the difficulties that come along with this. The character of Juanjo was someone very close to me, for many reasons, and this made it more difficult to settle for someone. The traditional value evident in Francesc made me choose him.
It is hard to find an adolescent that is so honest and direct and quite intelligent in a non-exhibitionist way. He seduced everyone in our team with his disposition and humility; perhaps it was his traditional values, coming to think of it. Francesc makes silences and stares powerful.
For this character, which often remains quiet rather than forcing to be heard, I cannot imagine anyone better than him. And he gave us something beautiful every time he stopped to observe his fellow, more experienced, actors at work. Francesc showed a sincere admiration and desire for learning that is uncommon today.
Living is Easy With Eyes Closed is available now on Madman DVD.
Winner – six Spanish Academy Awards for Best Picture, Best Director, Best Actor (Cámara), Best New Actress (de Molina), Best Screenplay and Best Original Score (Pat Metheny)
Official Selection (Spain) – 2015 Academy Awards Best Foreign Language Film
Other Voices Other Rooms is an opportunity for Elsewhere readers to contribute their ideas, passions, interests and opinions about whatever takes their fancy. Elsewhere welcomes travel stories, think pieces, essays about readers' research or hobbies etc etc. Nail it in 1000 words of fewer and contact graham.reid@elsewhere.co.nz.
See here for previous contributors' work. It is wide-ranging.