Kathryn Van Beek | | 6 min read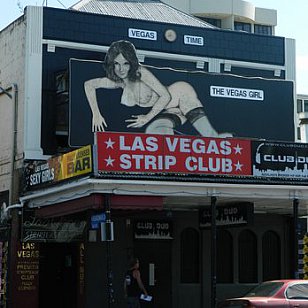 'K'Road's colour under threat of whitewash,' said the headline -- but the red lights are already turning off. The Pink Pussy Cat is now an immigration consultancy, the Pleasure Chest signs have been sold on trademe, and the bare-chested nymphette on the Vegas Girl building, who's presided over the street since the Seventies is being retired.
Saint Kevin's Arcade -- the grand, Neo-Greek building that's home to grungy music venues, a leather repair business, a vegan shop, a clutch of ever-changing second hand stores and the iconic Alleluya Cafe -- has been bought by a former Shortland Street actor.
An unnamed source says the actor made his fortune in Grey Lynn, where the last of the blue and yellow villas have been painted beige.
A pre-European travel route, Karangahape Road is the oldest street in Auckland – and the most notorious street in the country.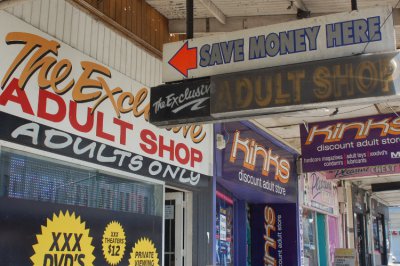 Today it's a kilometre of 'anything goes' that connects staid Queen Street and moneyed Ponsonby. One end finishes next to the upmarket Langham Hotel and the other morphs into Great North Road -- a street that is itself embracing change, with high-end apartment buildings springing up along the Grey Lynn corridor like magic crystal trees.
K'Road is a place where different scenes and cultures exist side by side, and that incongruity is part of its appeal. Poets, street workers, street artists, fine artists, rough sleepers, drug addicts, latte sippers, drag queens, musicians and the people who love them brush up against each other during colourful days and hedonistic nights.
But K'Road wasn't always such a shady lady.
From the late 1800s to the Sixties it was the place to be, and people came from far and wide to shop at her stylish department stores. Rendells made an appearance in 1911, and in 1926 George Courts Department Store opened and Saint Kevin's Arcade was completed. Businesses like Hannah's and Hallensteins were founded on the street, where glamorous lighting illuminated late night shoppers and revellers had an abundance of nearby cinemas and dance halls to choose from (including the Druid's Hall in Galatos Street, which is still a music venue today).
But in the Sixties K'Road's fortunes faded, and she was forced to lower her knickers in order to make a buck. The construction of the inner-city motorway system required the removal of 15,000 nearby homes and the displacement of over 50,000 residents, and new shopping malls lured customers into the suburbs.
K'Road's shops started to close, and 'King of the g-string' Rainton Hastie moved in.
His iconic Pink Pussy Cat Club opened in 1963, and the street was filled with the roar of his pink Cadillacs and the lure of his dirty dancers. This new permissiveness opened the doors for LBGT culture. New Zealand's first lesbian social club opened on the street, followed by other gay venues such as Legends, Staircase and Urge Bar.
When I met K'Road in 1999 it was love at first sight. I'd just moved to Auckland and the city seemed big, brash and unfriendly. Walking along K'Road felt like walking into another country.
Back then the air was thick with the aromas of frying food, second hand clothes, coffee, stale sweat, clove cigarettes, vomit and the ubiquitous Nag Champa incense. The street's seedier elements made it a safe haven for anyone creative or different. It was unlike anything I'd experienced before – but it also felt like coming home.
I bought bright saris from the Indian store and hung them in the windows of my curtainless flat (the one where grass grew between the floorboards in the kitchen). I experimented with glorious green eye shadow from Rendells. I got stuck inside a Sixties dress I was trying on in the changing room of the Salvation Army store and had to be rescued by a shop assistant.
Back then Brazil Café was set up in the old Mercury Theatre foyer, and that's where you went if you wanted a coffee that felt like a punch in the face. We'd scale the terrifyingly step ladder to get to the old bus seats upstairs, and watch cockroaches scuttle across the walls as we ate bagels studded with fat capers.
In the evenings we sang karaoke at Kamo alongside tall and gorgeous drag queens.
I got a job working in one of the vintage stores in Saint Kevin's Arcade, and made savvy purchases of sequinned gowns, spray-on pants or red cowboy boots almost every week. Our customers included students, stylists and thieves. One Saturday someone ripped an American bomber jacket from my hands and ran down the steps into Myers Park with it. I chased after them with a broom, but I didn't get it back.
Arriving on K'Road on weekend mornings, I'd often cross paths with people who were still wrapped up in the night before. Cleaning up puddles of urine outside the store was an unsavoury morning ritual, but just part of the deal.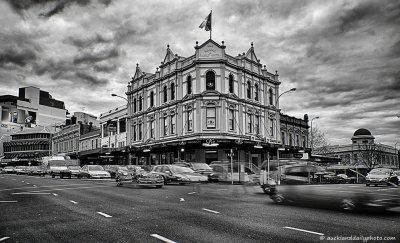 My sister worked in the leather store further down the arcade. She and I started a band and we spent many evenings walking up and down K'Road with a bucket of homemade flour and water glue pasting up gig posters.
Other evenings were spent as performers and audience members at venues like The Naval and Family (pictured), The Thirsty Dog, Edens Bar and The Wine Cellar.
But K'Road isn't just about rock and roll - it's also a place of Chinese supermarkets, alternative therapies, Rainbow Youth, hip hop and tattoo parlours. It's a place where you can attend a talk or a festival, take a sewing, juggling or life drawing class, and rub shoulders with the beautiful and the damned.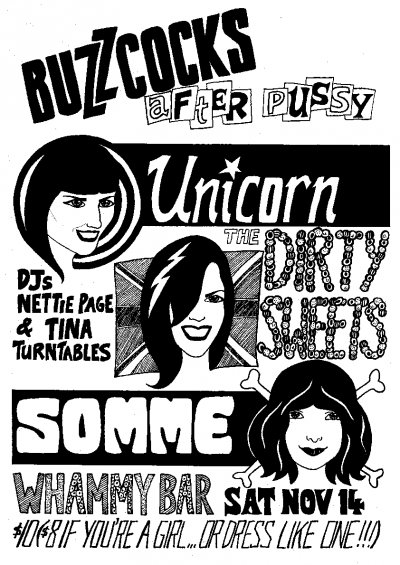 This is the allure of K'Road in 2015 – but she's about to reinvent herself once again.
The street that's seen everything is about to undergo some radical surgery – including a full-body lift and a heart transplant. The City Rail Link – a project designed to improve Auckland's public transport network – is kicking into gear, and a new train station on K'Road will flood the street with commuters. More housing options in the area are proposed, and the street seems set to morph back into the society lady she was in the first half of last century.
But as she slides under the anaesthetic, her heartrate slows.
Today, many of the shops in Saint Kevin's Arcade are closed. Tenants have been moved on, and signs that say 'more magic is on its way' hang in the empty windows. The arcade has been owned by various people of the years, but for decades its patron saint has been Peter Hawkesby, who runs Alelluya Café.
Peter makes a divine Jewish ginger cake, has supported countless creative people in a myriad of different ways, and once admonished me for smoking a cigarillo in my band's promotion photos because he thought I was a bad influence.
Sometime between now and Christmas Alelluya will also close, and established businesses like Karen Walker will move in. The influence of luxury stores like Louis Vuitton, Prada, Christian Dior and Gucci, now gleaming baubles on downtown Queen Street, is creeping up the hill.
K'Road will become more like Newmarket, and the colourful people of the street will find somewhere else to go.
Today, you can see still hand-drawn comic strips pasted on power poles. But today, the party that fare-welled the Vegas Girl is already fading into folklore.
K'Road is dead. Long live K'Road.
Kathryn Van Beek completed a writing degree at UNITEC's School of Performing and Screen Arts and a Master's degree at Victoria University's Institute of Modern Letters before enjoying a belated misspent youth as a bass guitar player in a clutch of obscure Auckland bands. Lately she has been writing short stories, which have appeared in Headland, Hue and Cry, Pot Roast and Aerodrome. She has a secret zine project called
Frisson
,
and hopes to publish a collection of short stories one day.

She has written for the Herald on Sunday, and contributed reviews to The 13th Floor and Theatreview.
She previously contributed to Elsewhere here, and her recent book Naughty Pussy is reviewed here.