Graham Reid | | 3 min read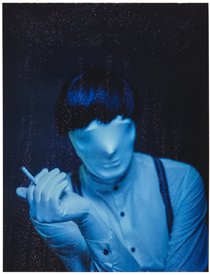 In keeping with the Jonathan Bree's idea of anonymity and a no-image images as seen on cover of his third album Sleepwalking, we here introduce "an inside source" to comment on the songs which are heavy orchestrated element featuring real strings, horns, celeste and soprano vocals. Elsewhere has reviewed the album here but are happy to present a more detailed track-by-track rundown.
Sleepwalking - Jonathan is asking a lover to leave their comfortable and convenient relationship ('He looks good stock he seems well bred, Sleepwalking for so many years") so they may jump into his sexier but less financially viable arms. Jonathan's deep baritone sets quite an erotic tone, pretty counter melodies on the celeste sit above reverb saturated guitars swirling around minor chords, atop of disjointed percussion. An acoustic guitar plays an almost amusingly earnest solo during the outro.
Boombox Serenade - This song is about seducing someone with the use of a boombox. Musically it is very interesting as it drops a half tone every two bars for about 45 seconds then repeats itself three times. Theoretically this shouldn't sound catchy but somehow Bree has written a vocal melody that ties it all together seamlessly. The closing piano solo floats over the gradually descending strings and soprano effortlessly until a sudden stop.
You're So Cool - Jonathan's runaway hit 'You're So Cool' features his mysterious masked band was voted best music video of 2017 by Time Out New York. A plucked cello, minimal bassline and drum pattern ground Jonathan's trademark 'bendy strings' which make a number of appearances across the album. This song is offered as encouragement for those artistic types who feel disillusioned due to not achieving as much as they had hoped when they were younger and more idealistic. Jonathan instructs his fellow aging artists to "find solace in the privilege to pursue, most people are crushed into servitude".
Say You Love Me Too - A duet with Catalunyan musician Clara Vinals - second single 'Say You Love Me Too' is about looking the other way in a relationship that might not be firing on all cylinders. It has a distinct Gainsbourg sounding style of production. Whispered intimate vocals sit above a prominent bass line and drum pattern which drive the song.
Characters - A sweet and tender ode to an agoraphobic online celebrity ('she's funny and oh so clever in less than 140 characters"). Characters begins avant-garde in form as a one and a half minute pieced together stonery mix of orchestral instruments morphs into a sweet and simple pop song.
Roller Disco - Jonathan's trademark bendy strings are perhaps at their most bendy as they slip and slide through a dazzling intro. Jonathan's soaring baritone describes his first experience of feeling utterly in love rolling on cement, " hand in hand heart on sleeve" at the Roller Disco. Even though the "Roller disco has closed down".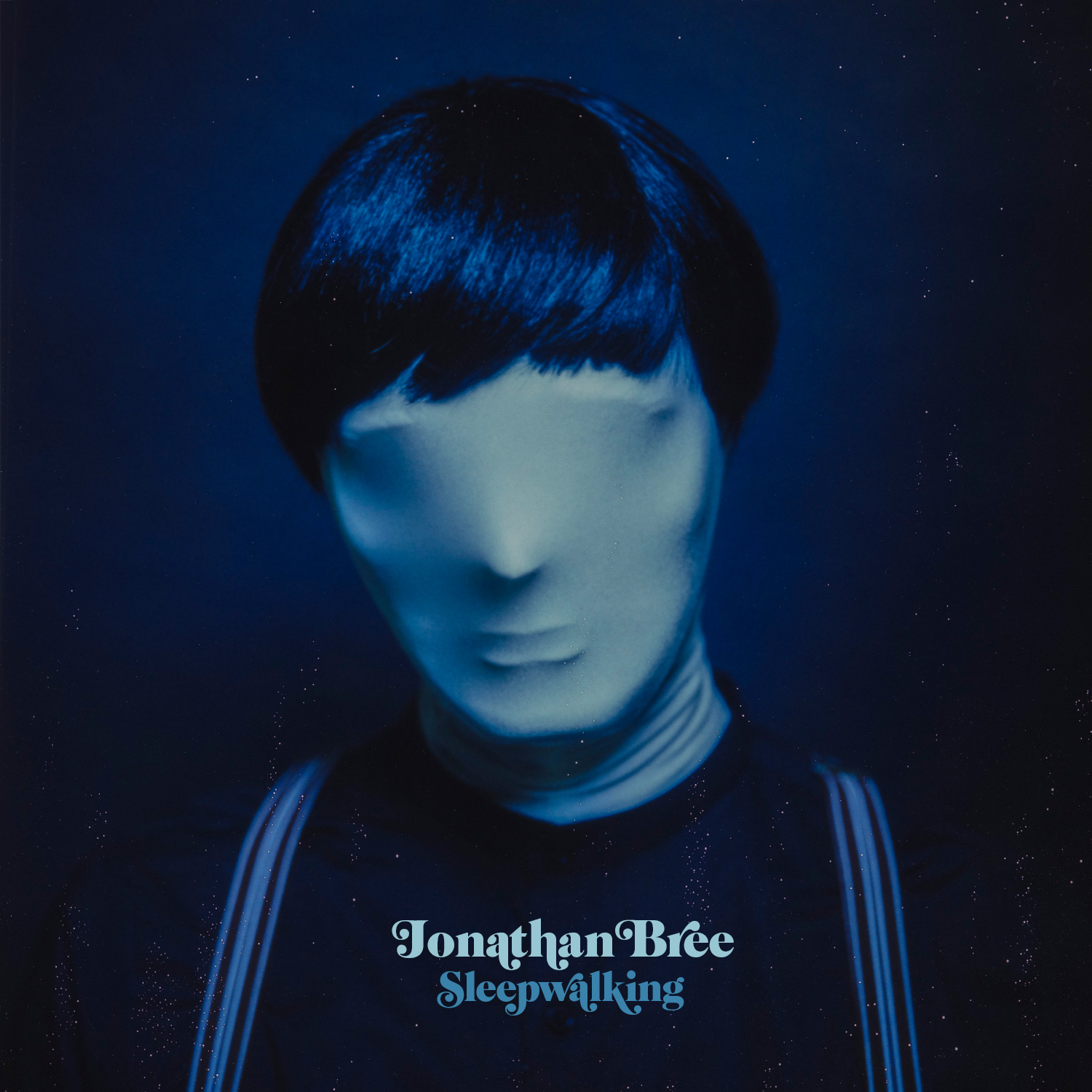 Valentine - A fun and cutesy pop song, released on Valentine's Day 2018 - Valentine celebrates the unromantic nature of the long term relationship.
Static - Easily the weirdest song on the album, Static is a duet with fellow New Zealand musician Princess Chelsea describing a modern sexual relationship which only exists online. While the "racy texts with emojis" and the "bleeding nose" are all "so hot", the characters both long for something with more substance as they fall asleep to "the static" of their computer screens. Musically Jonathan's orchestral pop palette is arranged like a soundtrack to a film - with very descriptive melodic passages almost mimicking what could be taking place. Sleazy silly guitar lines and descriptive strings echo the sentiments of the lyrics.
Plucking Petals - Another weird duet with Princess Chelsea in which both parties are wondering if they are being used by their lover. In a similar way to 'Static' the instrumentation is arranged almost like a descriptive soundtrack to the subjects thoughts. The tension and wonder of the evening escalates with ascending "bendy strings" and a marching drum pattern forming a crescendo that resolves in a coda where both parties wonder aloud in unison "Am I Just a Sad Buffer For Your Ego?".
Coke - Coke lightens the mood with a 60s lounge arrangement featuring horns, and glockenspiel. It's a song about reconciling with an ex-lover and promising not to cheat on them…. Again.
Fuck It - Unfortunately the temptation was too great and two reconciled lovers end up cheating. "Fuck It", "Fuck Him", "Fuck Her' is sung with a literal and metaphorical meaning. The arpeggiated bass line in the chorus almost sounds like a beating guilty heart pumping with adrenaline right before the moment you decide to make a bad decision. A high arpeggiated synth line simultaneously mimics the feelings of excitement while a monkey's reverberated yelp in the background (a head nod to Serge Gainsbourg's Bonnie & Clyde) reminds us we are nothing but "sophisticated monkeys".
Photos by Adam Custins, used with permission
Other Voices Other Rooms is an opportunity for Elsewhere readers to contribute their ideas, passions, interests and opinions about whatever takes their fancy. Elsewhere welcomes travel stories, think pieces, essays about readers' research or hobbies etc etc. Nail it in 1000 words of fewer and contact graham.reid@elsewhere.co.nz.

See here for previous contributors' work. It is wide-ranging