Graham Reid | | 2 min read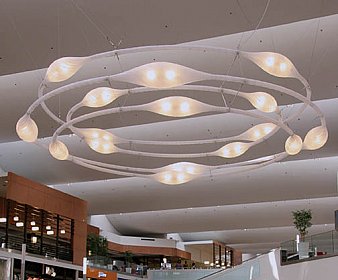 Editor's note: Longtime Elsewhere subscriber David Trubridge is well-known in New Zealand for his range of lights and designs.
But over recent years he and his company have produced a wide range of installations and commissions both here and overseas.
He shows us here some of his recent work and also a short film about his ethos and ideas.
The header image shows a lighting installation at the Culver City Mall.
For further information on Trubridge and his work, see his website here.
Here are some examples of Trubridge's quite remarkable work.
.
Rotorua Nightlights and walk access spiral ramp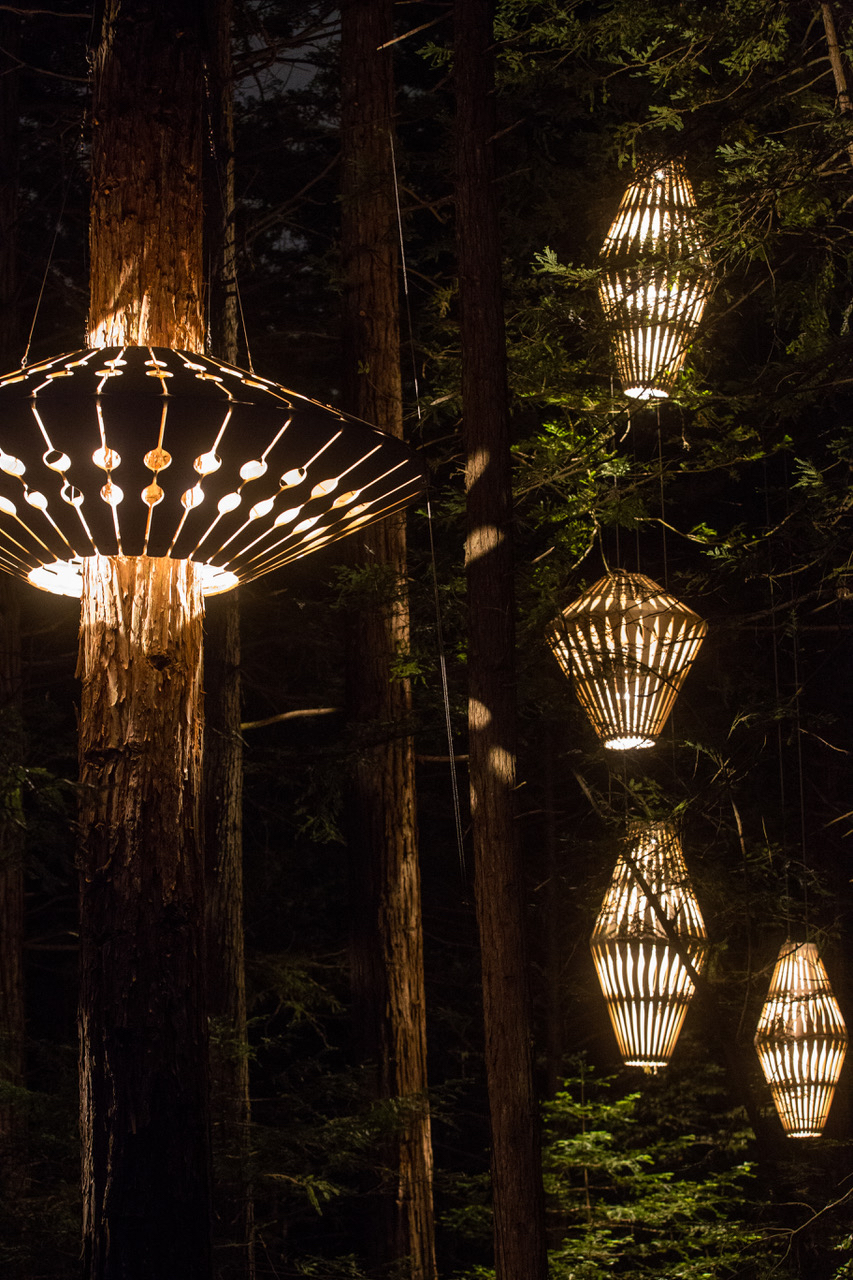 .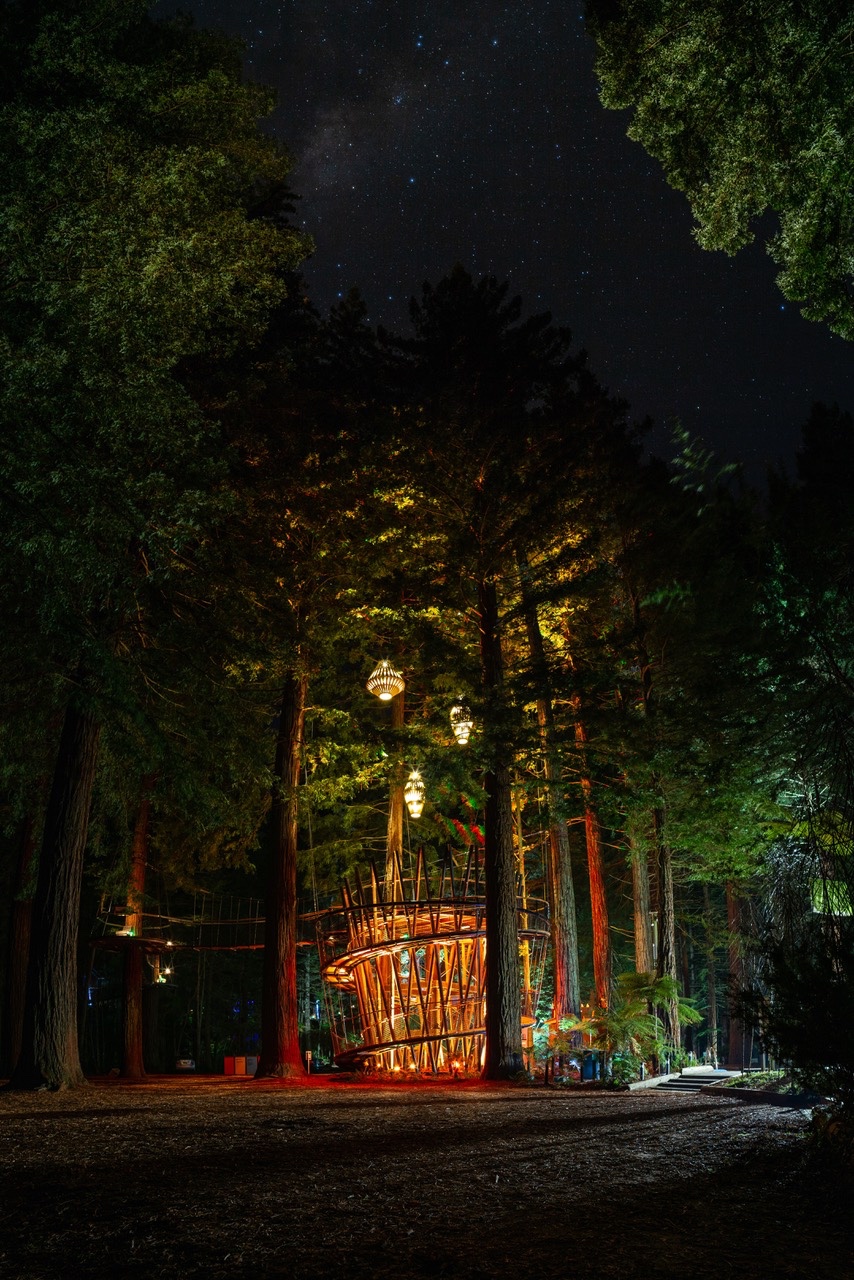 .
Ngā Matukurua — Manukau bus station kites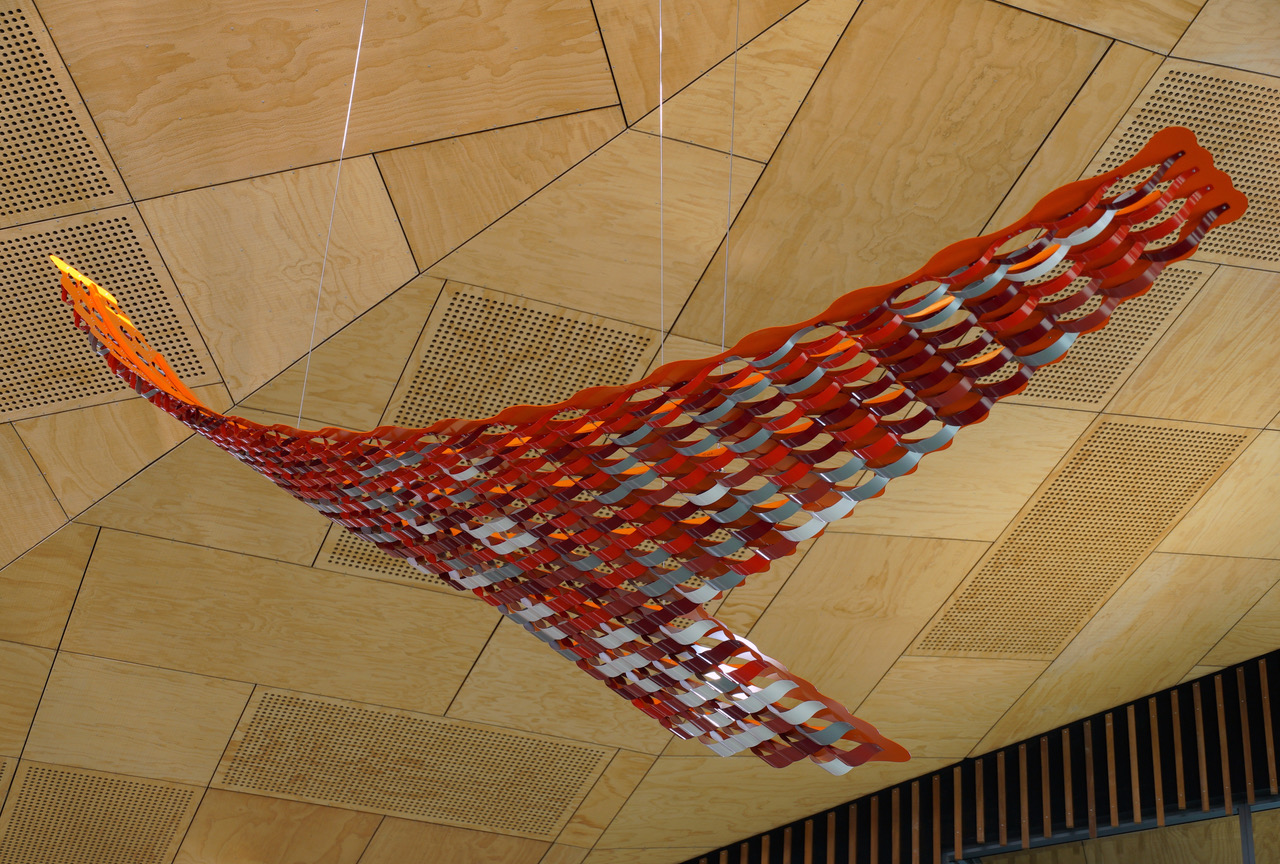 .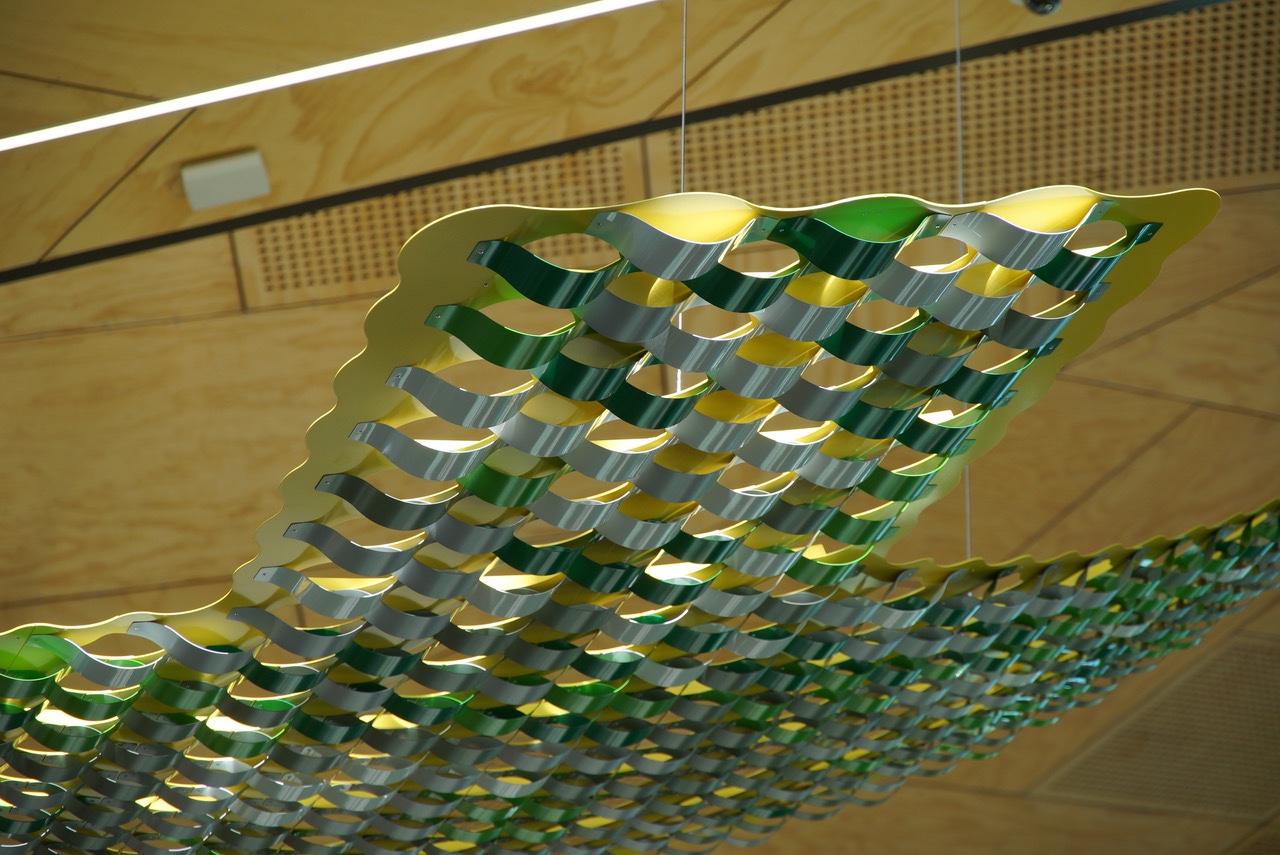 .
Then and Now — Artwork for EAST exhibition, Hastings City Art Gallery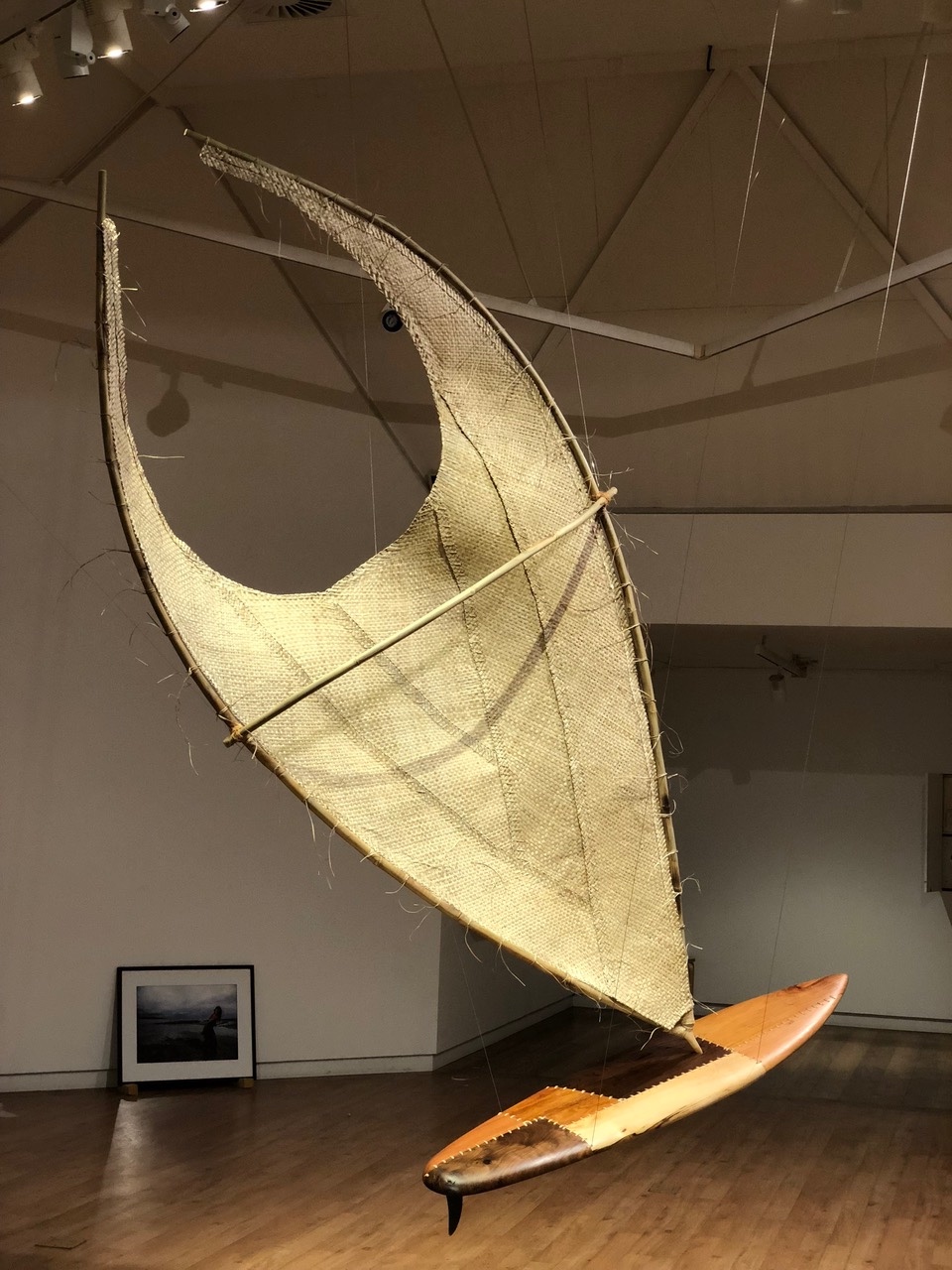 .
Rotorua Library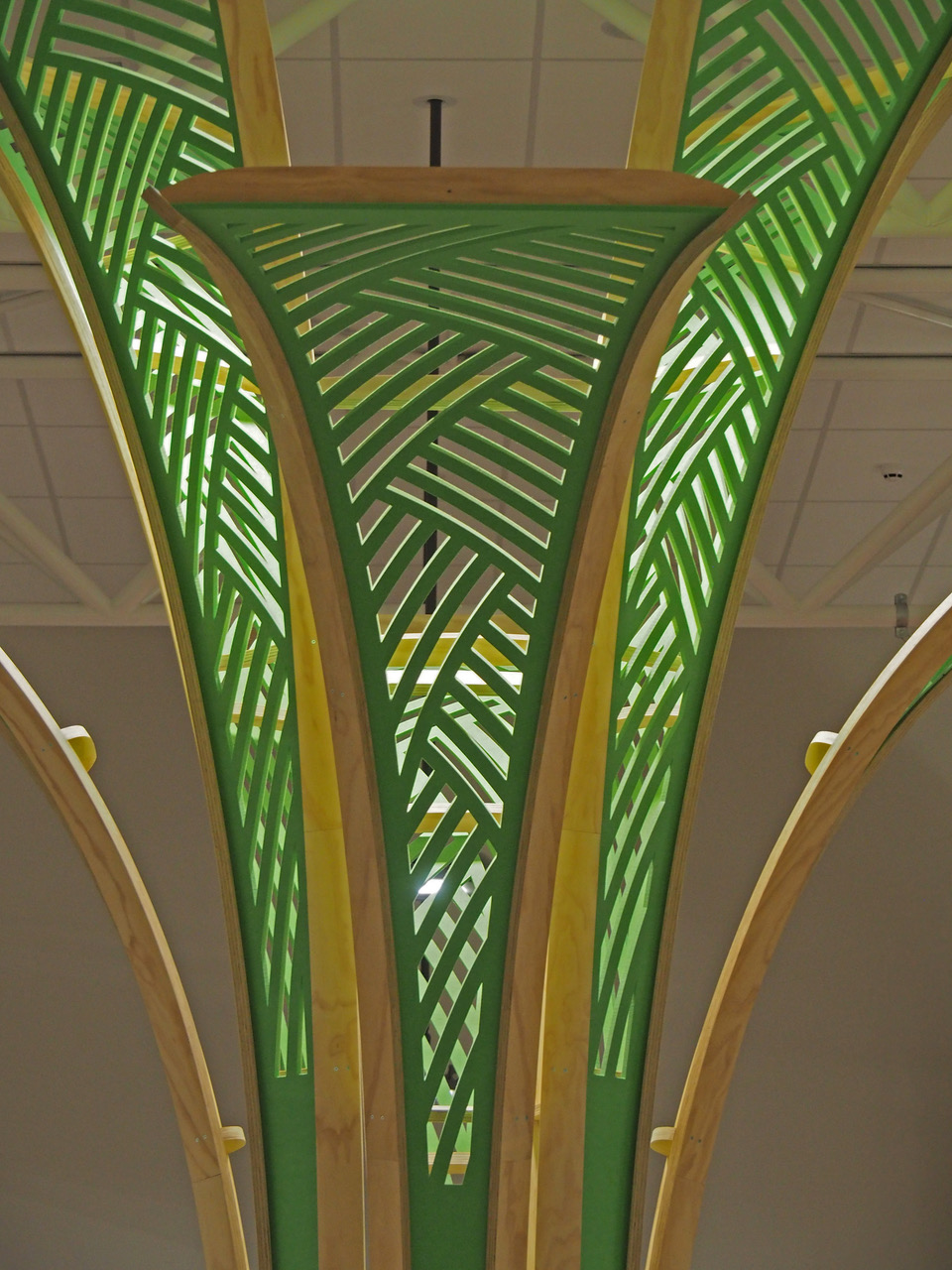 .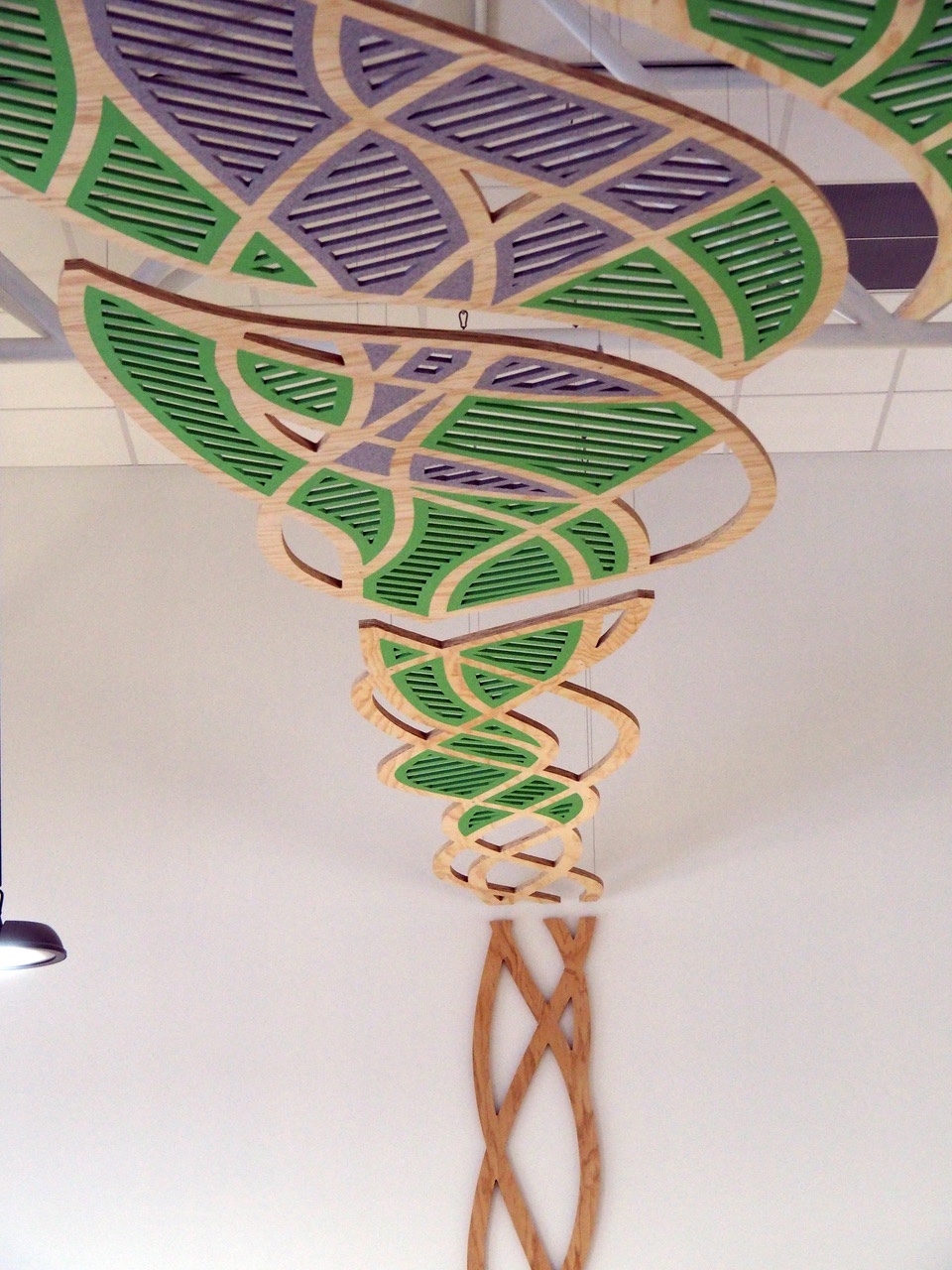 .
Tale of Southland sculpture, Invercargill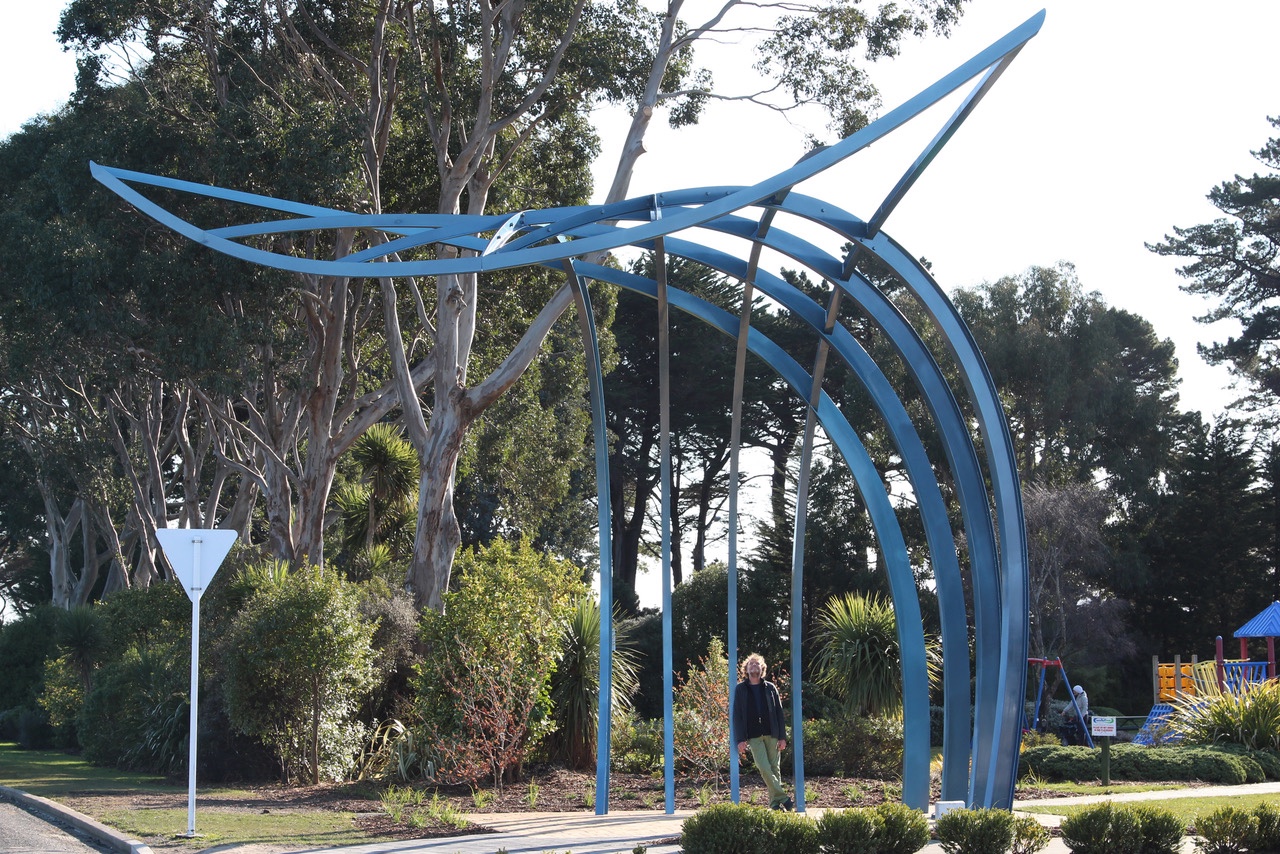 .
The Strands of Life — Artwork specially created for, and donated to, the Hawkes Bay Charity Wine Auction.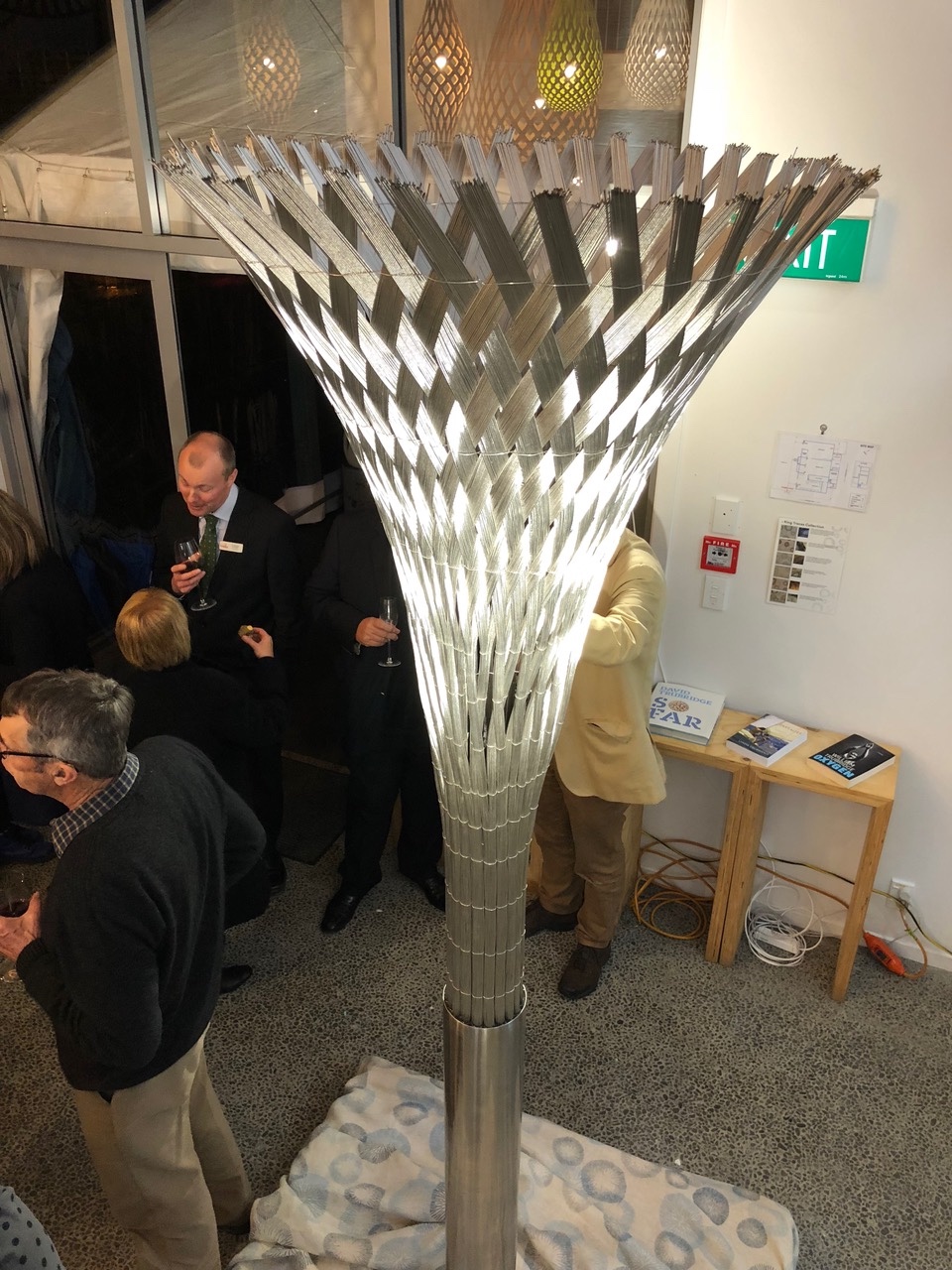 .
To see videos of David Trubridge's work go here.
Other Voices Other Rooms is an opportunity for Elsewhere readers to contribute their ideas, passions, interests and opinions about whatever takes their fancy. Elsewhere welcomes travel stories, think pieces, essays about readers' research or hobbies etc etc. Nail it in 1000 words of fewer and contact graham.reid@elsewhere.co.nz.

See here for previous contributors' work. It is wide-ranging
.