Graham Reid | | 6 min read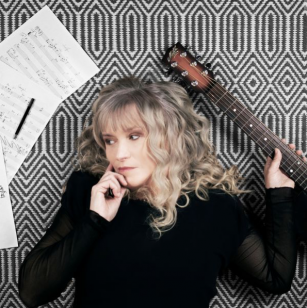 Well, home now in the peace and tranquility of Tasman, between Nelson and Motueka where I reside, from what has been a full on 10 days in Sydney.
This has been the beginning of a huge process of recording my third album at Asquith Studios, in another amazing setting on the edge of the Australian bush, being woken by the kookaburras, and feeding the rainbow lorikeets by hand between recording times.
Having so many crowd-funders on board put me in the position of starting the process, 156 of you from 16 countries at the time of writing this article.
For that I am eternally grateful.
I have to tell you the process has been breathtaking for me at times.
The album I have is "in the can now" as we say. On a personal and spiritual level, this is by FAR the best recorded work I have achieved, and the most amazing team that I've ever had the opportunity to work with. I feel it's such an honour to have done so, as many of The Tracking Team were pioneering folk in the heyday of 80s and 90s Australian Music Industry, which means a lot to me, as this was the time & place that I was cutting my teeth in the industry, touring for promoters, and keeping up my singing & songwriting simultaneously.
I was influenced by this period in Australian music because I was there in amongst it all.
My third album is being co-produced with Graham (Buzz) Bidstrup and David Nicholas at the helm. Buzz was a member of The Angels co-writing one of their biggest hits 'No Secrets' with Doc Neeson, he's also a founding member of GANGajang and The Party Boys and has been a session musician for Jimmy Barnes, Don Walker, and Australian Crawl to mention a few.
Buzz is not only producing this album but has co-written with his lovely lady, Kay Bidstrup, and myself. Kay was also a founding member of GANGajang. Dave Nicholas, is a multi ARIA Award winning producer & mixer on many top Australian & international albums from INXS and Jimmy Barnes to Rod Stewart and Sir Elton John. He has produced engineered and/or mixed many great tracks.
The experience they have given me in the studio has been moving for me to say the least. To get to the end of a song and have tears welled up from the sheer emotion of delivery, or to sing and have the hairs on my own arms stand up, and look through to the control room and see the guys rubbing their arms, as they have that feeling simultaneously, it's hard to put into words.
I have learned so much this last couple of weeks.
The first two days were not spent on my album, but instead as an invited guest on the SBD music Asquith Sessions no.3. The songs will be released as The Tracking Crew ft Aly Cook, for the four songs I performed. Plus a very special guest on one song with me, which will be announced closer to the release.
The Asquith Sessions are a relatively new project put together by SBD Music who are Sebastian Chase of MGM Distribution, Buzz Bidstrup and Dave Nicholas. They assembled 'The Tracking Crew', a fabulous band of what I would describe as Australian Rock Royalty session musicians, who record a series of themed cover songs with independent artists, like myself.
The theme of this session was Americana.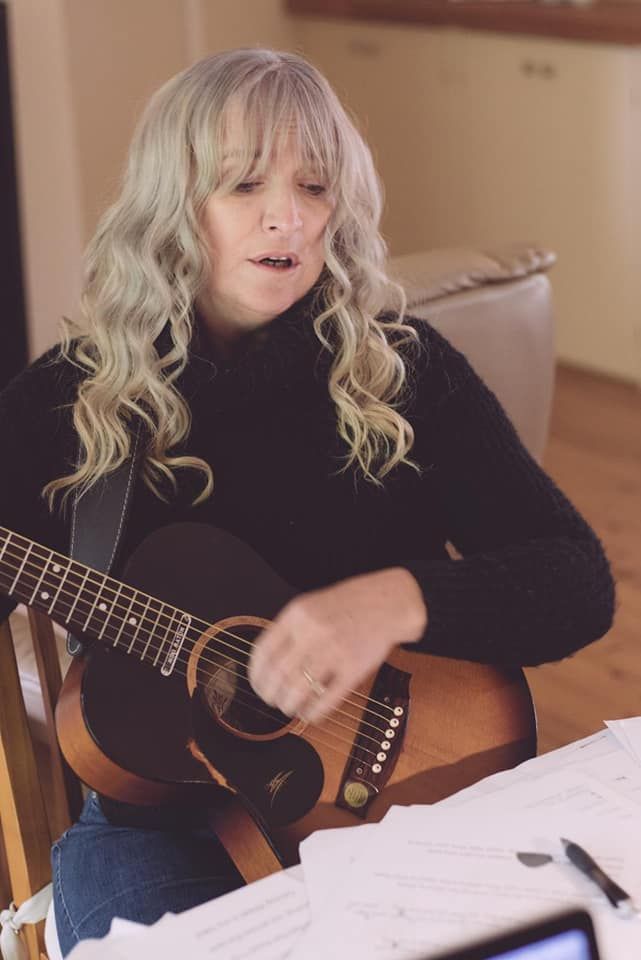 The Tracking Crew are Buzz Bidstrup (drums) and James Gillard (bass), a session and touring musician for many of Australia's finest, including Mondo Rock, Paul Kelly, Kasey Chambers, Jimmy Barnes, Broderick Smith, Richard Clapton and Mental as Anything,
There is also Rick Melick (keys), a solo artist and touring musician with Joe Bonamassa, Glenn Shorrock, Brian Cadd, Dragon, Jon Stevens, the late Jimmy Little and Stevie Wright.
Plus Glen Hannah (guitar), the CMAA musician of the year 2017 and the "go to' guitarist sought by many of Australia's marquee artists including Don Walker, Kasey Chambers, Suze De Marchi and Darren Hayes.
Asquith session no.3 also features performances by Jon Abo and George Washingmachine (who came straight from the session to the Waiheke Jazz Festival) plus some lovely pedal steel from John Kaldor & of course Dave Nicholas as co-producer with Buzz. What a great bunch of people and a beautiful little body of music … There is also a surprise profile artist guesting with me on one song. Look out for that release in July.
Over a three year period Buzz, Kay & I have written songs that crossed the genres of country, blues & singer-songwriter. I would stop into their house, every festival or visit to Australia, write songs and lay down demos. To see all these songs come to life is just an extraordinary feeling.
There is one song on the album that is co-written with my friend Allan Caswell (Kiwis will remember his song 'On the Inside' the theme to the original prisoner program on TV). Prize Ribbons is the song we wrote, which for me is about the journey of having to give up a passion, competitive horse riding, due to a back injury which I suffer pain from every day of my life.
The experience of tracking live for a great bulk of what I did this week is something new to me and so amazing. I cannot begin to explain the vibe of doing that, just like the old days. Nothing beats being in a room of totally talented musicians and laying the music down all together in real time. The result is music that breathes and dynamically ebbs and flows. It's sonically just beautiful and that's listening to the music straight out of the sessions .
On the plane trip from Auckland to Sydney, I mulled over the thought in my head, that no one in a band wants to be the weakest link. I was about to lay down tracks live in real time with some of Australia's greatest players, and I must admit, it felt a little daunting. How could I possibly not be the weakest link in that room I thought.
However, I've got to say when you are working with people at that level, they have a way of just making it all feel cruisy and easy, as you're hearing their magnificence in your cans (headphones).
One Two Three.. and you're inside a live journey, and caught up in it, and in tune with it on every sensory level. No one is the weakest link because in that moment you become one with everyone else in your cans. You can see them all through the windows whilst you are united in the sound.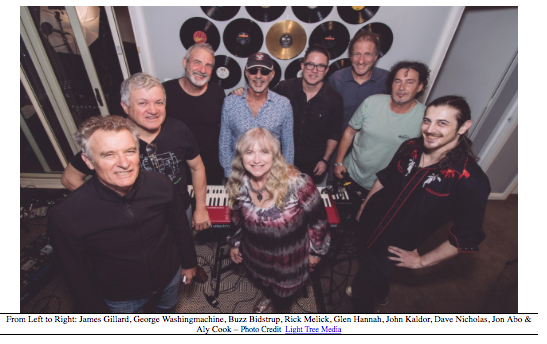 A very special experience and a privilege.
On the sessions for my album Clive Harrison (bass) played with Little River Band on a couple of albums and toured with our own Dave Dobbyn. In fact, this lead to some great lunch time chats about the fact that Clive was the bass player on stage with Dave Dobbyn the night of the famed Queen street riots.
Also on the album are Buzz (drums), George Washingmachine, Rick Melick (keys) and the just fabulous Glen Hannah with his beautiful signature sounds on guitar, Buzz and Kay doing some backing vocals along with that very special guest who we will announce later.
Above all, I feel finally that I have a sound. I am really excited now to share these songs with the world, as I know in my heart and soul that I gave every ounce of what I had on an emotional level to every song that I delivered.
I hope more of you who read this will pre-order this album.
Everyone who pre orders before I manufacture will have their name included with the album artwork. The booklet is growing, that's ok, as we have lots of photos of the recording sessions to dot round in between all the amazing names of the people who have helped in the process to fund this project by advance buying the CD or a download.
I have no end to my goal but still require more for manufacture, music videos, marketing. So every bit counts.
I look forward to sharing this new music with the world
x
PRE ORDER THE ALBUM HERE
Aly Cook is an award-winning, self-managed, singer-songwriter who has built a huge following in Australia and other overseas territories in the past decade for her classy country music and has opened for the likes of Rosanne Cash, Melissa Etheridge and REO Speedwagon. Elsewhere has reviewed Aly Cook's previous albums, see here.
Later this month she plays on two major bills at each end of New Zealand, see posters below . . .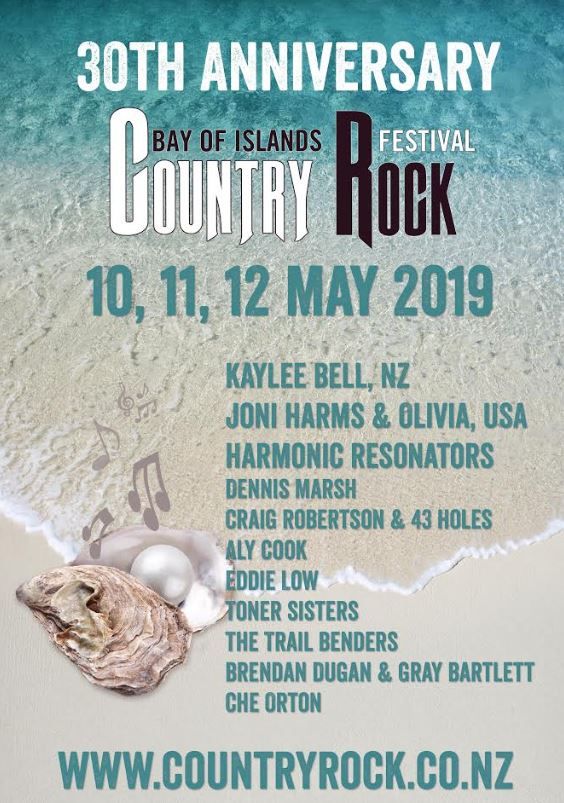 .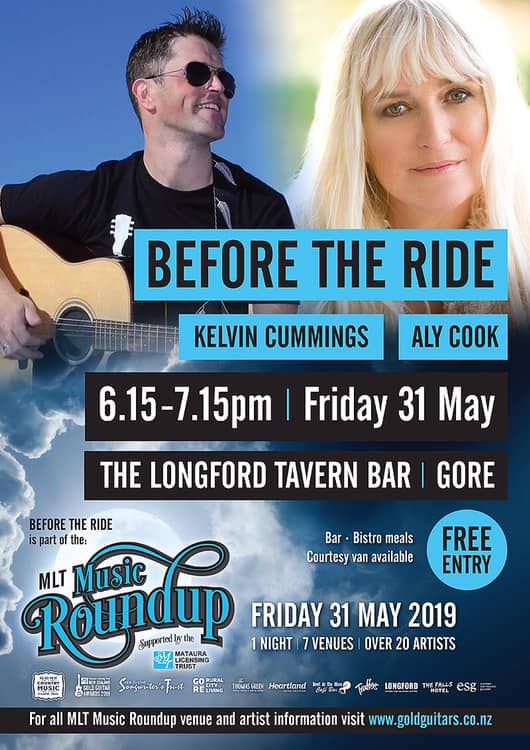 .
Other Voices Other Rooms is an opportunity for Elsewhere readers to contribute their ideas, passions, interests and opinions about whatever takes their fancy. Elsewhere welcomes travel stories, think pieces, essays about readers' research or hobbies etc etc. Nail it in 1000 words of fewer and contact graham.reid@elsewhere.co.nz.

See here for previous contributors' work. It is wide-ranging
Later this month she plays on two major bills at each end of New Zealand, see posters below.