Graham Reid | | 4 min read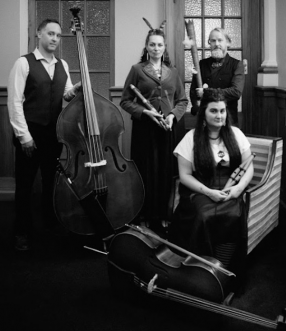 Our ensemble is made up of four established artists -- Al Fraser, Ariana Tikao, Ruby Solly and Phil Boniface (see our biographies below) -- who are leaders in their various fields.
Our evocative music combines taonga pūoro, waiata, karakia and pūrākau (story) with a strong southern Māori influence, with the western instrumental elements of cello and doublebass.
The album draws on a range of musical stylings including jazz, folk and traditional musics from the whakapapa of different band members.
With kōrero in the form of lyrics and poetry from both Ruby and Ariana, as well as from whānau manuscripts of Ariana, such as on Tūtūmaiao.
"I started singing the reo Māori lyrics, some of which came from an excerpt of an ancient waiata partially quoted in the book Tikao Talks, by my pōua Teone Taare Tikao. He talked about Tūtūmaiao being the name of an ancient battle in 'one the Hawaikis' ", says Ariana.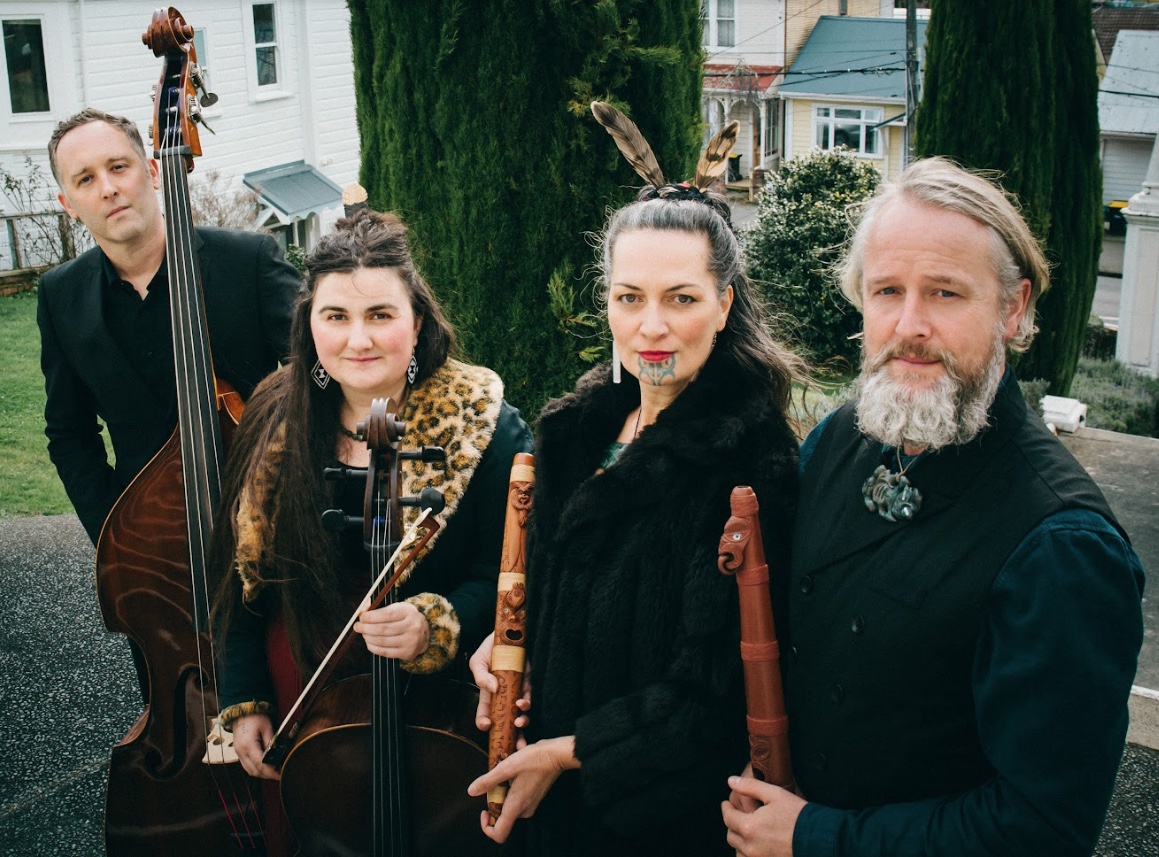 Other lyrics woven into the klezmer-inspired groove are by Ruby.
"My lyrics are a tribute to kōrero from Kāi Tahu Whānui about how our people are like the tītī birds, migrating and travelling around the world, but always coming back to our spiritual homeland of Te Waipounamu,"
There's also a thematic connection to the southern Māori rock art of bird people at the Maerewhenua site in Otago, adding a deeper layer still to the music.
Tararua (meaning two peaks), connects whakapapa, from mountains in both North and South Islands, and this contemporary Aotearoa New Zealand art music weaves the voices of Aoraki, the tūrakawaewae of Ruby and Ariana, winding through Te Waipounamu-raised, Wellington-based artist Al, and merging into Phil's birthplace and connection with the Tararua ranges.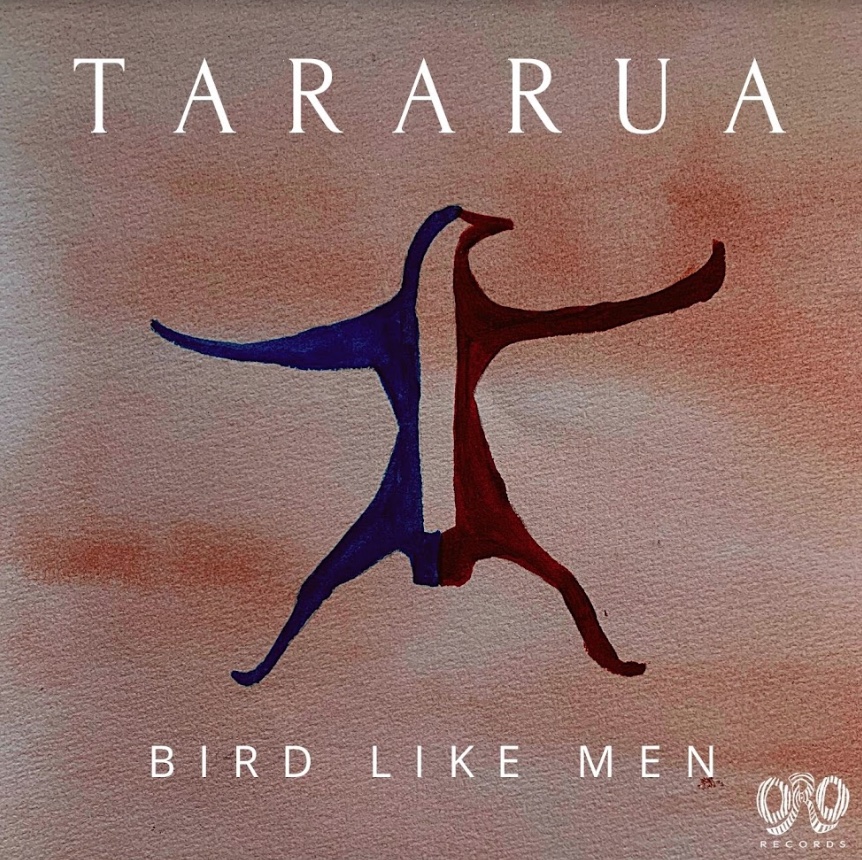 Bird Like Men was recorded by Lee Prebble at Wellington's Surgery Studio, mixed by David Long, mastered by Mike Gibson and is released on Oro Records
Bird Like Men brings together our southern influences with sound worlds from both te ao Māori and te ao Pākehā.
Tararua's debut album Bird Like Men is available on bandcamp here
.
Biographies
.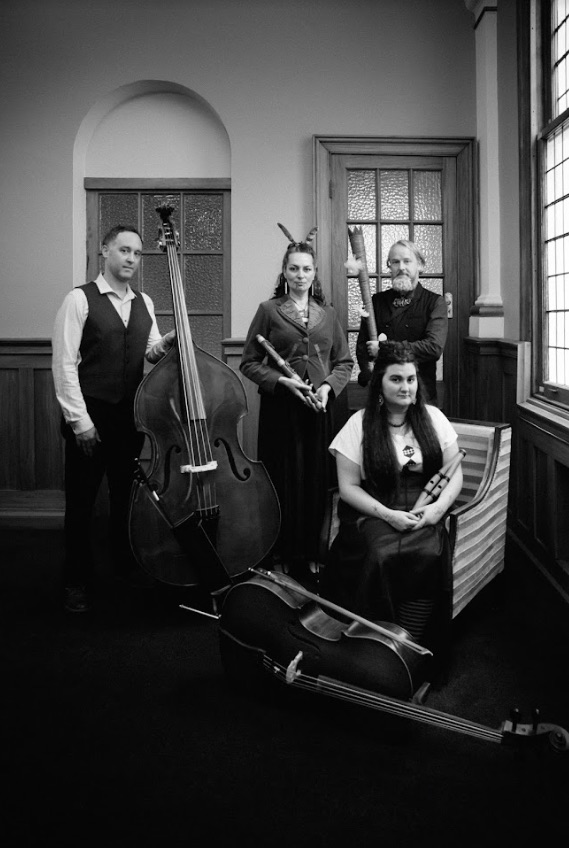 Ariana Tikao (Kāi Tahu) is a Wellington-based singer, composer, taonga pūoro player, and a New Zealand Arts Laureate. She has released three critically acclaimed solo albums, and many collaborative recordings. In 2015 Ariana co-composed with Philip Brownlee, the first concerto for taonga pūoro, 'Ko te tātai whetū', and has performed it with the CSO, Stroma, and the NSO. In May 2021 she performed with the NZSO and Alien Weaponry; and recently performed for the premier performances of 'Ngā Hihi o Matariki' with the NZSO and Mere Boynton. Ariana and Mere were creative collaborators alongside Gareth Farr for this new symphony. Ariana has also collaborated with John Psathas, Louise Potiki Bryant, Paddy Free, Alistair Fraser, Atamira Dance Company, and many others. She is also a published writer.
For more on Ariana Tikao at Elsewhere go here.
.
Ruby Solly (Kāi Tahu, Waitaha, Kāti Mamoe) is a taonga pūoro practitioner, music therapist and writer based in Wellington. As a performer she has worked with Yo-yo Ma, Whirimako Black, Trinity Roots, and Riki Gooch as both a cellist, and a player of ngā taonga puoro. As a composer, her music has been commissioned by the Auckland Philharmonia Orchestra, SOUNZ, and the Wellington Jazz Festival as well as in film work with Someday Stories, and the Goethe Institute with Wellington Film Society. Her first album 'Pōneke' was released in 2020 and her first book 'Toku Papa' was released with Victoria University Press in 2021
For more on Ruby Solly at Elsewhere go here.
.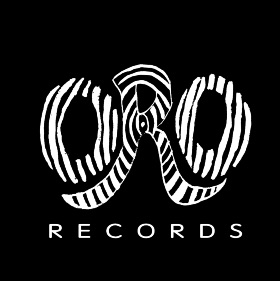 Phil Boniface is a New Zealand/Canadian bassist, composer and educator. As a double bassist he has performed with leading contemporary jazz artists in New Zealand and abroad. Having spent more than a decade residing in North America; he performed, recorded and studied with many of Canada's finest jazz musicians, alongside his multiple performances in the Vancouver International Jazz Festival leading his own groups. As a composer, his debut album 'BaixaBlue' (2015) was funded by 'Factor' and engineered in Canada. His first album as band leader features leading west coast Canadian jazz musicians and exemplifies his abilities as a composer, arranger and improviser. Since returning to New Zealand in 2016 he has been the recipient of numerous awards for composing, recording, performing and touring from The Lilburn Trust, The Earle Creativity and Development Trust and Creative New Zealand, including for his acclaimed work with Al Fraser, 'Ponguru'.
.
Al Fraser (Pākehā) is a manu whakatangitangi a ngā taonga pūoro, a player, composer, maker and researcher of ngā taonga pūoro who has been making, performing and composing with these musical instruments since 1999. Al has elegantly woven taonga pūoro into many projects that are recognised as being at the forefront of Aotearoa arts practice and puoro Māori, through musical collaborations with artists such as Dr Richard Nunns, Ariana Tikao, Riki Gooch, Horomona Horo, Te Ahukaramu Charles Royal, Ruby Solly, Bridget Douglas, and the NZSO. Alistair has collaborated with dance practitioners including Lemi Ponifasio (Jerusalem, NZ Festival of the Arts 2020) Ōkareka, Daniel Belton, Jack Gray, and Lou Pōtiki Bryant, and visual artist Joe Michael (Voices For The Future, NYC United Nations Building with music by Rhian Sheehan and Brian Eno (2019).
For more on Al Fraser at Elsewhere go here.