Graham Reid | | <1 min read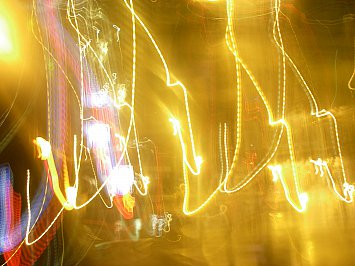 Andrew Llewellyn who contributes this makes an excellent point when he says, "is there any meal that cannot be vastly improved by the addition of bacon?"
Read on and you will see that Andrew is a pig man, but believe me this is elegantly simple and absolutely delicious. You can also do it slowly on a barbeque.
INGREDIENTS
Pork fillets
sausage meat
a cup or so of prunes
bacon rashers
METHOD
Take the pork fillets, slice lengthways & bash flat like thick schnitzel. Spoon a truckload of sausage meat mixed with pitted, roughly chopped prunes (that's right, prunes - this dish might not be the healthiest for you, but it doesn't hang around the system long) over one of the pork fillet schnitzels, and cover with the other piece of pork.
Wrap the whole thing up with enough rashers of bacon to hold it all together.
Bake in a medium oven for 45-60 minutes.
When the bacon's crisp, it's probably done. Serve with salad (if you're a pussy), and new potatoes baked with chopped up chorizos & herbs.
This is a festive feast. (And it's pretty nice cold and sliced too)
AND Andrew offers another another quick one. Ladies, it's a meal to impress men, he says.
Put sliced granny smith apples laid out in a pan, a layer of pork steak or chops, then a layer of bacon over the top. Bake as above and serve with whatever.
Or eat between two slices of bread (and presumably have your cholesterol checked soon after, Andrew?)