Graham Reid | | 1 min read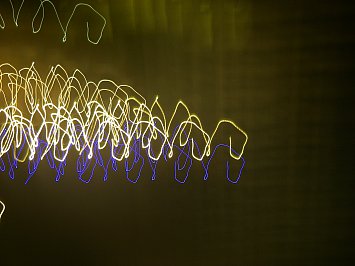 I cannot tell a lie, the Vikram Vij who owns Vancouver's famous Vij's restaurant didn't give me this recipe himself. But it was published in the newspaper when I was there so I guess it is now public domain. (He's also posted a couple of other recipes on his website for you to try.)
His lamb popsicles are a favourite at Vij's and he says he couldn't take them off the menu for fear of a customer revolt.
"People like this dish the way they love butter chicken." And we being a country full of lamb deserve some different prepartion, and this one works just as well on the barbecue.
So have a go, and go to Vij's if you are ever in Vancouver.
Tell 'em you were sent by Elsewhere, that'll confuse them.
INGREDIENTS
1/2 cup sweet white wine
1/4 cup grainy yellow mustard
1 teaspoon salt
1 teaspoon ground black pepper
4 pounds French-cut racks of lamb, in chops
Ingredients for the curry sauce: 4 cups whipping cream; 1 tablespoon salt; 1 teaspoon paprika; 1/2 teaspoon ground cayenne pepper; 1 tablespoon dried green fenugreek leaves; 1/4 cup lemon juice; 3 to 4 tablespoons canola oil; 3 tablespoons finely chopped garlic; 1 teaspoon turmeric.
METHOD
To prepare the lamb combine wine, mustard, salt and pepper in a large bowl. Add lamb and coat well with the marinade. Cover the bowl with plastic wrap and refrigerate for 2 to 4 hours.
Now make the curry sauce as follows.
In a large bowl, combine cream, salt, paprika, cayenne, fenugreek leaves and lemon juice. Heat 3 to 4 tablespoons oil in a medium pot on medium heat and saute garlic until golden. Stir in turmeric and cook for 1 minute. Stir in the cream mixture and cook on low to medium heat for about 5 minutes, or until it is gently boiling.
Preheat a stove-top cast iron grill or barbecue to high heat.
Place lamb on the grill and cook for 2 to 3 minutes per side. Serve popsicles piping hot off the grill.
Depending on their size, place 4 to 5 lamb popsicles on each plate. Pour the cream curry over the meat or ladle it into a small bowl and use it as a dipping sauce for the popsicles.
Makes 6 servings.