Graham Reid | | 1 min read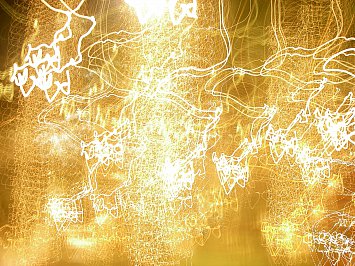 Here's another one from Vij's deservedly famous Indian restaurant in Vancouver. He says this can be served as an appetizer or as part of a meal with naan or rice.
You can substitute canola oil for ghee, but you'll lose some of the flavour.
The recipe follows a French style of cooking, where the prawns are cooked with the sauce, Vij says, and makes servings for six.
INGREDIENTS
30 prawns, shelled and deveined
2 teaspoons salt
2 tablespoons ghee or canola oil
1/2 teaspoon cumin seeds
2 large onions, chopped
3 large ripe tomatoes, finely chopped
2 tablespoons coconut milk, stirred
2 tablespoons red wine vinegar
2 teaspoons chopped green chilies
3 bunches green onions, white and green parts, chopped
METHOD
Place prawns in a colander and rinse under cold water. Allow excess water to drain.
In a bowl, combine prawns and 1 teaspoon of the salt. Cover with plastic wrap and set aside in the refrigerator while you are making the coconut masala.
In a large frying pan, melt ghee on medium-high heat (or heat oil for 1 minute). Add cumin seeds and allow them to sizzle for 30 seconds. Add onions and saute 5 to 8 minutes, or until dark brown but not burned.
Stir in tomatoes, coconut milk, vinegar, chilies and the remaining 1 teaspoon of salt.
Cook for 5 minutes or until tomatoes are cooked through. Add green onions and stir well.
Add prawns, stirring constantly, until they become pinkish orange. This will take about 3 minutes.
Immediately remove from heat.
To serve, place 5 prawns on each of six small shallow plates. Top each serving with one-sixth of the coconut masala. Alternatively, divide the coconut masala evenly among six small shallow plates, then top with 5 prawns per plate.