Graham Reid | | <1 min read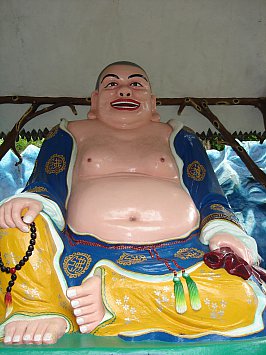 To be honest I can't remember quite where this one came from but the hand written and much stained recipe reminds me how often we have used it. Dead simple. Sort of meal-in-a-minute stuff.
INGREDIENTS
noodles (hokkien seem to work best)
250g chicken breasts skinned and sliced into strips
a few onions
a red capsicum
roasted macadamia nuts
sesame oil
a lime
sweet chilli sauce
fresh coriander
METHOD
Soak the noodles in boiling water until done then drain and put aside.
In a wok, heat a tablespoon of sesame oil, add the chicken strips and stir fry for a couple of minutes until done. Add some sliced onion (as much as you want depending on taste), half a thinly sliced capsicum and stir fry quickly. Add the noodles and toss together.
Then add juice from the lime and four tablespoons of the sweet chilli sauce (or as much as you wish, to taste) and stir in about 70-80g of macadamia nuts (crushed is a good idea).
Serve topped with freshly chopped coriander.