Graham Reid | | 1 min read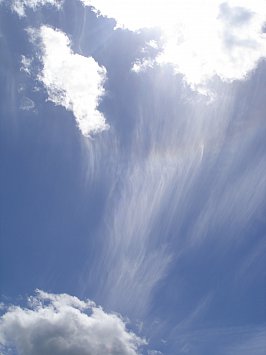 David says this is a deliciously simple recipe that can withstand a few variances in the amount of ingredients used, the only caution being that you use very good quality paprika. The Spanish brand La Chinata seems to be readily available in New Zealand, and the bittersweet smoked version suits the dish best.
This will serve four.
INGREDIENTS
I kg, or a little more, of lean lamb. Cheaper cuts are ideal, just make sure it's thick enough to cut into pieces a little smaller than an ice cube.
Good olive oil for frying.
1 large, or two medium, red capsicum, the brightest and glossiest you can find.
6 cloves of garlic, chopped. Don't use that rubbish from China, pay extra and buy local.
One small onion, thinly sliced.
About 300ml of good stock – chicken, light beef or vegetable.
Parsley, salt and black pepper.
METHOD
Cut the meat up as described above and set aside in a clean bowl. Cut the capsicum in half, trim away any white membrane and further cut into rough chunks (not dice).
Bring a large and heavy pan or skillet with fairly deep sides to medium-hot, and when ready put in the tiniest amount of olive oil and add the chunks of capsicum. Toss them until they have a slightly blistered, almost charred appearance, remove and set aside.
Knock the heat back to medium, thinly slice the small onion and add it to the pan with a good slug of decent olive oil.
Cook, stirring, until lightly coloured, then add the lamb and move it around until the surfaces are sealed. Add the chopped garlic, and, before it starts to colour, add about a level teaspoon of the paprika and keep stirring. Then pour in enough stock to just cover the meat, turn down to simmer and cover the pan.
Walk off and get something to drink, returning occasionally for a stir and a look, until the meat is just tender, which should take around 40 minutes at most. Add a little more liquid (to the pan) if needed.
When you're happy that the meat is almost ready, add the capsicum and stir it in, cover the pan again and give it about 10 minutes more. If it looks too liquid, leave the cover off and stir over a higher heat. Finally, season to taste with the salt and black pepper and stir in plenty of chopped parsley, setting some aside to garnish.
That's it.
It looks very jolly on a white plate with grilled or fried polenta (make up polenta according to pack instructions with the addition of some grated lemon rind and black pepper, cool in a shallow cake tin or some such, cut into pieces about the size of fish fingers and fry quickly in olive oil until just crisp on the outside) and a green vegetable such as long or flat beans.
Now finish that drink.