Graham Reid | | 2 min read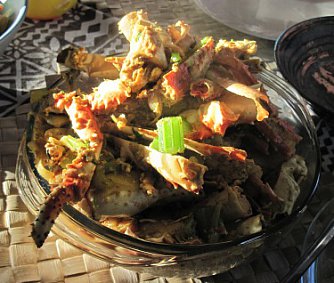 My friend James has appeared at Recipes from Elsewhere with two excellent dishes, his authentically Thai chicken and his chilli lime Thai fish with coriander. But this one is especially special.
First be warned, unless you live in the US -- or specifically Alaska - this could be pricey (in NZ the 1.5kg of Alaskan King Crab clocked in at about $90) but believe me it is worth it as a special treat. And it is alarmingly simple to prepare, James would stop every now and again and say, "No worries, have a wine". And we would. (A sip or two, not a glass or bottle.)
So have a go, and enjoy. This served four of us.
INGREDIENTS
5 cloves of garlic
6cm of fresh ginger
a medium sized onion
1.5 kg of frozen Alaskan King Crab legs
quarter a bunch of Chinese celery (ordinary celery will do also)
light soy sauce
oyster sauce
some thick soy sauce
fish sauce
curry powder
white sugar
METHOD
Roughly crush the five, peeled cloves of garlic, julienne the ginger and slice the onion and place together in a bowl. Slice the celery (crossways) and include a little young leaf for added flavour. Throw into the bowl.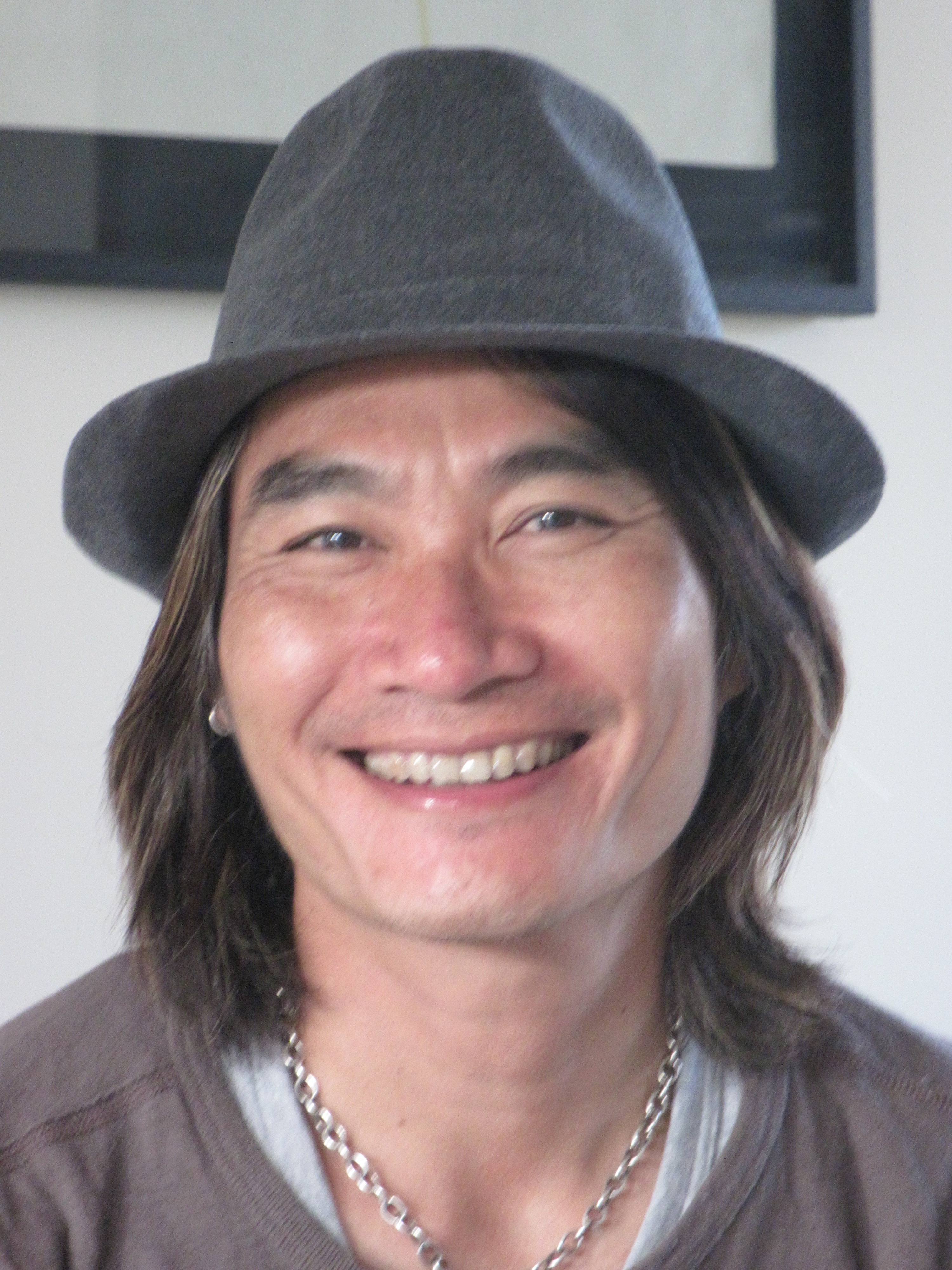 Chop the frozen crab legs into pieces about 6 to 8cm long. (A tip, let them sit for a wee while so they are slightly defrosted). The shells are thin so these legs are really full of meat. But that also means you want to proceed cautiously and not kill their sweet taste.
Heat a large pot and add a little oil then throw in the crab pieces. Put the lid on and toss a little, put back on the heat.
"No worries, have a wine."
After a few more minutes toss in the celery, garlic, onion and ginger. Toss again and leave to steam through. This cooks the crab and makes it flavour-filled. This will take about 10 minutes (toss ocassionally) so it's that time again.
"No worries, have a wine."
Then add half a cup of hot water, one tbsp of light soy, one tbsp of thick soy, one tbsp oyster sauce, one tbsp fish sauce and -- careful -- just a bit (maybe 2 tbsp) of curry powder. Add a dash of fish sauce, half a tsp of sugar and toss again.
"No worries, have a wine."
Taste the juice and maybe add more curry powder if required, but not too much as it will kill the crab taste.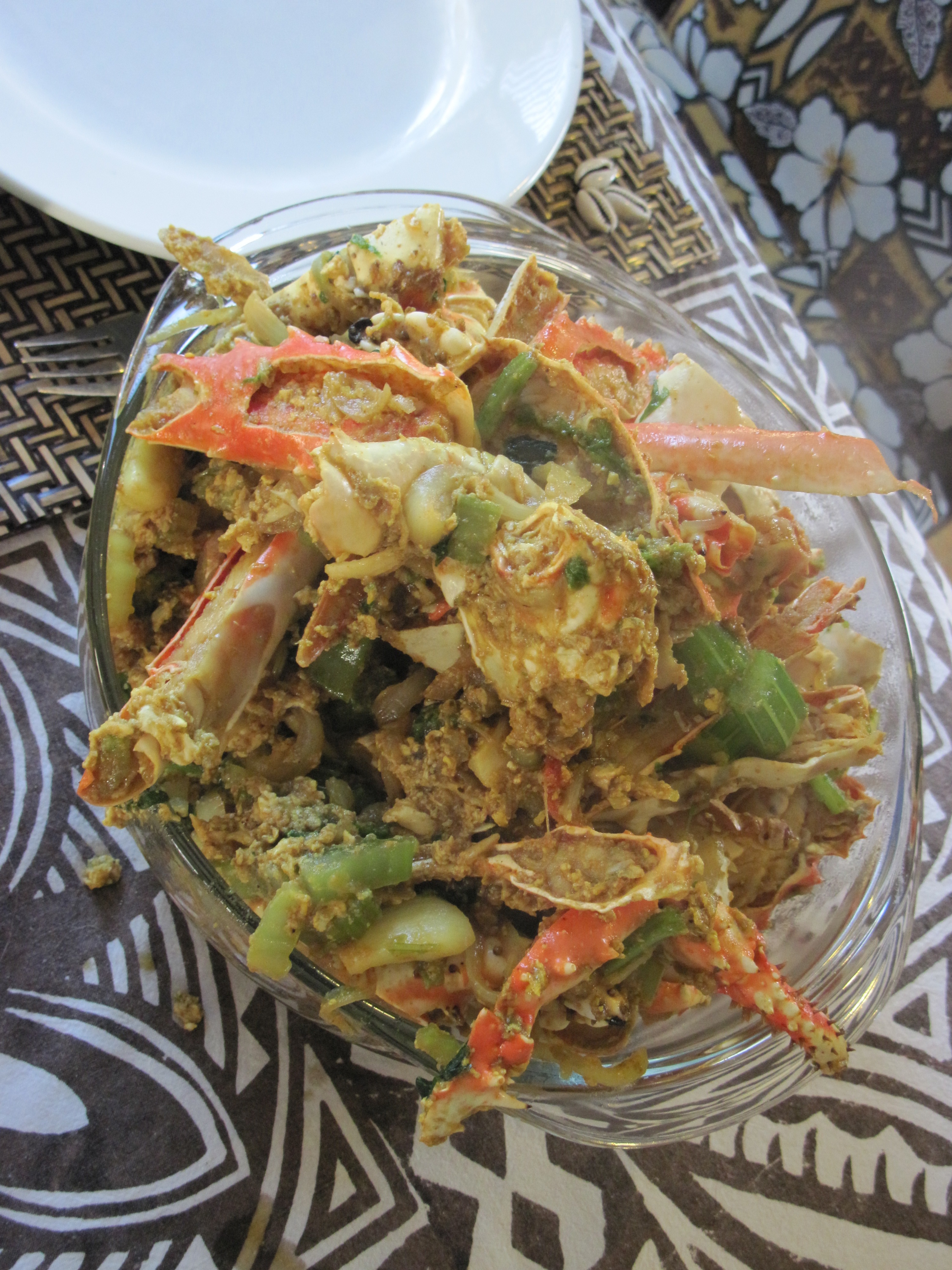 Crack in two eggs and stir gently through. This helps retain the crab flavour.
Remove from the heat and it is ready to go. Pour the whole thing into a large serving bowl. You need spoons, forks and serviettes and that is all. But there is still time for one more thing.
"No worries, have a wine."
We had this pretty much by itself although Nana had made some fresh spring rolls and rice balls, and we'd had Megan's raw fish with coconut milk to start.
But the crab by itself was exceptional.
No worries.