Graham Reid | | 1 min read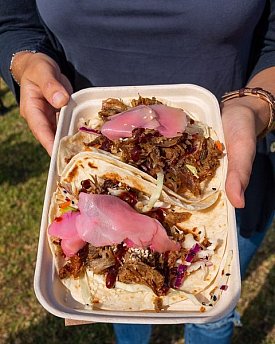 In late March the Auckland Craft Beer and Food Festival takes over the Spark Arena in downtown Auckland.
With music, food trucks, craft beer and more, the ACBFF on Saturday March 27 (1-5pm) is not to be missed.
To whet your appetites we have invited Jaron Archer of Brotisserie (who will of course be there at Spark) to let us publish one of their excellent taco recipes, and this is what he has come back with.
It's delicious and you can check out organic, free range Brotiserrie on the day. Their website is here.
Bookings for the beer'n'food festival can be made here.
Meantime get the ingredients together for this one.
.
Roast Duck Tacos (adapted from Rotisserie Duck Tacos)
Firstly, chop the head and feet off the duck, then dry brine the duck by salting heavily inside and all over the skin, including underneath the wings. Leave overnight for best results, but at least one hour before cooking. Prick the skin all over with a skewer to help the fat drain out.
Put the duck on a rack above a roasting tray to catch the fat, and roast for 3-4 hours at 150 turning once in the middle of cooking. You can use the duck fat to cook roast potatoes! Let it rest for 15 minutes or so to cool down a bit before stripping all the meat and skin off the bones. Cut the skin up into smaller pieces with scissors and mix into the duck meat.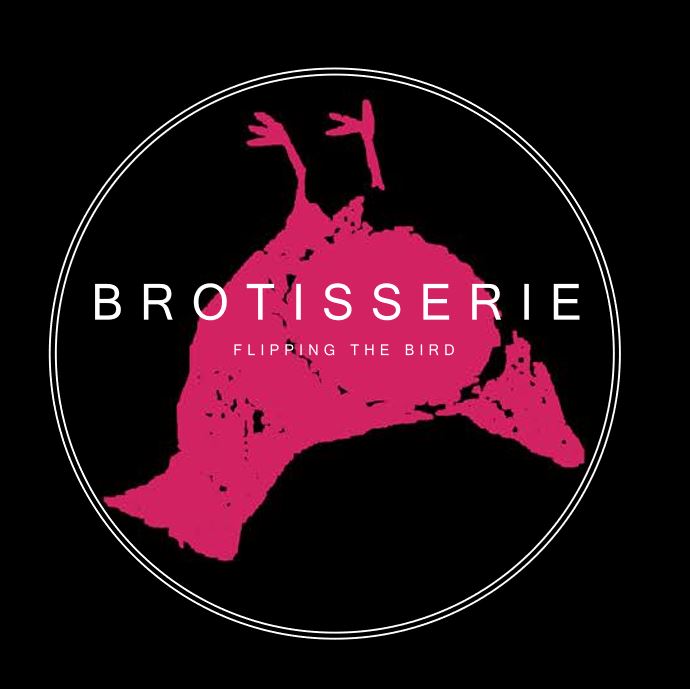 While duck is cooking make the sesame slaw and dressing. Finely slice cabbage and grate carrot to make a basic slaw mix and mix with bean sprouts. Add a generous amount of fried shallots and sesame seeds and mix through, and save some more for garnish.
For the dressing, add equal amounts (roughly 100 ml) sesame oil, sunflower oil, soy sauce and rice wine vinegar, and a couple teaspoons each of minced ginger and garlic, and mix together well. Dress the slaw just before serving.
Lastly, toast the tortillas on a pan, and then assemble the tacos, first adding sesame slaw, then duck, a generous amount of hoisin sauce, and garnish with pickled ginger and more fried shallots.
One duck should make 8-10 tacos!
.