Graham Reid | | <1 min read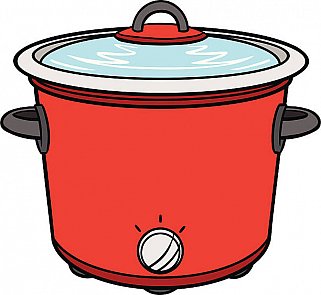 This is just one of those comfort food, soul-warmers for winter which, if cooked in a crockpot or in a big pot on a stove will also fill the house with rich flavours and smells.
And best of all, it is simple.
INGREDIENTS
half a kg of diced beef
one and a half cups of vegetable stock
a glass of cheap red wine
half a dozen peeled and pitted plums (or half a can of plum jam)
two tablespoons of tomato sauce (or two diced tomatoes, or half a can of diced tomatoes)
a splash or two of Worcestershire sauce
a teaspoon (or more) of ground cinnamon (or Five Spice)
One or two large potatoes diced.
METHOD
Pan sear the beef until slightly caramelized then remove and add to the crockpot or large pot on the stove.
Simply add all the other ingredients and bring to a slow rolling boil.
Then turn down and simmer gently until the beef is soft. (At least an hour or so)
* If you wish you can leave out the potatoes and do a smooth mash to serve the beef on.
And check towards the end, you may wish to add more plum or spices. Flavour to taste with salt and/or pepper.