Graham Reid | | <1 min read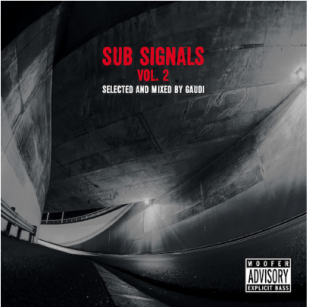 Using material by the likes of Pitch Black, David Harrow, The Orb, African Head Charge and Subset among others -- plus two tracks of his own featuring Groove Armada and Steel Pulse – Italian-born, London-based dub master/producer Daniele Gaudi here delivers 18 deep cuts of echo, subterranean bass (the cover bears the warning "Woofer Advisory, Explicit Bass"), cavernous space between beats and distant effects, disturbing voices, weirdness (Disciplined and Dignified by African Head Charge) and more.
Some terrific stuff here (the skeletal Badman Skank by Radikal Guru, the menacing sci-fi of Where Do Comets Come From? by Phonolab with Bill Laswell) but best devoured for the whole 75 minutes when time and space stretch and/or contract . . . and sometimes become meaningless.