Graham Reid | | <1 min read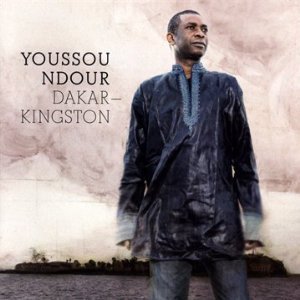 After decades of almost becoming the biggest star out of Africa and commanding a global audience (support from Peter Gabriel, the 7 Seconds single with Neneh Cherry, Mandela concerts and so on) N'Dour must find it frustrating that he never quite made the leap that Bob Marley did out of Jamaica.
His early albums remain his best -- although Egypt recorded in Cairo in 2003 was a late careeer high -- but here as the title suggests he tries to bridge African music out of his native Senegal with the sound of reggae and a cracking band from Kingston which includes bassist Michale Fletcher and guitarist Earl "Chinna" Smith alongside African percussion players.
But from the opener -- a salute to Marley which lifts key phrases from his catalogue -- through the polite manoeuvres of the beach-friendly Bololene to Tyrone Downie's MOR Black Woman and songs where the professionals are clearly enjoying the pan-African vibe but largely on auto-pilot this really disappoints.
Of course with that yearning voice not everything is mundane, but far too much is for this to be satisfying -- and sometimes this plods (Africa Dream Again with Ayo) when it should soar.