Graham Reid | | 4 min read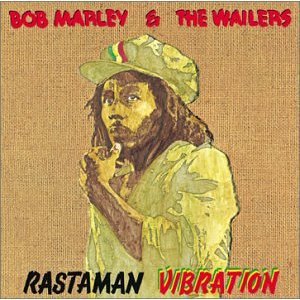 The bassist with Hamilton reggae band Katchafire, Ara Adams-Tamatea, said it: "You go to parties now and they are still playing the same '70s Bob albums 20 and 30 years later. Why is that? Because Bob's message is still alive and the things he was singing about are still relevant."

The Bob in question is dread rebel Bob Marley, whose music spoke to many in this country more deeply than in most places. The easy lope of the bass and that offbeat rhythmic emphasis appealed to New Zealanders across lines of culture and colour. And what Marley sang about is still relevant.

For years people across this country celebrated Marley's birthday when they might have been commemorating Waitangi Day which, by happy coincidence, fell on the same day. But Marley's message of dignity, peace and harmony and standing up for your rights touched a deeper - and yes, perhaps less complex - chord.

It's impossible to know how many Bob Marley albums are around in this country, so many were borrowed and dubbed on to tape to be played at the beach or hangi, in the bach, caravan park or on the marae.

On available figures, Brother Bob has sold a staggering 351,000 units in a country of around 4 million, but that's just on CD and tape -- and only includes sales through PolyGram and Universal. You'd have to add to that the vinyl sales (and he was an artist of the vinyl era, after all) and what he previously sold through Festival Records and Music World.
Put it this way: Bob is Big in Aotearoa.

For many here, Marley was a modern prophet and his medium was music. And, as he said in Trenchtown Rock,"One good thing about music, when it hits you feel no pain".

"So hit me with music, hit me with music now."

After years of clearing out Marley's closet (the posthumous Confrontation and Talkin' Blues albums, the four-disc Songs of Freedom set) there would appear to be little new to be hit by from Bob - but it's still possible, and also to hear him better.

Island Records has undertaken an extensive remastering and reissue programme and the original albums are coming up gleaming. The Deluxe Edition packages also have extra tracks. The crucial Catch A Fire came with the unreleased Jamaican version of the album free of the overdubs which enhanced it for the commercial market. As a package - and it's a handsome one - it is essential for Marley lovers.

Rastaman Vibration of '76, Marley's fourth studio album for Island, now gets the Deluxe makeover. With penetrating tracks such as Who The Cap Fit, Night Shift and especially War, which takes its lyrics from a speech by Haile Selassie, it was an album which consolidated his position as a musical prophet.

"Right now the music not important, we're dealing with a message," he said that July. "Like War or Rat Race, the music don't take you away, it's more to listen to."

That the album sleeve looked like the sack cloth on which you might clean the herb only enhanced the idea this was music to meditate on.

"Me have to laugh sometimes when dem scribes seh me like Mick Jagger or some superstar thing like that," he laughed when interviewed by Rolling Stone. "Dem have to listen close to the music, 'cause the message not the same. No mon, reggae not the Twist, mon!"

The depth of reggae and Marley's faith is evident on one of the additional tracks on this reissue of Rastaman Vibration: the moving Jah Live recorded in late '75 when Marley heard reports of the death of Haile Selassie. He affirms his faith by asserting Selassie I, the Ras Tafari of his religion, is still alive and assured the children and believers that Rasta's enemies were scattered.

The other additional tracks include a previously unreleased single mix of Roots Rock Reggae (and its dub mix) and a couple of alternate mixes of two Vibration tracks (Want More and Crazy Baldhead).

There is also a whole other album: a concert recorded at the Roxy in LA in May '76 (only No Woman No Cry from it previously released). It is a classic early Marley set and includes Burnin' and Lootin', Them Belly Full, Rebel Music, I Shot the Sheriff and Lively Up Yourself.

The Roxy is not a big venue - Marley still hadn't cracked the States - so the concert isn't one of those stadium pleasers of his last years, but a more intimate affair.

However, '76 was the year Marley started to break in America: Rastaman Vibration was his only top 10 US album in his lifetime. The immediate future looked promising, but at the end of his Rastaman Vibration year much changed. Two nights before the One Love, One Heart concert in Jamaica that December, gunmen broke into his house and sprayed bullets. Marley was wounded but courageously sang at the concert, then wisely left the island the following day.

Some say after that the man known as the first superstar of the Third World became more cautious, less open-hearted, and circumspect. In his final year, fighting cancer, he became increasingly remote and less warm and humorous.

After his death there was the squabbling over his finances and property, and these days you can buy Bob Marley footwear, fridge magnets and flags. The rebel as merchandise. Revolt into style, as George Melly observed as far back as thr late Sixties.

But Marley's real legacy is his music, and it is heard in its power, passion and honesty on Rastaman Vibration. And in these troubling times the things he sings about are still relevant.
As he says in Rat Race: "In the abundance of water, the fool is thirsty."