Graham Reid | | <1 min read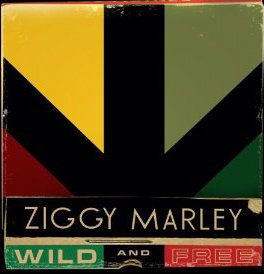 After a faltering start with the Melody Makers, Ziggy (now 42) uncoupled his music from overly familiar reggae rhythms and incorporated African sounds, hooked up with rap artists, kept a political agenda and all the while didn't veer too far from his father's path and sometimes the classic sound.
Here his collaborators include Woody Harrelson on the title track ("I see hemp fields forever growing wild and free, I see marijuana trees blowing in the breeze") where "the smell of dissent is high" sound like "the smell of the scent is high", and rapper Heavy D on the laboured It.

Much of this is typically uplifting reggae-pop which is memorable for its rhythms, natty arrangements, classy embellishments and catchy choruses.
Ziggy – in excellent voice throughout, and late-period Bob-like in places – demands a personal revolution and a new perspective for ordinary people (the uplifting Changes). Road Less Traveled has an eerie urgency while he drops in some interesting lyrics about his family.
But Forward to Love is AOR/MOR pop reggae, Get Out of Town has a great tune but trite lyrics and Reggae in My Head doesn't venture much further than that.
However Ziggy delivers a decent, musically diverse reggae album (check the odd, political Elizabeth at the end) in a Catch A Fire-referencing cover only let down by avoiding interesting words when a handy rhyme (misused/refused/abused) will do.
Like the sound of this, then check these people out.