Graham Reid | | <1 min read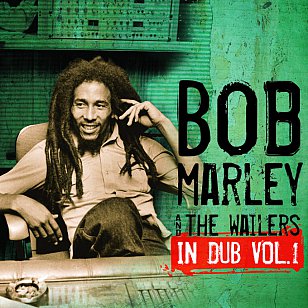 With only a few exceptions, these 11 BMW tracks dubbed up and down by Scientist are disappointing and in many instances surprisingly unadventurous.
This collection originally appeared on-line a couple of years ago but is now available in hard copy, but Marley fans needn't queue and those who have followed Scientist might also be surprised how reductive (and not in a good way) some of these versions are.
Among the best are Is This Love Dub which keeps that powerful loping rhythm and melody but cannons up the percussion and neatly echoes Marley's vocal and the horns; One Love/People Get Ready Dub which is plain spooky in it's spaciousness; and especially Lively Up Your Dub which sounds seriously disturbed as it deconstructs every element and applies massive echo and delay which pans between the speakers.
But when Jamming is reduced to little more than it's drum'n'bass pulse and the organ part you do wonder if this was still a work in progress.
So interesting enough, niceness under the summer sun and all that . . . but hardly essential in either your Marley or Scientist collections.
This is a lot about Bob Marley at Elsewhere starting here.