Graham Reid | | <1 min read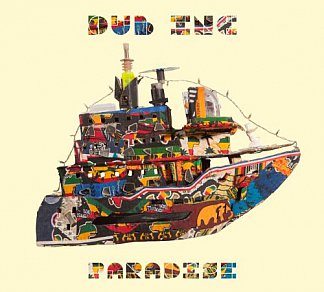 Although little known in this country, the multi-culti Dub Inc from France coming here for Womad this weekend have been around since the late Nineties, have played in over 50 countries and released five albums, of which this is the most recent from the tail end of last year.
As their name suggests they do exactly what Womad audiences in New Zealand especially like, dub-influenced reggae to get people up and dancing.
In that regard they sometimes don't stray too far from the reggae template (and they win few points for some of their well-intentioned but simplistic pan-political/consciousness English lyrics) and musically much of this is highly familar . . . but what sets them apart is the dark'n'brooding French toasting-rap which they weave throughout this album, along with some yearning African and Spanish vocal styles and the sheer pleasure they deliver on material like the ragga-flavoured They Want and the searing and dramatic Spanish sound of Foudagh.
Dub Inc manage to inject danceable urgency into some familiar old tropes and that explains why they have been so popular in places as diverse as Switzerland, Spain and Senegal, Poland and Portugal, and India.
This album suggests sitting down won't be an option when they play this weekend.
For more details on Womad 2014 artists with sound samples and Elsewhere's opinion simply go here.