Graham Reid | | 2 min read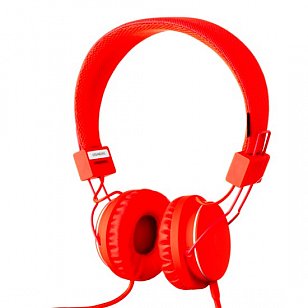 With so many CDs commanding and demanding attention Elsewhere will run this occasional column by the informed and opinionated Shani.O.
She will scoop up some of those many EP releases, in much the same way as our SHORT CUTS column picks up albums by New Zealand artists, and IN BRIEF does for international artists.
Shani.O's profile appears at the end of these brief but pointed reviews . . .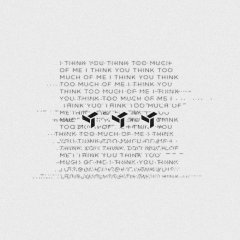 EDEN - i think you think too much of me
20 year old Irish up-and-comer EDEN summarises the intention behind this latest EP wih a poignant lyric on closing track Circles: "I want it all, but all of it ain't gold". Every aspect of this collection comes across as deliberately curated and aware of its industry surroundings, whilst simultaneously delving into introspective themes of disillusionment with love and the music industry. Having written, produced and engineered the entirety of the EP solo, EDEN is no doubt just a few months away from international fame with the likes of Lorde already a self proclaimed fan. Featuring emotive vocals, inventive songwriting and a signature blend of electro-pop/rock, catch the EP everyone will soon be talking about here on Spotify and here on iTunes.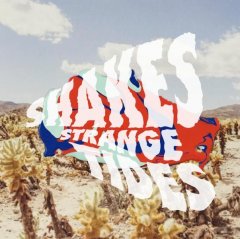 Shakes - Strange Tides
Playing their strong suit straight off the bat with the catchy and polished title track, local group Shakes have certainly outdone themselves with this latest set of infectious songs. Reminiscent of Seventies indie-rock, the Strange Tides EP feels like summer in a can (or Spotify playlist, a platform on which the lead single is already making the rounds and gaining headway). Track four Tranquilize rounds out the EP with intriguing harmonic choices and a fresh chorus making it a slow burner that sticks. With a charmingly indie feel that remains mass market-friendly, Shakes have hit the nail on the head and found a balance between the two worlds that make audiences tick. Check out the EP here on Spotify, here on iTunes and here on Bandcamp.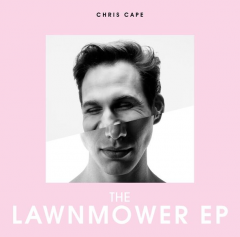 Chris Cape - Lawnmower EP
Despite clearly drawing heavily on hip hop influence, LOndon-based South African Chris Cape's Lawnmower EP often leans more towards a pure spoken word sound over that of rap or hip hop. Give Me Love, I Won't Bring Trouble channels heavy jazz influence, whilst stand out track Worth It settles into the rap genre a bit more comfortably showcasing pop influence with truly well crafted, clever lyric. Beyond the thoughtful lyric in this song, Cape constantly introduces new sections and sounds to keep things fresh structurally, guiding the listener with sophisticated musicality mirrored also in Love My People. A quality investment listen with a genre mish-mash that proves it's worth the more allow yourself to be taken on Cape's journey, The Lawnmower EP is now available for your listening pleasure here on Bandcamp.
Shani.O is a musician/songwriter/performer, currently completing a BMus in Popular Music at the University of Auckland and graduating at the end of the year.