Graham Reid | | 2 min read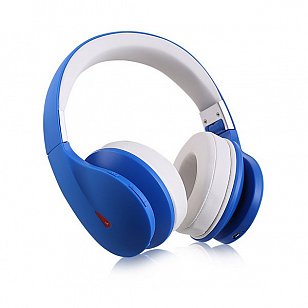 What a year it has been for EP releases.
Following the semi-regular EP review columns that have been posted on Elsewhere throughout the year, here are five top picks from 2016:

1. Shakes - Strange Tides
The Strange Tides EP is a small but mighty collection from Kiwi indie-rock group Shakes. Lead single Strange Tides hits the nail on the head with an expert balance between indie charm and mass-market appeal, channeling 70's rock and boasting an infectious chorus melody. This is a band that knows their niche within the industry, and have put out an EP well worth checking out for your Summer playlist as we roll into 2017.

2. Madeira - Bad Humors
The art of the Pop hook is not one easily mastered, yet ex-Yumi Zouma vocalist + songwriter Kim Pflaum aka MADEIRA pulls it off in style on almost every track of her debut solo venture Bad Humors. With an effortlessly cool sound that is equal parts emotionally authentic and irresistibly dance-y, Bad Humors does indie-pop with an 80's flair that will have you humming the irresistible melodies long after you've given it a listen.

3. Tommy Nee - Colorblind
Slick production meets expert arrangements and truthful storytelling in this polished debut from upcoming Niuean born, Auckland based artist Tommy Nee. So much can be said for the insightful songwriting featured on each track, however title track Colorblind takes the cake for its thoughtful and perceptive analysis of cultural and race issues in New Zealand. The message remains relevant to many across the globe, and so it is in the wider significance of the lyric that Nee showcases his true potential as a songwriter. A gifted New Zealand songwriter and storyteller to watch.

4. Alae - Alae
A voice such as this does not come along often, and when it does, it is a rarity for the sophistication of songwriting to meet it. Alae's self-titled EP is a debut in its own league, containing a depth of emotion touchingly relayed through simple yet tasteful (and beautifully produced/mixed/mastered) instrumentation, as well as an intimate and masterfully controlled lead vocal throughout. Alae may be a new name on the scene, but judging by the quality of this first output, it won't be long before New Zealand becomes familiar with this exciting new artist.
5. Special Mention: The Beths - Warm Blood
Warm Blood is an EP that slipped through the cracks upon release and was somehow never included in a set of reviews here on Elsewhere. Despite this however, it is certainly worthy of being included in this best of 2016 list regardless! New Zealand Indie-Rock at its best: The Beths know how to do it and do it well. Single Whatever is a masterfully written song with almost every melodic idea containing some form of hook whilst retaining its raw and 'indie' essence. Lead singer Elizabeth Stokes' pure and unassuming vocals make for a refreshing listen as each track holds its own for a solid and cohesive piece of work.
Shani.O is a musician/songwriter/performer, currently completing a BMus in Popular Music at the University of Auckland and graduating at the end of the year.