Graham Reid | | 2 min read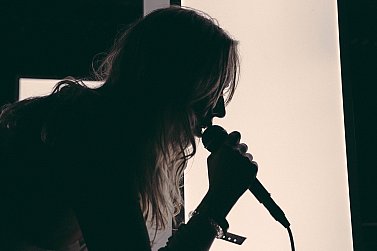 The second annual Music Photography Awards - Whakaahua Puoro Toa was run by the Auckland Festival of Photography, and was one of several events in the lead up to 2022's Auckland Festival of Photography (June 2-12).
Winners were announced on Saturday 14 May as part of celebrating New Zealand Music Month at Auckland's Silo Park, including outdoor exhibitions of photographs from the John Rykenberg collection, Chris Traill's music billboard comprising many hundreds of images, and a short set performed by local rock! Nu Metal band, downHEAD.
The awards are part of a suite of open access projects that AFP has initiated in the last 19 years,including the annual Auckland Photo Day, since 2004 - this year's competition takes place on Saturday June 1; the festival's photo blog, since 2006; the Youth Photo Award, since 2019; AFP's annual commission, 2011-2021, and an award open for artists and photographers exhibiting in the festival, since 2017.
We offer here an overview of some of the finalists and the short-list, but start with comments from the judge Dave Simpson and his winner and runner up.
"I'd like to give the first prize to Dave Watson's Dave Grohl picture. It really does capture the moment beautifully despite the tricky photoing with the rain. There's a confidence and lightness in the images which matches the stance of the musician who has plenty of room to breath in the picture. The lighting and technical handling are perfect despite the rain. I know we're only judging the best single image, but all the images Dave Watson's submitted are exquisitely presented, and he's a master of his craft.
.
I'd like to give the second prize to Shelley Te Haara for her Julia Dean picture. It's not technically perfect, but for me it tells a strong story. It's dark and moody, with harsh lighting and i like the graphic handling. It speaks to me about a musician performing against adversity and everything that nature is throwing against her (rain being an allegory for Covid and lockdowns?). Yet, she continues to perform sheltered under an umbrella.
If I could have had a third place i probably would have given it to the Diego squiggly abstract expressionist entry which really captures the energy."
.
THE WINNER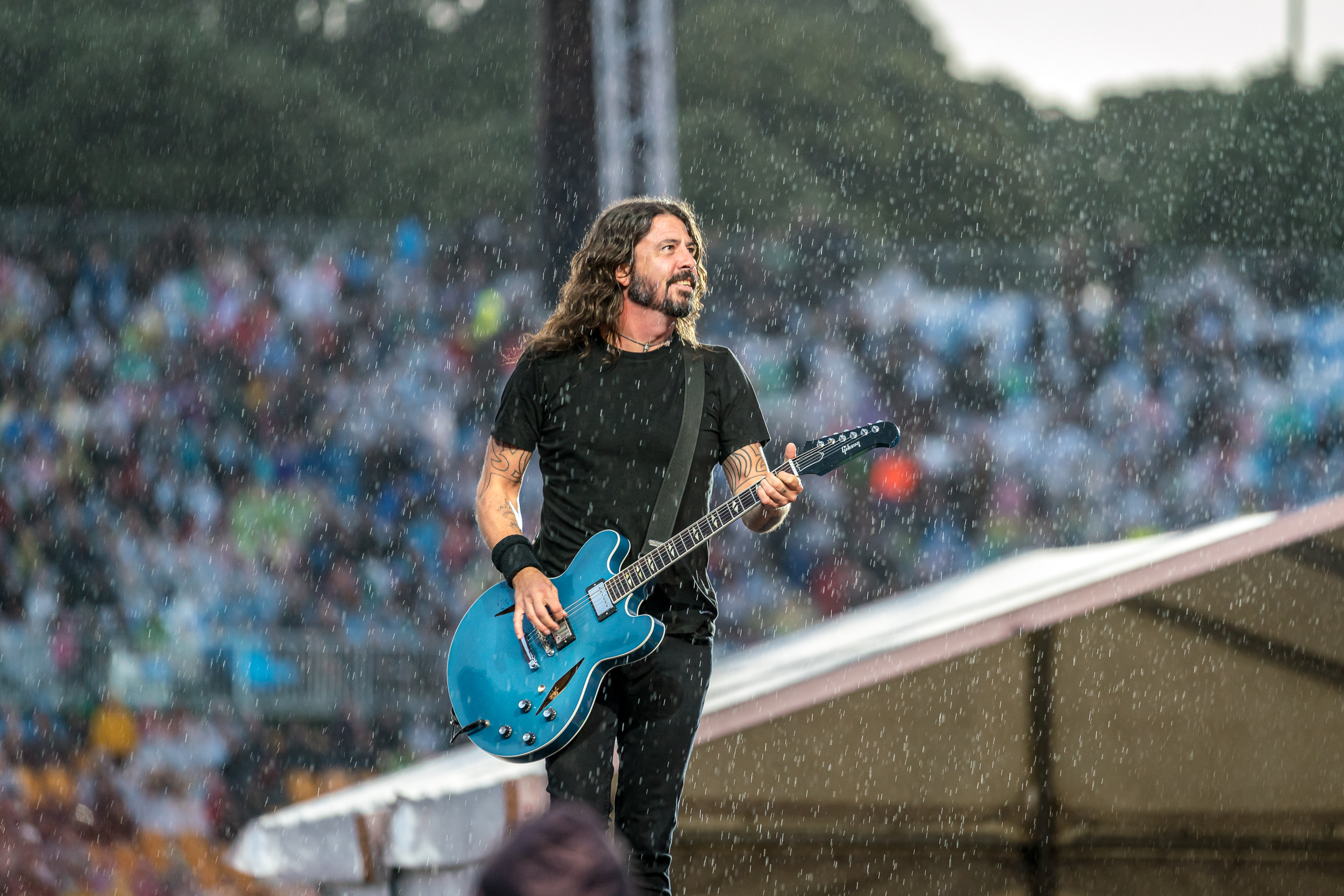 .
THE RUNNER-UP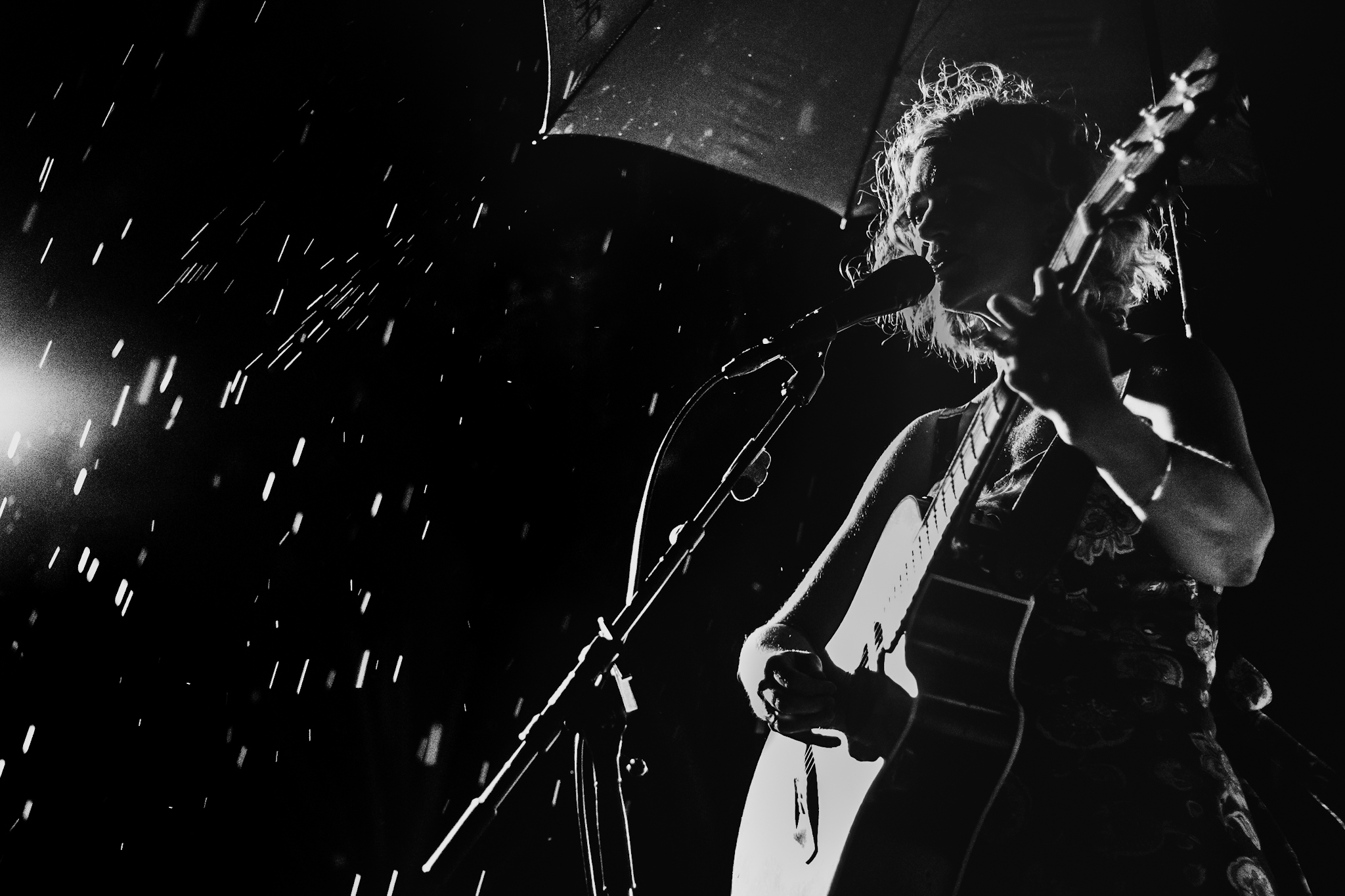 .
AND THE SHORT-LIST BEYOND THAT . . .
.
Amanda Ratcliffe: Ladyhawk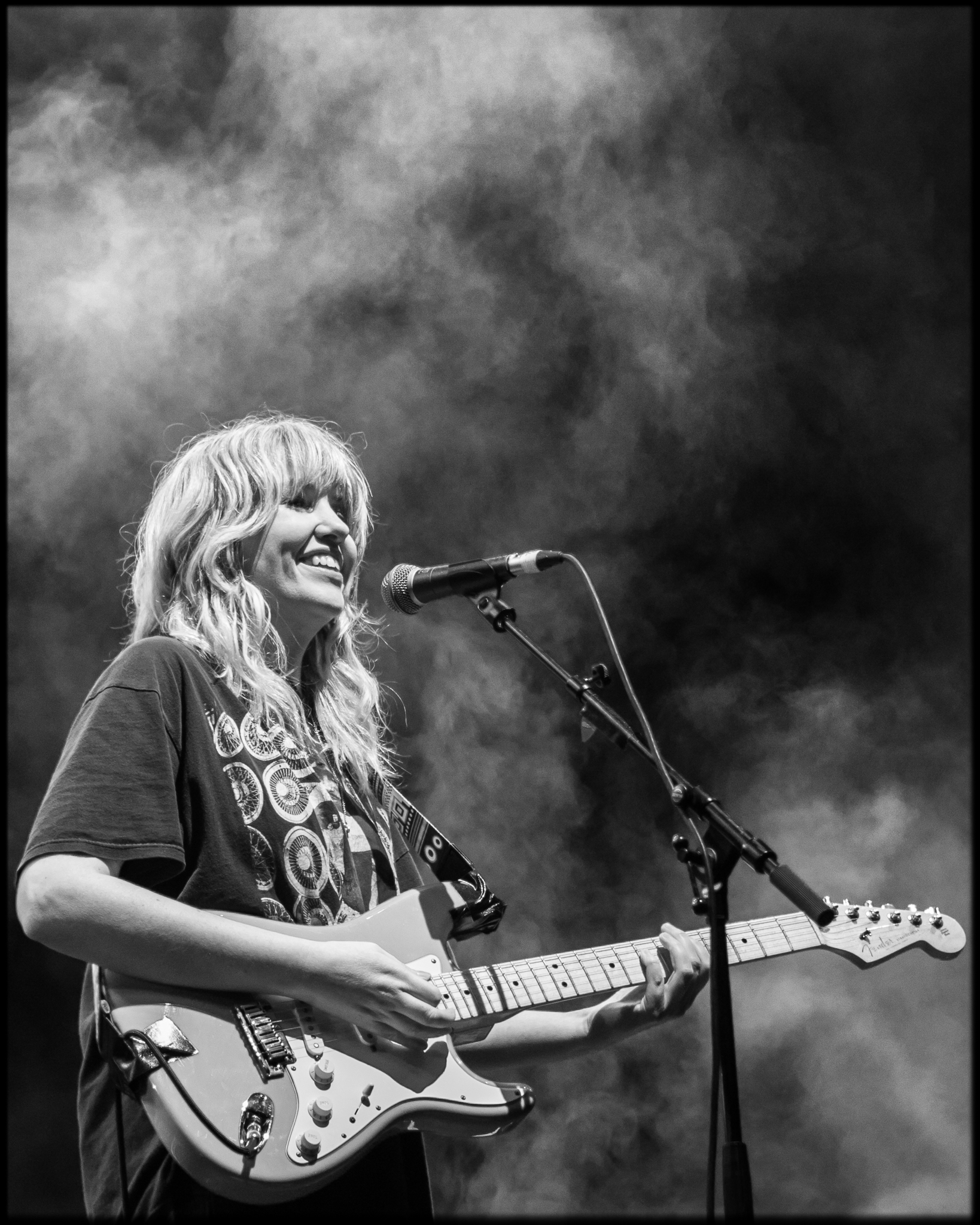 .
Daniel Cooper-McCann: sidewinder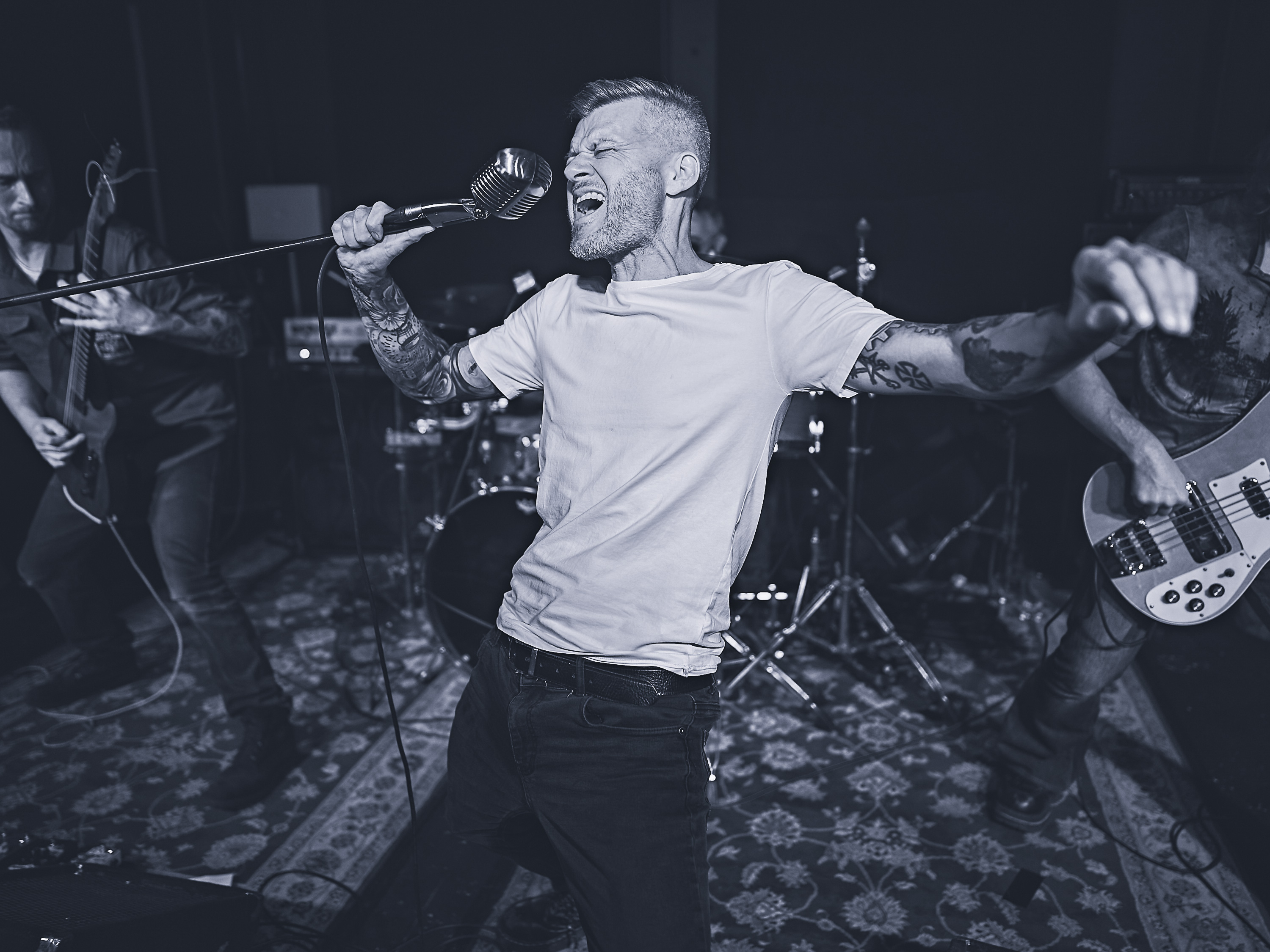 .
Jennifer Raoult: NZ Trio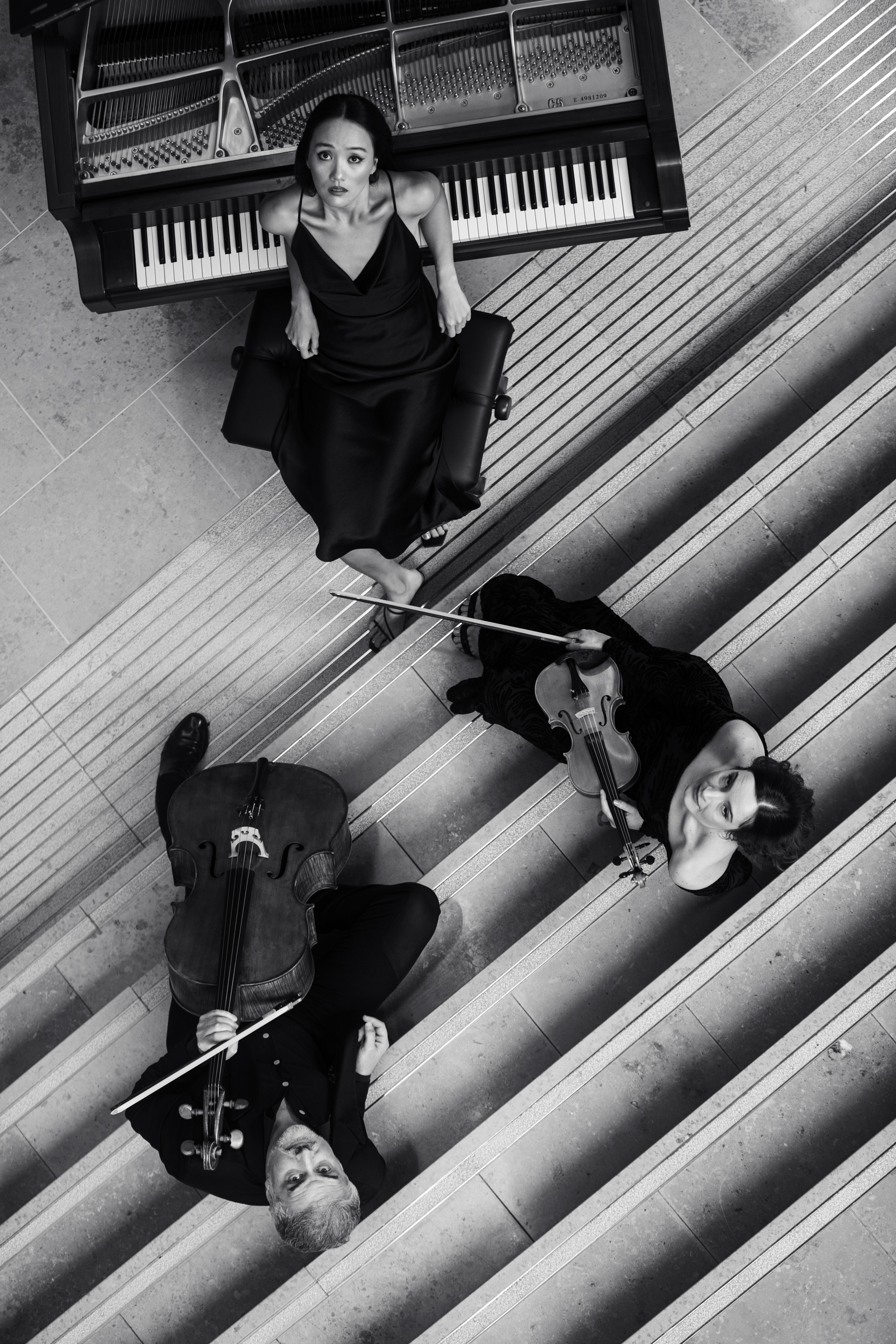 .
Diego Barbarosa: DRPB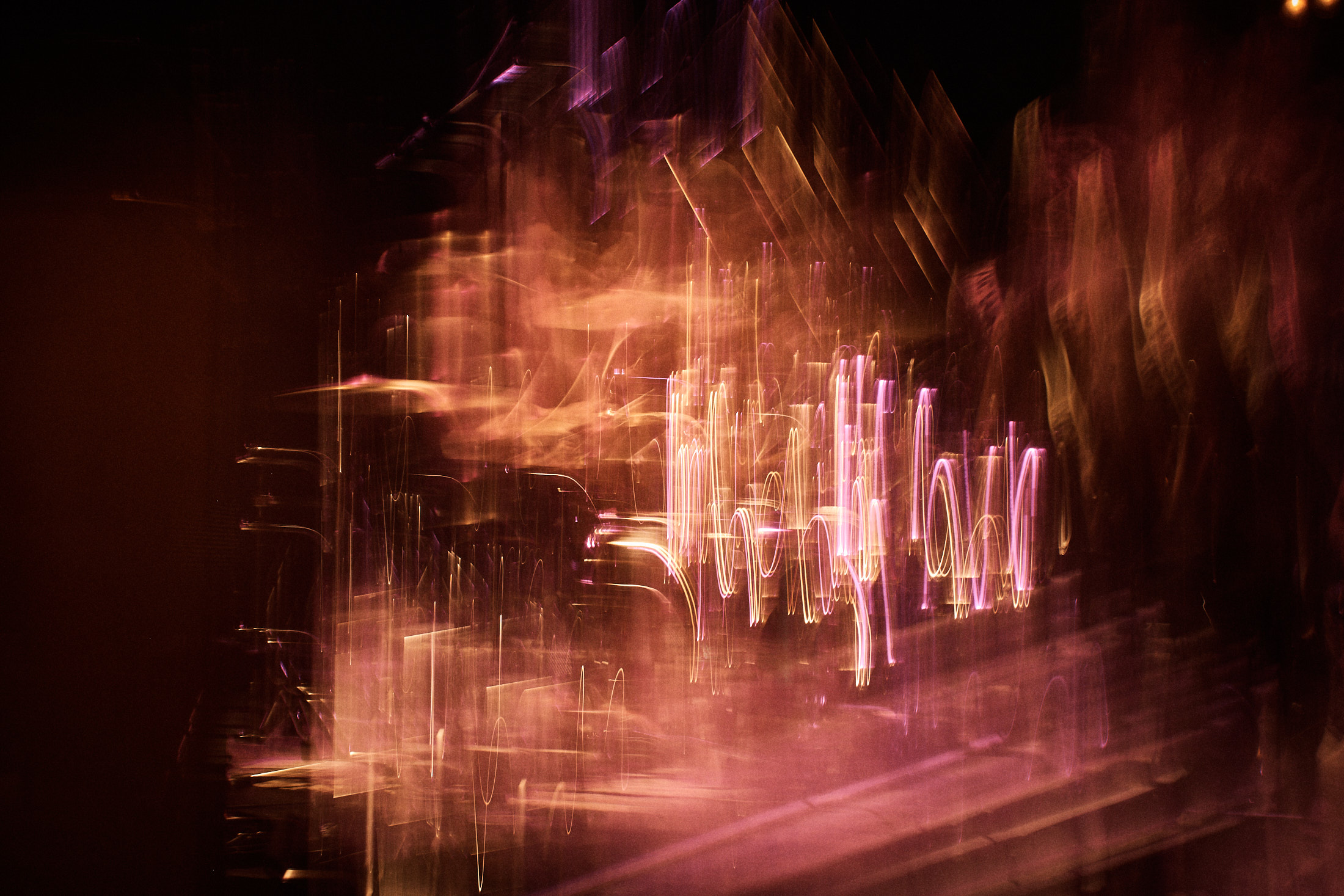 .
and Six60 delivering fireworks at Eden Park
Header image at the top is by Brenna Gotje