Graham Reid | | 2 min read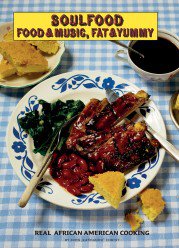 To be honest, for many decades I thought succotash was some kind of cuss word.
That was probably because I'd seen the perpetually angry Loony Tunes character Yosemite Sam bellow out "sufferin' succotash" one time -- and that fitted right in alongside his other, largely unintelligble, quasi-profanities.
These days I know that succotash is a cheap and easy beans, tomatoes and corn concoction much favoured in America's south (and the soul kitchens of American cities where there is a significant black population).
Interesting how certain food cultures have gone global -- is there a city anywhere that doesn't have a Chinese and/or Thai restaurant? -- and among them has been soul food, that distinctive food which seems to have few actual parameters around it other than availability of ingredients, plenty of it and cooked with often great humour and beers.
That's been my experience anyway.
Most people who venture into the southern states are knocked out by po' boys, gumbo, jambalaya, smoked ribs, catfish, crawfish, pecan pie . . .
And when we try to make them at home they are never quite as good.
But we should keep trying (patience is the key, leave things to stew a whole lot longer than you think) and indulge in this tasty and often economic cuisine.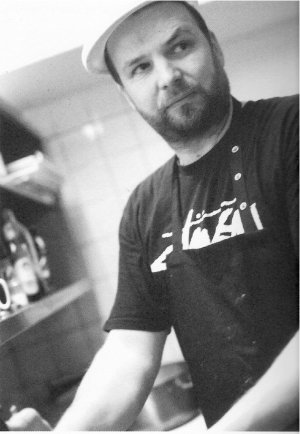 One who loves the stuff is Bavarian Sven "Katmando" Christ who got to it through hip-hop. As you do.
In Munich when he was growing up, the local GIs brought a lifestyle of hip-hop, sneakers, music and food to Christ and his friends . . . and when it came to the cuisine he felt an immediate connection with Bavarian cooking in which, as he says, nothing goes to waste and you cook solid meals for hard-working people.
His love of the food took him to the music and . . .
Christ -- a chef and DJ who has worked with Run DMC and Africa Bambaataa -- has pulled together 68 of his favourite soul food recipes which he mostly picked up in the South Bronx.
And they come in a hardback book (text in English and German) with an 18 song CD of food-inspired songs from the likes Bo Diddley, Jnr Walker, Wilie Bobo, RZA, Andre Williams, Red Rodney, Dr John and others. Just listening to songs entitled Ham Hock and Beans, Chittlins, Fried Okra, Corn Bread and Beans and Pig Snoots is bound to make you funky'n'hungry.
Maybe the Carter Brothers' Roast Possum isn't so appealing?
So here are recipes -- and most ingredients seem readily available in New Zealand, although substutions are allowed -- designed to be big on taste and quantity.
There are straightforward recipes for po' boys, black-eyed pea soup, shrimp gumbo, sausage and clam gumbo, chicken'n'beer, barbecued pig's feet, stuffed flounder . . .
Oh, and succotash (see below).
Set yerself down, and dig in.
SOUL FOOD; FOOD & MUSIC, FAT & YUMMY by Sven "Katmando" Christ is available in New Zealand through Yellow Eye in Dunedin. See here.