Graham Reid | | 2 min read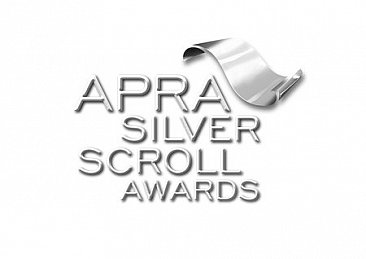 Looking back, 1965 was a watershed year in New Zealand popular music.
The snowball effect of the Beatles and the sound of British pop fuelled the local music scene and suddenly bands were everywhere and.
Accordingly, venues opened up to accommodate them.
It was significant that in '65 television also caught up with the game in the form of pop television shows (locally produced Let's Go had appeared in '64, Shindig imported from the US), and that year also saw the first Entertainer of the year Award (which over time and with changes morphed into the New Zealand Music Awards and the Loxene Golden Disc.
And, most importantly, '65 was the inaugural year of the Apra Silver Scroll, awarded to local songwriting talent.

This year mark's the 50th anniversary of the Silver Scroll so it is time to look – and listen – back at the long list of previous winners. And where we can, we've provided the links for you to listen to the song. Some of the links are to the videos.
If you are looking to buy any of these New Zealand songs may we suggest you first try amplifier.co.nz
| | | |
| --- | --- | --- |
| Year | Recipient(s) | Song |
| 1965 | Wayne Kent-Healey | Teardrops. |
| 1966 | Ray Columbus | I Need You. |
| 1967 | Roger Skinner | Let's Think of Something. Hear the song here |
| 1968 | David Jordan | I Shall Take My Leave. |
| 1969 | David Jordan | Out of Sight, Out of Mind. Hear the song here |
| 1970 | Wayne Mason | Nature. Hear the song here |
| 1971 | Corben Simpson | Have You Heard a Man Cry?. |
| 1972 | Stephen Robinson | Lady Wakes Up. |
| 1973 | Ray Columbus & Mike Harvey | Jangles, Spangles & Banners. |
| 1974 | John Hanlon | Lovely Lady. Hear the song here, |
| 1975 | John Hanlon | Windsongs. Hear the song here |
| 1976 | Mike Harvey | All Gone Away. |
| 1977 | Lea Maalfrid | Lavendar Mountain. Hear the song here |
| 1978 | Steve Allen | Why Do They? |
| 1979 | Sharon O'Neill | Face in a Rainbow. |
| 1980 | Paul Schreuder | You've Got Me Loving You. |
| 1981 | - no event - | -- |
| 1982 | Stephen Young | I Can't Sing Very Well. |
| 1983 | Stephen Bell-Booth | All I Want is You. |
| 1984 | Hammond Gamble | Look What Midnight's Done To Me |
| 1985 | Malcolm Black & Nick Sampson | For Today. Hear the song here |
| 1986 | Tony Waine | Abandoned By Love. Hear the song here |
| 1987 | Dave Dobbyn | You Oughta Be In Love. Hear the song here |
| 1988 | Shona Laing | Soviet Snow. Hear the song here |
| 1989 | Stephen Bell-Booth | Hand It Over. |
| 1990 | Guy Wishart | Don't Take me for Granted. Hear the song here |
| 1991 | Rikki Morris | Heartbroke. Hear the song here |
| 1992 | Shona Laing | Mercy of Love. Hear the song here |
| 1993 | Dave Dobbyn | Belle of the Ball. |
| 1994 | Don McGlashan | Anchor Me. Hear the song here |
| 1995 | Mark Tierney, Paul Casserly & Anthony Ioasa | Sweet Disorder. Hear the song here |
| 1996 | Bic Runga | Drive. Hear the song here |
| 1997 | Greg Johnson | Liberty. Hear the song here |
| 1998 | Dave Dobbyn | Beside You. Hear the song here |
| 1999 | Bill Urale | Reverse Resistance. Hear the song here |
| 2000 | Chris Knox | My Only Friend. Hear the song here |
| 2001 | Neil Finn | Turn and Run. Hear the song here |
| 2002 | Che Ness & Godfrey de Grut | Misty Frequencies. Hear the song here |
| 2003 | Donald McNulty, Te Awanui Reeder, David Atai, Junior Rikiau & Feleti Strickson-Pua | For The People. Hear the song here |
| 2004 | Malo Luafutu & Peter Wadams | Not Many. Hear the song here |
| 2005 | Dann, Jon & Peter Hume | It's Too Late. Hear the song here |
| 2006 | Don McGlashan | Bathe In The River. Hear the song here, you need to scroll down, this is the only version of it Elsewhere can find. |
| 2007 | Brooke Fraser | Albertine. Hear the song here |
| 2008 | Jason Kerrison, Bobby Kennedy, Matt Treacy & Clinton Harris | One Day. Hear the song here |
| 2009 | James Milne & Luke Buda | Apple Pie Bed. Hear the song here |
| 2010 | Alisa Xayalith, Thom Powers & Aaron Short | Young Blood. Hear the song here |
| 2011 | Dave Baxter | Love Love Love. Hear the song here |
| 2012 | Stephanie Brown | Everything To Me. Hear the song here |
| 2013 | Ella Yelich-O'Connor and Joel Little | Royals. Hear the song here |
| 2014 | Tami Neilson and Joshua Neilson | Walk (Back To Your Arms). Hear the song here |
| 2105 | Entries for this year's Apra Silver Scroll award are open now. Go here for details | |