Graham Reid | | 4 min read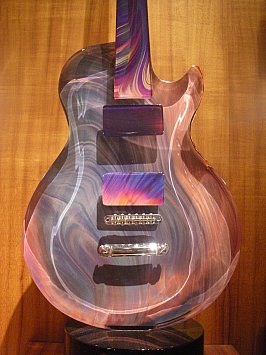 This year's Vodafone Pacific Music Awards – held at Vodafone Events Centre in Auckland on June 9 – acknowledged (among many others) one of the country's longest running and most influential Pacific performing arts groups, Pacific Underground.
The PU collective was awarded the MIT Lifetime Achievement Award for their work over more than two decades.
PU formed in Christchurch in 1993 and since then has shared stories of Pasifika communities living in Aotearoa through plays, music concerts, events, CDs, tours and collaborations with artists all over the Pacific.
Pacific Music Awards Trust spokesperson Rev. Mua Strickson-Pua notes that this Award recognises artists who have significantly contributed to Pacific music over an extended period of time.
"That's certainly something the community sees in Pacific Underground. Since 1993, this group has occupied a central space in the local scene and across a wide variety of mediums, including the production of music, theatre, events and more.
"I love that Pacific Underground started in a very humble, grassroots way, but its influence and contribution today is being recognised and honoured."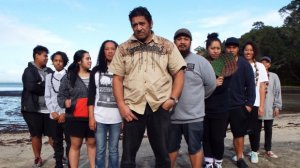 Pacific Underground's recent activities include project managing Mana Moana Art and Music labs in Auckland, running the first full length season of its play Rangi and Mau's Amazing Race and a performance at the opening of Glen Innes's new music and arts centre, Te Oro.
The group collaborated with Kalaga'la at the Auckland Arts Festival in 2015, completed tours to New Caledonia and performed at the Jean Tjibaou Cultural Centre in Noumea.
It also recently collaborated with Christchurch's Free Theatre and Unitec Architecture students for the Festival of Transitional Architecture with a light installation piece called Under the Fale.
For the past 17 years, Pos Mavaega and Tanya Muagututi'a have led the group and have diversified its involvement of performing arts by focusing on strengthening it's behind the scenes activities through event and music production.
PU – which has won a number of awards, notably TV2s MAI TIME Poutokomanawa Award, the Cultural Diversity Award from the Human Rights Commission, and the Media Peace Award from Radio NZ – join an illustrious list of previous winners: Ardijah, Bill Sevesi, Annie Crummer, The Yandall Sisters, and most recently, Herbs.
The awards are now in their 12th year and on the night the big winner was Vince Harder, but also Ill Semantics who picked up their first ever music award after 20 years in the game.
The list of nominees and winners . . .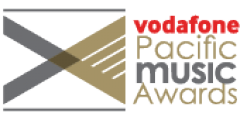 Radio 531PI Best Pacific Group:
WINNER: Sol3 Mio with 'On Another Note

Te Vaka with 'Amataga'

Tomorrow People with 'Bass & Bassinets'
NZ Music Commission Best Pacific Male Artist: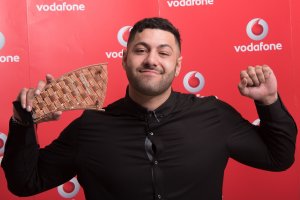 Beau Monga with 'King and Queen'

K.One with 'Out of Thin Air' ;
WINNER: Vince Harder with 'Rare Vision'
Virgin Australia Best Pacific Female Artist Award:
WINNER: Annie Grace with 'The Journey'

Rosie with 'Everything's Rosie' ;
Tree with 'Sweet Lovin'
Niu FM Best Pacific Urban Artist:
Beau Monga with 'King and Queen'

Ill Semantics with 'Trillogy'
WINNER: Vince Harder with 'Rare Vision'
APRA Best Pacific Song:
Annie Grace with 'E Le Galo' (written by Annie Tonumali'i and Pearl Va'afusuaga)

Mal Lakatani with 'Fiti Lagakali' (written by Mekemiliani Ikinepule and Malakamu Lakatani)
WINNER: 
Te Vaka with 'Papua I Sisifo' (written by Opetaia Foa'i)
Recorded Music NZ Best Pacific Music Album:
Annie Grace with 'The Journey'

Sol3 Mio with 'On Another Note'
WINNER:
 Te Vaka with 'Amataga'
SunPix Best Pacific Language:
Mal Lakatani with 'Fiti Lagakali'

Te Vaka with 'Amataga'
WINNER: 
Tha Feelstyle with 'Sasa'
NZ On Air Best Pacific Music Video
K. One with 'So Good' (Directed by Kaleb Vitale & Mark Arona)
WINNER: Team Dynamite with 'Cosmos ReUp' (Directed by Eddy Fifield)

Vince Harder with 'Shot Me Down' (Directed by Shae Sterling)
Flava Best International Pacific Artist
WINNER: Common Kings with 'Hits & Mrs'

Ezra James with 'Runaway'

Makisi with 'Famili'
Manukau Institute of Technology Lifetime Achievement Award
Winner: Pacific Underground
Phillip Fuemana Award, Most Promising Artist
Mikey Mayz
Vodafone Peoples Choice Best Pacific Artist Award:
Annie Grace 'The Journey'
Beau Monga 'King & Queen';
Common Kings 'Hits & Mrs'

Ezra James 'Runaway'
WINNER: Ill Semantics 'Trillogy'

K.One 'Out of Thin Air'

Makisi 'Famili'

Mal Lakatani 'Fiti Lagakali'
; Revere 'Set Apart'
; Rosie 'Everything's Rosie'
; Sol3 Mio 'On Another Note'
; Team Dynamite 'Cosmos ReUp'
; Te Vaka 'Amataga'; 
Tha Feelstyle 'Sasa'; 
TJ Taotua 'Firstly'
; Tomorrow People 'Bass & Bassinets'
; Tree 'Sweet Lovin'
; Vince Harder 'Rare Vision'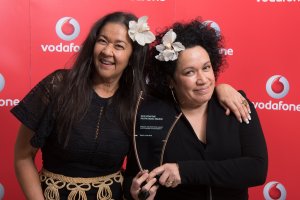 Special Recognition Award
Vika and Linda Bull
NZ On Air Radio Airplay Award
Savage, 'Freaks'