Graham Reid | | 16 min read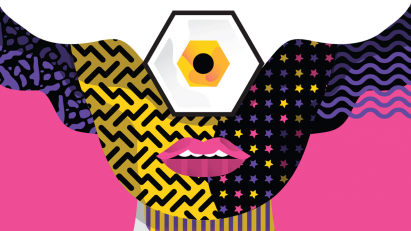 The now-annual St Jerome Laneway's Festival has put itself about a bit, and next year drops into a new home once more. This time it will be at Albert Park n the centre of Auckland on Monday, January 30 . . . which is conveniently a holiday, Auckland Anniversary Day.
Elsewhere has offered preview and review coverage in the past but for next year's event has elicited the help of Elena Siljic, Simeon Kavanagh-Vincent and Catriona Britton who have pulled together a synopsis of the acts scheduled to appear.
Call it a user's guide if you will.
Right at the end we give the link to festival's website for further information, bt frankly (other than ticketing details) this looks pretty thorough . . .
Car Seat Headrest
One could only wish for the creative output of Seattle-based singer-songwriter Will Toledo of indie rock outfit Car Seat Headrest. Formed in 2010 and with a remarkable 12 albums under their belt, it's the band's first genuine release with Matador, Teens of Denial, that has pricked up the ears of critics the world over. At only 24-years-old, Toledo has well and truly mastered the craft of creating dynamic tracks that pair guitar-driven and propulsive beats with insightful, emotionally immersive lyrics. Despite their sound now being commercially cleaner, the band still manages to retain the D.I.Y, lo-fi aspects of earlier albums. In today's music climate that is very much dominated by electronic and processed music, Car Seat Headrest remind us that indie rock is still alive and kicking.
Cut Off Your Hands
Post-punkers Cut Off Your Hands burst on to the New Zealand music scene in 2007 with the high-tempo and energetic track "Still Fond". The band continued to have success with debut album You & I released in 2008, which climbed to #21 on the New Zealand official album chart, and follow-up Hollow in 2011. Previously known for their Strokes-like guitar riffs and 60s pop harmonies, their follow-up album presented a dreamy, more mature sound reminiscent of The Smiths. The band hasn't released new music since Hollow, but is set to make a comeback at Laneway 2017 and by releasing new music before the end of 2016.
DMA'S
DMA'S is an Australian rock band from Sydney that has steadily gained a cult following thanks to breakthrough single "Delete". Having played the Laneway 2016 Australian dates to much hype, they released their debut album, Hills End, shortly after which peaked at #8 on the ARIA Albums Chart. Some have compared their sound to Oasis, which is fair given singer Tommy O'Dell's similar vocal style – a Gallagher-esque drone on held notes. Wearing the Britpop influences of the 90s on their sleeves, the band is part of an international revival of this genre. At Laneway, they'll be the ones commanding the stage with hands-in-the-air anthems; something almost long forgotten, but dearly missed in today's live music scene.
Julia Jacklin
Hailing from the picturesque Blue Mountains, 25-year-old Julia Jacklin was spurred into music after watching a documentary about Britney Spears. By age 12, Spears had accomplished a lot and at 10-years-old, Jacklin thought she'd achieved nothing. Having refined her vocals through classical singing lessons from a young age, teaching herself guitar, and educating herself on musicians like Fiona Apple, Anna Calvi and Angel Olsen, Jacklin is due to release her debut album Don't Let The Kids Win on 7 October 2016. Recorded at New Zealand's Sitting Room studios with Ben Edwards, you can hear the influence of the aforementioned musicians, but Jacklin's rich, full and distinctive voice shines through alongside her playful and thoughtful lyrics.
Mick Jenkins
It's hard to go past the poetical lyricism of Mick Jenkins' tracks. The hip-hop artist and rapper based in Chicago spits rhymes in his baritone voice with a hypnotic and captivating quality that strikes right at the heart of the listener. He's collaborated with fellow Chicago rappers Chance The Rapper and Laneway alumni Vic Mensa on the single "Crossroads" and has toured with Joes Bada$$. Jenkins often provides social commentary in his lyrics, such as that heard in latest single "Drowning" featuring Toronto-based jazz quartet BADBADNOTGOOD, which has a direct reference to Eric Garner's death (who was strangled by police), with the words "I can't breathe". He has two mixtapes to his name, with his highly anticipated debut album [T]he [H]ealing [C]omponent due out very soon.
Refused
Swedish hardcore punk band Refused has been dormant since 1998, apart from the reissue of their critically acclaimed album The Shape of Punk to Come (originally released a few months before they broke up). In 2015, much to the surprise of their fans, the band released new album Freedom. They reunited in 2012 in front of thousands at Coachella – not exactly your small and dark punk club venue. New music was never on the cards when they reunited, but creativity flourished whilst on their reunion tour. Freedom presents electrifying new energy in its explosive and propulsive sounds, pushing the boundaries of hardcore punk by incorporating new music forms such as glittering synths, electronic drums and pitch modulation.
The Chills
Flying Nun darlings, The Chills, are considered icons of the early 80s Dunedin Sound. The band made its long-awaited comeback in 2015 with the release of Silver Bullets, the album that it has been touring on within the last year. Although the line-up of The Chills has been transient over its lifetime, founder and songwriter Martin Phillipps has contributed immensely to the New Zealand music scene, with songs now considered Kiwi classics, such as "Pink Frost" and "Heavenly Pop Hit". Phillipps' incredible musicianship and dedication to his craft has meant a unique ability to create beautifully constructed and multi-layered songs that stand the test of time.
The Veils
London-based, New Zealand band The Veils have been active in the music scene since their 2004 debut album, The Runaway Found. Creating within the indie genre, the band is known for its chaotic and emotional live performances, as well as lead singer, Finn Andrews' unique, wavering tone. The Veils' recent album, Total Depravity, features production by Laneway alumni El-P of Run the Jewels, who is himself a "sing all the words, know all the songs" type of Veils fan. The combination produced new textures unheard of on Veils' tracks, including electronically distorting Andrews' signature voice – an exciting detour from The Veils' orthodox, Nick Cave-like sounds.
Tourist
It's likely that many people do not know the outstanding success of British electronic artist, Tourist, otherwise known as William Phillips. He's already won a Grammy for Song of the Year (2015) thanks to his co-writing alongside Sam Smith and Jimmy Napes on the hit single "Stay With Me". This year saw the release of his debut album, U; an instrumental concept album that traces the stages of a relationship from beginning through to its dissolution. What's produced is something deeply emotional for an electronic record. Fragmented electronic samples, which often come across as quite detached in music, seem to blend and blur into one, cohesive sound. One really gets the sense Phillips' haunting and sombre feelings as the album progresses – unusual yet intriguing emotions to have whilst dancing.
Whitney
Chicago band Whitney produce the kind of toe-tapping tunes you want to listen to on an idle summer's day. Comprised of former members from Smith-Westerns and Unknown Mortal Orchestra, the band blend folk, soul and country together in debut album Light Upon the Lake. Singing primarily about heartbreak, Whitney try to relieve the heavy topics with light, uplifting sounding melodies, paired with the ethereal vocals of lead singer, Julien Ehrlich. The songs sound simple and effortless, which only shines light on the band's talent to produce incredibly emotive, yet catchy songs that will make any heartbreak that little bit easier to get through.
Fazerdaze
Self dubbed "Girl in bedroom on guitar" Amelia has been turning heads for sometime now since the release of her debut EP. Crafting soft melodies over punchy guitar riffs, the music has a certain nostalgia to it that perfectly fits the image. It's all too easy to listen through the entirety of the EP and not realize that time has passed by. The project has made its way overseas on more than one occasion and with a recently released single and music video we have high hopes for what is to come. Having secured some hefty opening slots and a place at the Redbull Music Academy, Fazerdaze seems to have fallen into a steady rhythm now and looks to continue strongly.
K2K
Even those unfamiliar with house music can appreciate its seducing rhythms and reliability. New Zealand native K2K performs across the board in many areas of house and techno. People who are unfamiliar with this artist will surely be drawn in by the hypnotic rhythms and pulsating bass and will stay for what I can only assume with be a top notch party. With the Thunderdome stuck in Silo Park it will be interesting to see where they make space for what will undoubtedly be one of the most danceable sets at laneway.
Fortunes
Mesmerizing is the first word that comes to mind when listening to Fortunes. The enticing beat combined with lush R&B harmonies gives them a human quality that so much modern R&B lacks. The production value only seems to add to what is already solid songwriting. Having made appearances at a number of other festivals, these seasoned performers are sure to put on a great show for all. With two EP's to their name they have more than enough material to produce a festival set not to be forgotten. It would be hard to walk past Fortunes and not stick around for a song or two.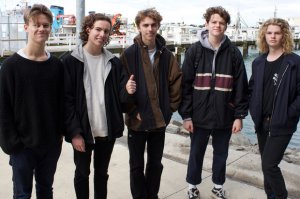 Yukon Era
Auckland's young guns Yukon Era are a notable addition to this years lineup. Despite having the lowest average age of any other band, the boys pack a punch with their approach to garage rock. On the back of their most recent EP they boys have been making waves in the local scene and are set to continue doing so. After having gained the attention of local and international blogs and releasing their follow up EP to new label Morningstar Records, they will have no trouble handling a festival slot. Certainly not out of place even stacked up with international acts, Yukon Era will be adding some kiwi charm to the mix.
White Lung
Energetic punk rock is White Lung's weapon of choice and they wield it with precision. Increasing in popularity since 2010, the four piece tick every box with their talent and dynamic. With 4 albums to their name, the most recent of which was released just this year, they have a wealth of material to draw from and some new music to debut alongside older hits. Front-woman Mish Way stars beside an all-star lineup of musicians and will bring some much anticipated energy to whichever stage they are given. Sure to put on a great show, White Lung are likely to contribute a little grit to the lineup.
Nick Murphy
Chet Faker's hushed electronic music has been well received since its inception back in 2011. What other electronic artists often lack in soul and feeling, Nick Murphy exceeds in with relatable, memorable music. Having sewn seeds in the industry with 3 EP's and an LP, touring worldwide and gaining various awards and accolades along the way. Nick Murphy has come a long way since he exceedingly popular cover of "No diggity", and he has surely proven that he can hold his own with his own material. Now shedding his stage name and adopting a more aggravated ambience in his sound, Murphy will definitely be one to look out for.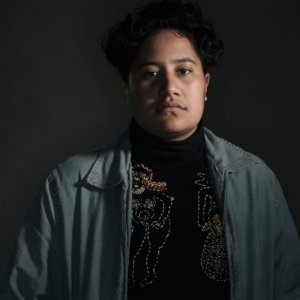 Nikolia
Auckland's Nikolai comes with what sound like academic signifiers or the display card at some art installation.
He's described as "a non-binary performing artist with an expectation defying sound, mixing in little bits of R&B, hip-hop, neo-soul and electronic music" and -- because he switches between singing and rap -- "his show is all about dualities/dichotomies and reconstructing them".
So there ya go!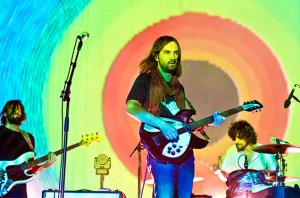 Tame Impala
Australian wunderkid Kevin Parker and his all-star band have not often graced the shore of New Zealand with their presence, however, those that remember them from festival performances and a headline show last year know that they leave nothing to the imagination with their grandiose visual lighting display as well as their lush energetic arrangements. One can't help but be sucked into the swirling psychedelic swirl of the drums or the pulsing rhythms of the guitars and synthesizers. With three critically acclaimed albums, the most recent of which went gold in Australia, the band have reached legendary status both at home and abroad and there is good reason why. Definitely one of the heavy hitters of the bill, Tame Impala promise not to disappoint.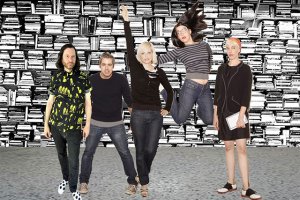 The Julie Ruin
The genre bending intersection of punk rock vocals and a guitar driven rhythm section separate The Julie Ruin from other bands on this lineup. Don't be surprised if you find yourself having quickly transitioned from what sounds like an 8-bit video game to something that might not have been out of place in the 80's. With harsh vocals that pack a punch, Kathleen Hanna is a force to be reckoned with. Combine this with a band that delivers nothing less than 120% energy at any given time and you have a quartet you don't want to mess with, but rather join and enjoy. Those in attendance for The Julie Ruin's set will find themselves caught up in a mess they do not want to leave.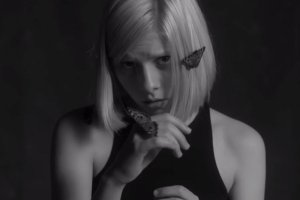 Aurora
Moody yet delicate vocals talk of melancholic ideas that seep within an electro-pop sound. At just 19 year old Norwegian singer-songwriter Aurora has an endearing energy for someone so young and new to the industry. She shows promise through her conceptual music and artful visual representation that complements the music so well. With an EP 'Running with the Wolves' and now debut album 'All My Demons Greeting Me as a Friend' already under her belt her twinkly ballads and synth-laden narratives have earned her attention on music blogs and festival goers. This album is to be "the first album of many" that she has planned and with already such a promising depth to her musical artistry she is definitely one to watch and see flourish with time to something quite spectacular.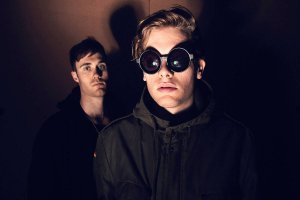 Bob Moses
High school friends Tom Howie and Jimmy Vallance are the duo behind Canadian electronic act Bob Moses. Influenced by the sounds of California punk, Northwest grunge, and Minimalist electronic they found their sweet middle ground between their diverse interests of trance and rock music to create a broody groove driven sound with chimey guitars and intricate layering. Their track 'Tearing Me Up' is a great introduction to the band, presenting a exceptionally written pop song for those genre purists while maintaining an underground dance sensibility with lyrical depth. Their debut album, Days Gone By recently released via Domino Records is some dance pop gold so If you're keen to get your groove on at Albert Park this coming Laneway be sure to find yourself in the Bob Moses mosh.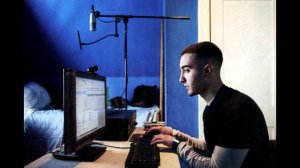 Clam's Casino
American hip hop musician, record producer, and songwriter Clam's Casino has produced tracks for the likes of A$AP Rocky, Lil B, and Mac Miller and is set to make his own stride with elements of convention hip-hop drums over unconventional melodies, and intricate moving atmospheres. His style fits somewhere between electronic ambient music and hip-hop, pushing the boundaries of both genres and now with 3 Mixtapes and an EP already under his belt, festival goers will have an array of material to hear from an artist as he really flourishes in his own right and is a pivotal artist in the emergence of the 'cloud rap movement'.
Flight Facilities
Flight Facilities is an Australian electronic duo Their first hit, 'Crave You', has become the unofficial soundtrack to summer parties from Sydney to Stockholm, and they've since released six successful singles, including the self-released slow-burner 'Clair De Lune', which went Gold in Australia. After the drop of their debut album, Down to Earth in October 2014, they embarked on a headline country wide tour of Australia and now they're bring their music over to our shores. Acknowledged for their 'euphoric lives shows' they're bringing the party over to us this summer and if you're a fun-loving summer jammer you're sure to be craving the Flight Facilities experience.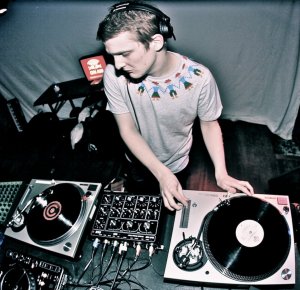 Floating Points
Sam Shepherd is an English
producer, DJ
and neuroscientist, who records and performs music under the name Floating Points. Blending all kinds of seemingly disparate styles from meditative jazz to psychedelic Brazilian song to create anything that would be considered dance music. After several EPs, singles and live appearances, Shepherd released Floating Points' debut studio album, Elaenia, in November 2015, to widespread critical acclaim. His background as an academic and scientist reflect his compositions and the rigorous attention to detail and space. If you are up for appreciating a whirlwind of sonic variation that'll take you on a journey than Floating Points will surely take you on that ride!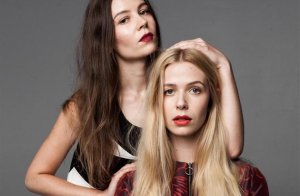 Purple Pilgrims
New Zealands answer to if The XX and Grimes had a lovechild. Mellow, dreamy and ethereal are my go to descriptors for Sisters Clementine and Valentine Adams, who have been playing music together seriously for the last couple years under the band name 'Purple Pilgrims'. They recorded their album in a small sleep out on their family property a couple of hours out of Auckland and have just released it on US label, Not Not Fun, entitled 'Eternal Delight'. They continue to show promise as an up and coming NZ, and with a US signing they're an act ready to potentially break into international territory, this Laneway debut for them is a great way to prick some ears.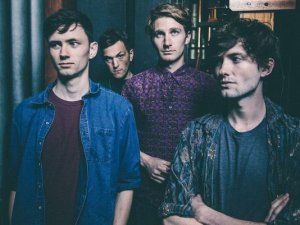 Glass Animals
Glass Animals don't have a lot to their name specially honed brand of eclectic synth-pop, with indie and hip-hop influences. They have managed to remained fairly ambiguous on various public platforms but that has not taken from the allure of the music, if anything, it has added to it in this very social media obsessed generation, and regardless their second album How to Be a Human Being was released on 26 August, 2016 to critical acclaim. What we do know is that the band is England-based and comprised of singer/guitarist Dave Bayley, guitarist/keyboardist Drew MacFarlane, bassist/keyboardist Edmund Irwin-Singer and drummer Joe Seaward and if we let music and critics speak for themselves than I recommend you check what the hype is all about.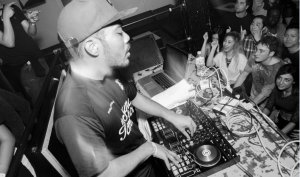 Mr. Carmack
Born and raised in San Francisco, Mr. Carmack is one of the most exciting new producer/performer talents currently bubbling up from the new DIY electronic music underground scene. Currently based in Honolulu, Hawaii, over the last few years his idiosyncratic beats have caught the attention of ears across the globe. Pushing his music to his own accord despite the cult of celebrities that are quick to make instant hits, for Carmack he is looking for longevity and an impression that is beyond a couple of singles. His latest album release was 'Bang Vol. 3' in 2014 featuring introductory track 'Pay (For What), and with an impressive discography thus far I would not be surprised if some new Mr Carmack was heading our way this summer, and that's every reason to get excited.
NAO
British singer-songwriter NAO is one of the most exciting alternative R&B artists pushing the boundaries of soul with electronic music, with elements of funk or 'wonky funk' as she calls it, in the mix. After graduating from Guildhall School of Music and Drama in London she garnered label interest SoundCloud page in 2014 but NAO opted to establish her own label, Little Tokyo, for the release of her five-track debut EP 'So Good'. Since then she has continued honing her sleek, progressive style of rnb drawing comparisons to the likes of FKA Twigs and Kelela, her vocal also showing similarities to that of Deniece William's. Airy heartfelt ballads and off-center pop-funk sums up a lot of NAO's earlier efforts but after she signed with major-label RCA, she released her debut album, 'For All We Know', in July 2016. To no surprise it debuted at number 17 on the U.K. chart and it is her best effort to date. It's one I'm still jamming since it's release many months ago now. It's such an intricate record that you take something new from with each listen and I'm eager to hear how this bold record translates even further in a live setting.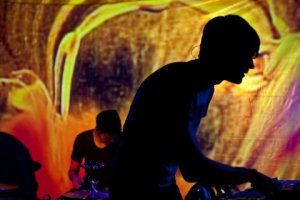 Tycho
Tycho is an American ambient music project led by Scott Hansen, as the primary composer, songwriter and producer. Hailing from San Francisco, California, His music is a combination of downtempo vintage-style synthesizers and ambient melodies. The style of his music sounds very organic, typically incorporating clips of the human elements such as samples of weather broadcasts, simple talking, or even breathing. His music captures the sound of lo-fi analog media while remaining both progressive and futuristic in composition and style. Themes of nostalgia, longing, childhood and the natural world are interspersed throughout Tycho's work. With the very recent surprise release of his new album 'Epoch' who knows what else he's got up his sleeve, guess you'll have to go and see for yourself!
For ticketing and other Laneway information go to their website here.