Graham Reid | | 4 min read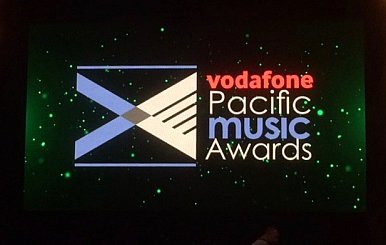 The stars seemed to be in a particularly auspicious alignment for this year's Pacific Music Awards, held at the Vodafone Events Centre in Manukau: the 55
th
anniversary of Samoan independence, Samoan Language Week, the global success of the film Moana which put Pacific faces on the screen for young Pasifika to celebrate and the sound of the region into the ears of its global audience . . .
Locally there has been the success of Aaradhna and Kings – the latter breaking Lorde's chart-topping run with his reflective but celebratory single Don't Worry 'Bout It – and the on-going rise of SWIDT out of Onehunga and the crowd-pleasing Tomorrow People and Three Houses Down . . .
Yes, a night for Pacific peoples to appreciate their own for others to think that if they weren't listening to these voices then they just weren't listening.
Given their profile it was inevitable he big winners would be Aaradhna and Kings (both of whom made moving speeches when they were repeatedly called to the stage).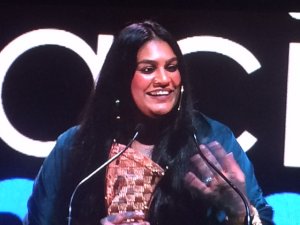 Aaradhna picked up four awards including the Recorded Music NZ Best Pacific Music Album Tui as well as the Virgin Australia Best Pacific Female Artist, the NZ On Air Best Pacific Music Video and the APRA Best Pacific Song.
Kings took home the NZ Music Commission Best Pacific Male Artist, the Niu FM Best Pacific Urban Artist, MAINZ Best Producer, and the NZ On Air Radio Airplay award.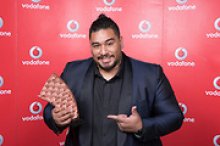 The highlight of the night was an outstanding performance from Manukau Institute of Technology Lifetime Achievement Award recipient Brother Love playing his timeless classic Ruketekete Te Mamae aka The Roimata Song.
Opetaia Foa'I – whose 20 year journey with Te Vaka was acknowledged -- became world famous for his hit We Know The Way which featured on the Disney smash-hit Moana soundtrack.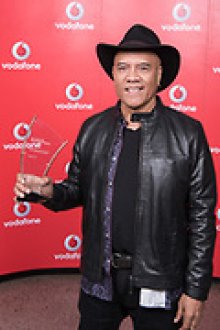 He was recognised at the Vodafone Pacific Music Awards with the Special Recognition Award for outstanding achievement. His daughter Olivia Foa'i won Sunpix Best Pacific Language Song for Tulou Tagaloa, which was also featured on Moana.
The Vodafone People's Choice Award always has special meaning to the artists. This year voters selected Three Houses Down (featuring General Fiyah) who also won the Radio 531PI Best Pacific Group.
Other winners included Annie Grace for the Auckland Council Best Pacific Gospel Artist, J Boog for the Flava Best International Pacific Artist and Tommy Nee for the Phillip Fuemana Award as the most promising Pacific artist.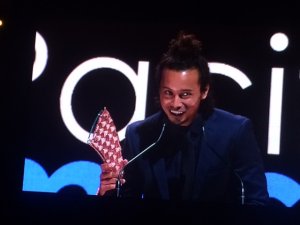 Although there were excellent performances all night – starting with an extraordinary pan-Pacific performance so spectacular you had to be there, it was Tommy Nee who impressed as a young man (of Niuean descent) as a real star making his way towards centrestage.
The full list of this years winners and finalists is . . .
Virgin Australia Best Pacific Female Artist Award:
WINNER: Aaradhna – Brown Girl
La Coco – Love & Other Things

Olivia Foa'i – 'Tulou Tagaloa'
NZ Music Commission Best Pacific Male Artist Award:
Niu FM Best Pacific Urban Artist Award:
WINNER: KINGS – KINGS EP
SWIDT – SWIDT vs EVERYBODY

Three Houses Down feat. General Fiyah – 'Love & Affection'
Radio 531pi Best Pacific Group Award:
WINNER: Three Houses Down feat. General Fiyah – 'Love & Affection'

Tomorrow People – 'Writings on the Wall'

Unity Pacific – Blackbirder Dread
NZ On Air Best Pacific Music Video Award:
WINNER: Aaradhna – 'Welcome to the Jungle' (Directed by Sophie Findlay)

Parri$ – 'Friday' (Directed by Parris Goebel)

Three Houses Down feat. General Fiyah – 'Love & Affection' (Directed by Samson Rambo)

article continues below the clip
APRA Best Pacific Song Award:
WINNER: Aaradhna – 'Brown Girl' (Written by Aaradhna Patel)

KINGS – 'Don't Worry Bout' It' (Written by Kings)

Opetaia Foa'i – 'We Know The Way' (Written by Opetaia Foa'i and Lin-Manuel Miranda)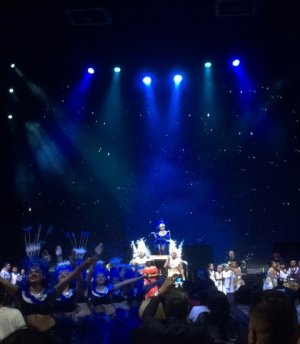 SunPix Best Pacific Language Award:
Annie Grace – 'Loimata o le Fiafia'

WINNER: Olivia Foa'i – 'Tulou Tagaloa'

Vai Mahina/Sulata Foa'i-Amiatu, Matthew Ineleo – 'An Innocent Warrior'
Best Pacific Gospel Artist Award:
WINNER: Annie Grace – 'Unchangeable Love'

La Coco – Love & Other Things

Revere – 'Groove Thing'
Flava Best International Pacific Artist Award:
WINNER: J Boog – Rose Petals
Kylie Auldist – Family Tree
CRSB – Evolution of Love
Recorded Music NZ Best Pacific Music Album Award:
WINNER: Aaradhna – Brown Girl
KINGS – KINGS EP
Unity Pacific – Blackbirder Dread
MAINZ Best Producer Award:
WINNER: KINGS – KINGS EP (Produced by Kings)
La Coco – Love & Other Things (Produced by Dee Letoa)
SWIDT – SWIDT vs EVERYBODY (Produced by SmokeyGotBeatz)
Vodafone People's Choice Award:
WINNER: Three Houses Down feat. General Fiyah – 'Love & Affection'
NZ On Air Radio Airplay Award
WINNER: KINGS – KINGS EP (Produced by Kings)
Phillip Fuemana Award – Most Promising Pacific Artist:
article continues below the clip
Special Recognition Award – Outstanding Achievement:
Manukau Institute of Technology Lifetime Achievement Award