Graham Reid | | 1 min read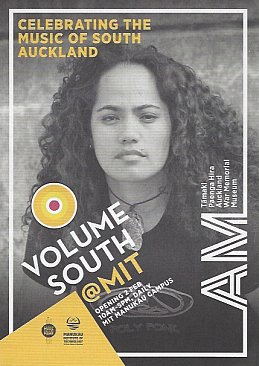 The success of the Volume: Making Music in Aotearoa exhibition at the Auckland War Memorial Museum -- where visitor number exceeded predictions and feedback was almost unanimously favourable -- is encouraging for those who would love to see a permanent museum of New Zealand popular music.
It also, even before it had done its run -- encouraged many involved to think about an off-shoot sequel . . . one focusing specifically on the music of South Auckland.
After months of discussions, sourcing material and so on, the Volume South exhibition will open at the Manukau Institute of Technology campus on February 2 2018.
One of the criticisms of the original Volume was that it focused on recorded music and there was not enough about scenes. Fair comment, and of course much of the music of South Auckland was about nightclubs, bands in bars and the Otara Music Centre, and on the streets.
So the story of South Auckland music in this exhibition -- developed by the museum with the New Zealand Music Hall of Fame Trust and local music and community leaders -- tells a different story. But also allows for the huge success of artists such as the Fuemana family, Urban Pacifika Records and of course Dawn Raid.
The exhibition (free) runs until August 31.
Reasons to be Proud.