Graham Reid | | 1 min read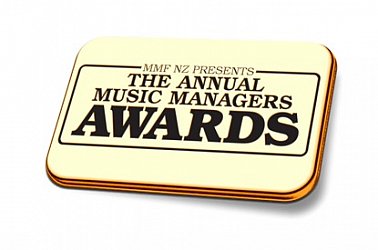 Now in its 14th year, the NZ Music Managers Awards acknowledge those who are there to ensure the artists get to shine under the lights, under take a tour, are organised and their music comes to your attention.
It can be a big job (like rounding up cats by sheepdog I imagine) so we should al acknowledge these people and on the night of the awards (held at The Tuning Fork in Auckland on Wednesday 9 May) there are also awards to venues, an industry champion and more.
Ladies and gentlemen, we salute you.
The finalists for this year's awards are:
Recorded Music New Zealand Manager of the Year
Alastair Burns (Marlon Williams, Julia Jacklin, The Weather Station, Phantastic Ferniture)
James Southgate (Devilskin)
Julie Foa'i(Te Vaka, Opetaia Foa'i, Olivia Foa'i)

Emerging Manager of the Year
Chris Chetland & Callum McDougal (Rei)
Milly Tabak (The Miltones)
Pennie Black (Hex, Echo Ohs)

Breakthrough Manager of the Year
Niel de Jong (Alien Weaponry)
Nicole Thomas and Paula Yeoman (Theia, Andrew Papas, Chores)
Rikihana Douglas (SACHI, Montell2099, Matthew Young, LA Women)

NZ Music Commission International Achievement
Alastair Burns (Marlon Williams, Julia Jacklin, The Weather Station, Phantastic Ferniture)
Julie Foa'i (Te Vaka, Opetaia Foa'i, Olivia Foa'i)
Niel de Jong (Alien Weaponry)

APRA AMCOS Self-Managed Artist of the Year
Mel Parsons (Mel Parsons)
Nick Atkinson (Hopetoun Brown)
Tana Tupai and Avina Kelekolio (Tomorrow People)

JLT Best Independent Tour
Diaz Grimm 'All Together' NZ Tour (Diaz Grimm)
Mel Parsons 'NZ Tour w/ Full Band' (Mel Parsons)
Nick Atkinson 'Round The Horn' Tour (Hopetoun Brown)