Graham Reid | | 1 min read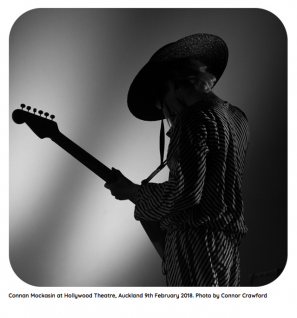 Two exhibitions of photos, posters and more to celebrate NZ Music Month of May open this week at two sites in Auckland.
From the Pit curated by Dave Simpson and Reuben Raj (aka SomeBizarreMonkey) from Under the Radar and Radio 13 respecitively is installed in Flying Out on Pitt Street, just off K Rd.
The exhibition features the work of a number of respected photographers and many of them are available as prints at the show. We offer here a tiny sampling just to whet your appetite, then below that we mention another exhibition which is rather different.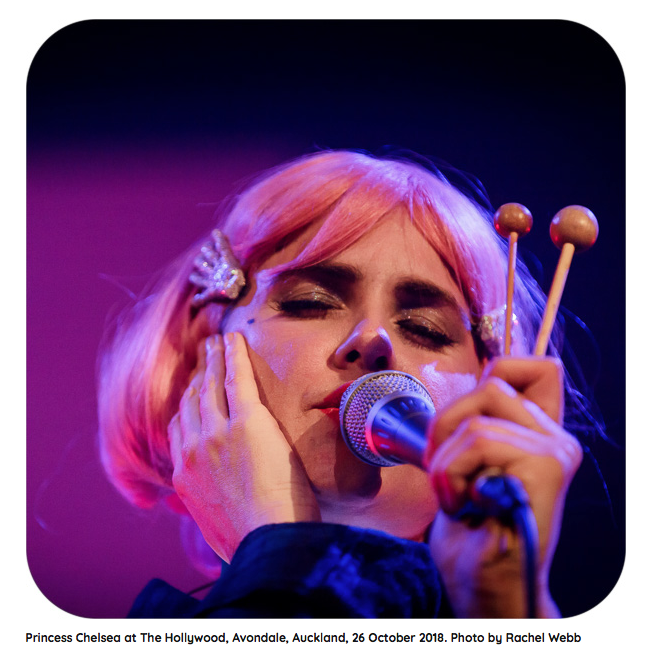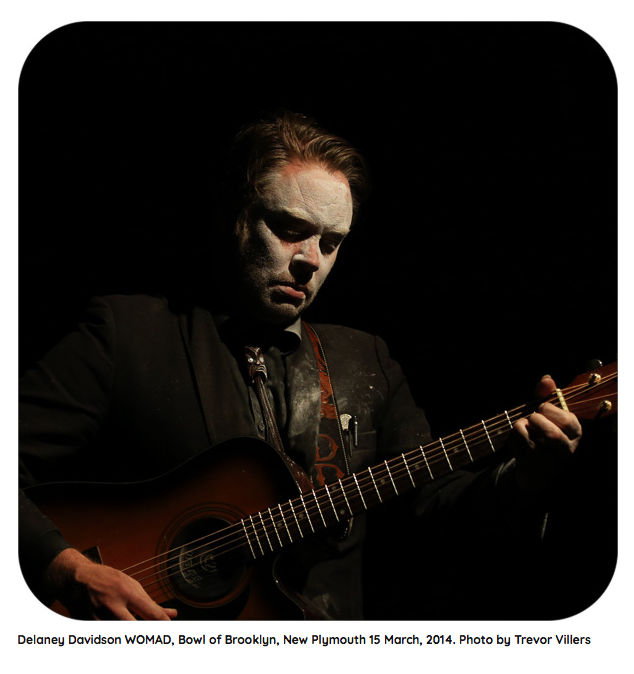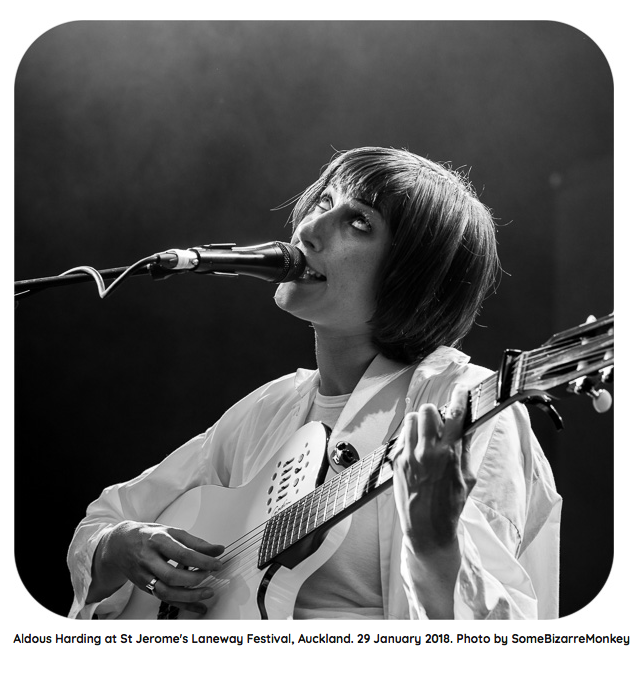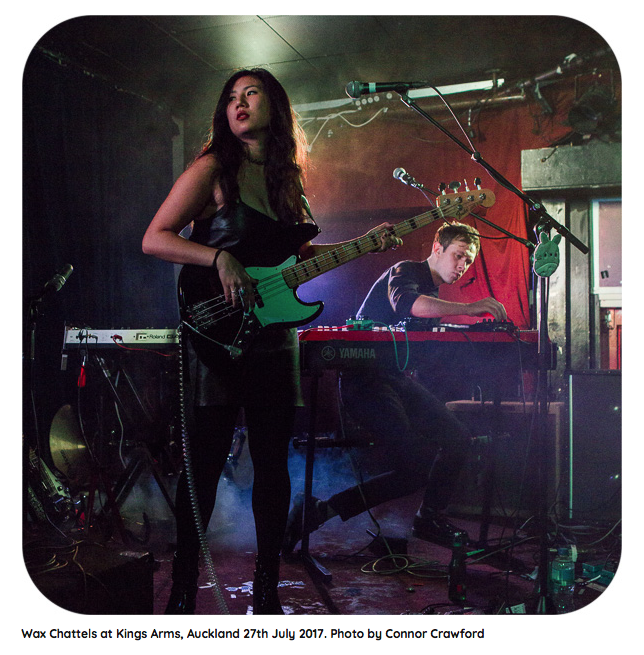 for more information on From the Pit go here.
.
AND NOW FOR SOMETHING COMPLETELY DIFFERENT BUT ALSO ON IN MAY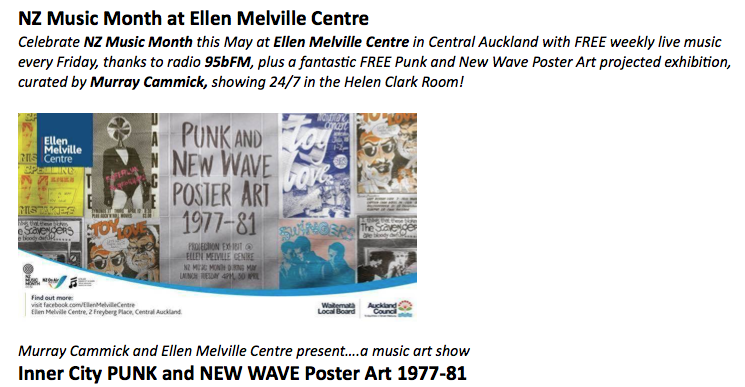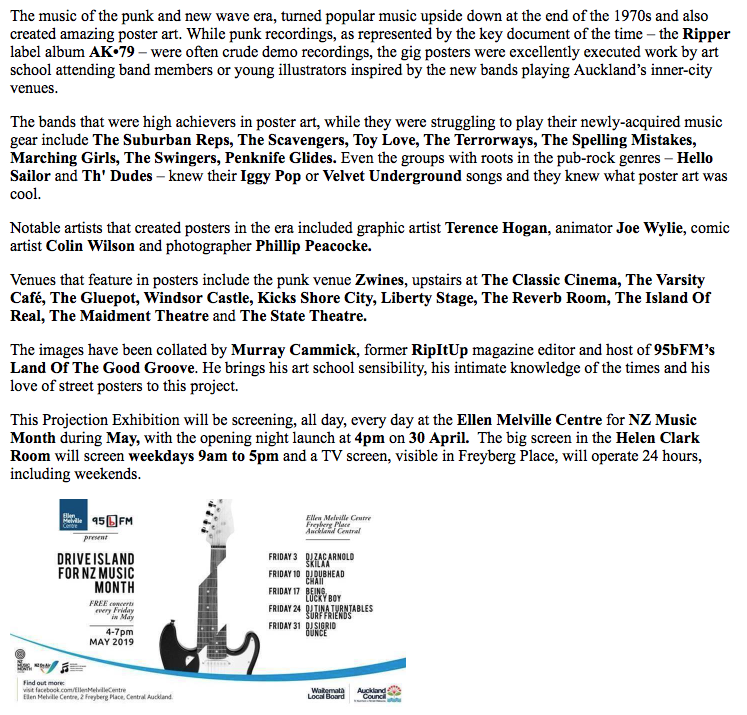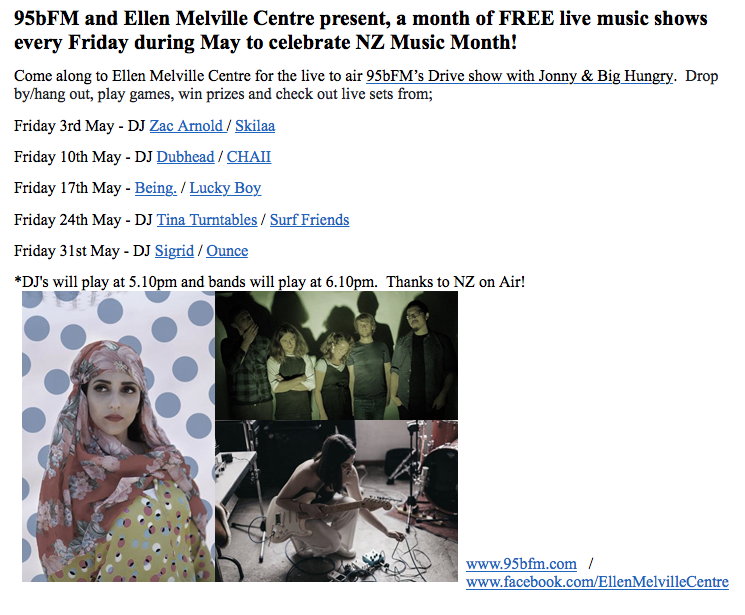 for more on this go here